Latest
The news come weeks after a US$250 million funding round led by CVC that raised the company's valuation to more than $2.5 billion.
Founder and Editor, The Tech Capital
June 25, 2021 | 11:42 AM BST
Swiss-based technology company Acronis International GmbH has extended it's data centre network to India and announced an US$80 million investment into Israel.
In India, Acronis Cloud Data Center in Mumbai, launched jointly with local partners – Compuage India, Ingram Micro and Crayon Software Experts India.
As one of the 111 new data centres being deployed by the company globally, it gives service providers access to a range of cyber protection solutions upon which they can build new services.
Rustom Hiramaneck, Acronis General Manager in South Asia, said: "Having a local Acronis Cloud Data Center was extremely important to our partners in India – and we are proud to collaborate with companies that remain focused on delivering best data security and business continuity solutions to their clients. With one less thing to worry about, they now know their clients' data is locally backed by a global partner who is on standby 24×7 – ready to resolve any issues."
The global network of Acronis Cloud Data Centers already includes locations in the US, Canada, UK, Switzerland, France, Germany, Japan, Australia, New Zealand, Bhutan, South Korea and Singapore.
Over in Israel, the company has opened a new office in Herzliya, with plans to invest around $80 million into the country over the next five years.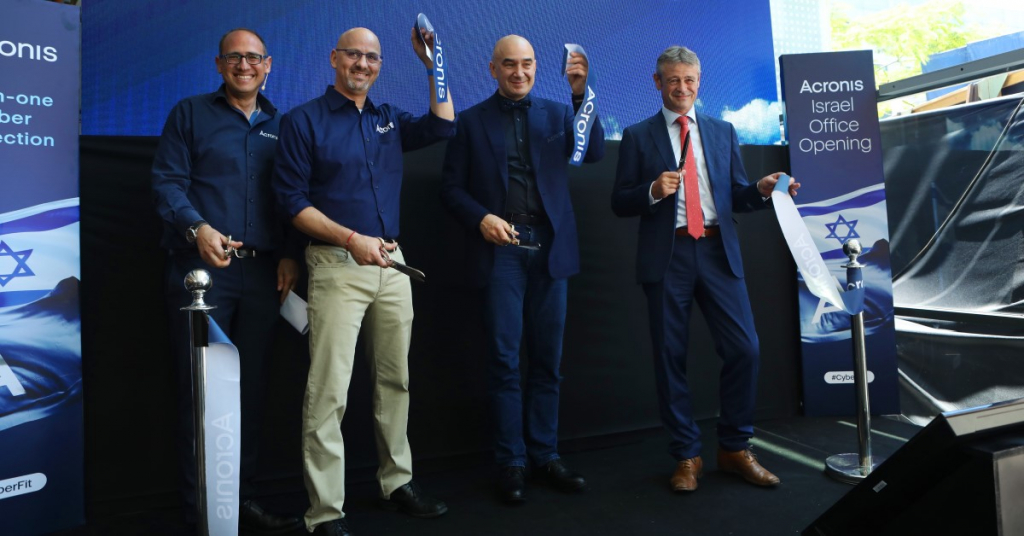 Acronis explained in a statement that the new office will focus on conducting cybersecurity research and development. The office also expands the company's global network of Acronis Cyber Protection Operations Centers (CPOCs).
Serguei Beloussov, CEO and founder of Acronis, said: "Acronis' strategic move into Israel reflects the fact this region will play a major role in our future success, and we have tremendous trust in the talent of the Israeli high-tech industry.
"This new Israeli centre will be at the forefront of cyber protection research and development, becoming one of the key sites in our international network of research centres, alongside our Swiss, Singaporean, Bulgarian, and North American locations."
The Israeli office will employ more than 100 new employees and will be led by General Manager Gili Moller, who has more than 15 years of experience in R&D and product management in Israel-based technology companies.
Moller said: "Our team in Israel will now be at the heart of that revolution, as we provide partners and customers with a single solution that covers all five stages of their protection – prevention, detection, response, recovery, and forensics."
Listen to this article
Keywords