Latest
Expansion comes after three all-cash transactions acquired over 80 route miles from local operators.
Founder and Editor, The Tech Capital
November 11, 2021 | 12:00 AM GMT
Fibre operator Lightpath has added a 50-mile expansion to its network in the Boston region, following the company's entrance into the market via multiple acquisitions in June.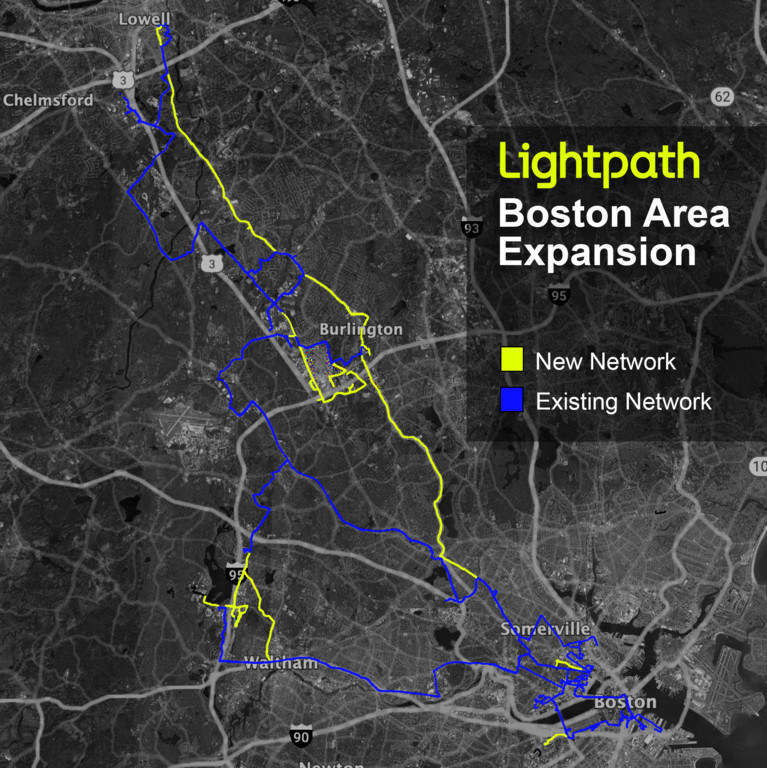 The additional 50 route miles of network brings the total route miles in the Boston metropolitan area to over 130.
The network expansion is focused on the five key areas of Boston, Waltham, Bedford, Burlington, and Lowell, MA, and is designed to enable access to additional, strategic data centres and business centres.
Chris Morley, Lightpath CEO, said: "These new network builds address multiple high opportunity markets and business centres, including two, highly-connected data centres in the heart of Boston Metro's Route 128 Tech Corridor.
"The extensions in Boston, Bedford, Burlington, and Waltham increase Lightpath network addressability to over 1,200 new target organisations in the region."
Lightpath, whose shareholders are Altice USA (NYSE: ATUS) with a 50.01% controlling interest and Morgan Stanley Infrastructure Partners (MSIP) with 49.99%, operates today a network of more than 18,000 route miles, connecting more than 12,000 locations and linking into 75+ on-net data centres.
Last June, the company entered into the Boston market for fibre connectivity solutions with three brand acquisitions including a second area connectivity provider, Cambridge Network Solutions (CNS), and HubFiber.
The transactions were funded with cash on Lightpath's balance sheet.
Phil Olivero, Lightpath's CTO, added: "This second major expansion in the Boston market solidifies Lightpath's commitment in the region. Our network recently became the first new choice for all-fibre, infrastructure-based connectivity in Boston since industry consolidation began over a decade ago.
"We have deep relationships in this area, our sales, operations and leadership teams are very familiar with the market, and we are just getting started."
Today, the US fibre optic market is estimated to be worth over US$2.2 billion, making it the largest marketplace globally. However, its first place is set to be occupied by China by 2027, when the far east country and the world's second-largest economy's fibre market will reach a size of $3.5 billion.
---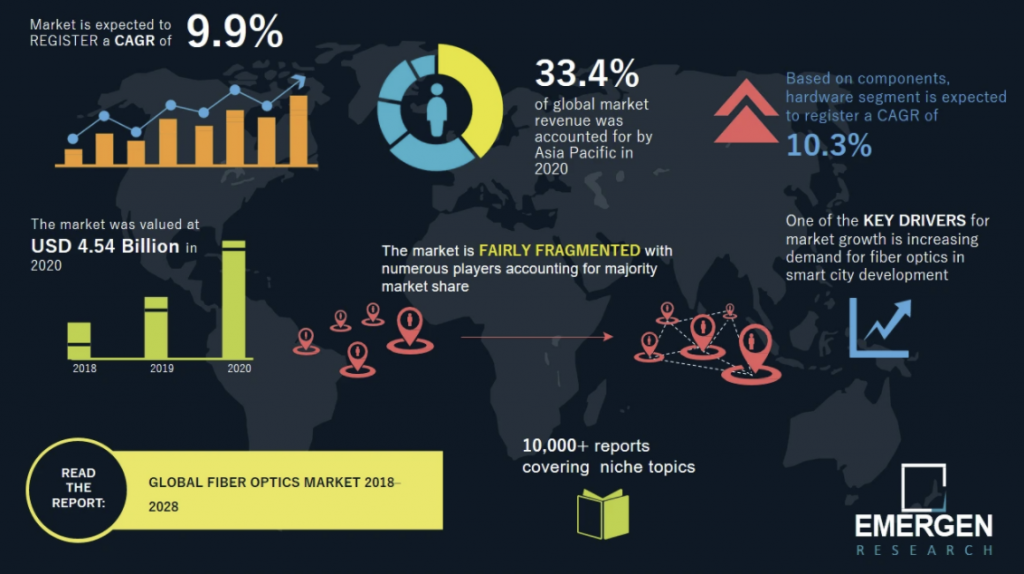 Listen to this article
Keywords