Latest
Almost 600,000 sq ft are lined up to be built in Navi Mumbai, with land acquisitions set to be completed by the autumn.
Founder and Editor, The Tech Capital
July 05, 2021 | 11:07 AM BST
Ascendas Property Fund Trustee Pte. Ltd., the trustee-manager of Ascendas India Trust (a-iTrust), said it will invest an estimated INR 12 billion (S$216.6 million – US$161.02 million) to develop and operate phase one of its first data centre campus in India.
a-iTrust, a CapitaLand Group (SGX: C31) company, is eyeing the acquisition of a 6.6-acre greenfield piece of land in Airoli, a growing data centre hub in Navi Mumbai.
The site will be developed in phases into a fully fitted data centre campus with a total potential built-up area of up to 575,000 sq ft and 90 MW of power to host customers such as global technology giants and cloud service providers, as well as large domestic enterprise clients.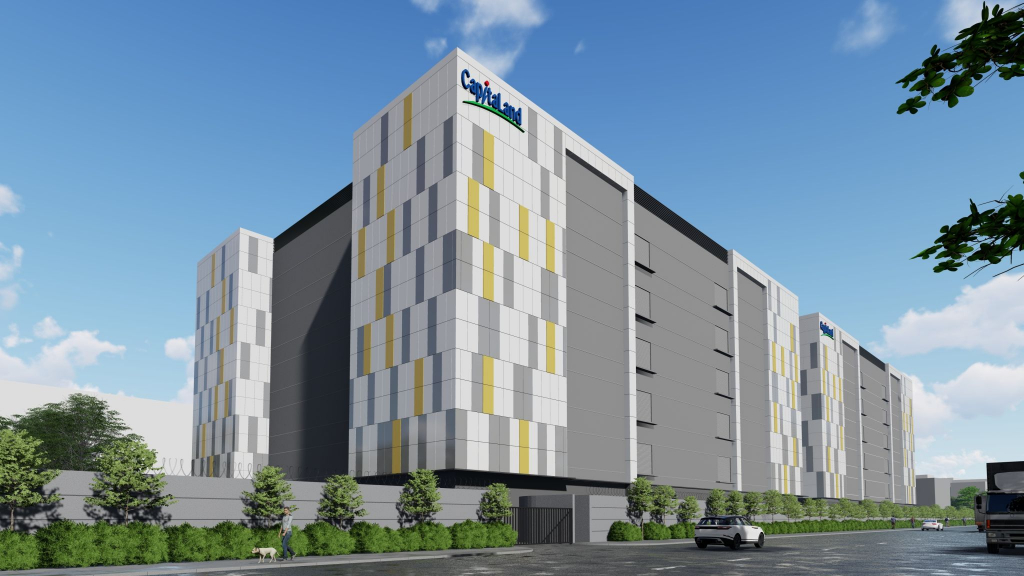 The acquisition of the site from Maharashtra Industrial Development Corporation (MIDC) is expected to be completed by the third quarter of 2021. The residual term of the leasehold interest held by the Indian SPV is for approximately 41 years expiring in or around 2062. The lease term is subject to renewal for an additional 95 years, upon expiry of the primary lease term.
The data centre campus will comprise two buildings. In phase one, the first building, which is scheduled to be ready by 2Q 2024, will have a built-up area of about 325,000 sq ft and 26 MW of IT load.
Sanjeev Dasgupta, CEO of the Trustee-Manager of Ascendas India Trust, said: "Our entry into the data centre sector in India will diversify a-iTrust's portfolio into an attractive and highly scalable asset class. India has the second fastest growing digital economy in the world, according to the McKinsey Global Institute.
"The large market size combined with the increasing trends towards data localisation validates our market entry strategy. Developing our first data centre campus with support from our sponsor, CapitaLand, will allow us to leverage the CapitaLand Group's data centre expertise and gives us complete control over the design and quality of the data centre.
"We look to improve our portfolio resilience through diversification into new economy asset classes such as data centres and life sciences. As we grow further, we will continue to be prudent in our capital management and nimble in seizing investment opportunities, to maximise unitholders' returns."
Demand for data centres in India is rising due to improving technology infrastructure and increasing adoption of new technologies like 5G, artificial intelligence, cloud and the Internetnof Things.
These factors are expected to result in an expansion of India's total data centre capacity at a compound annual growth rate of 31% to 1,007 MW by 2023, according to JLL.
He Jihong, Chief Executive Officer, data centre, and chief corporate strategy officer of CapitaLand Group added: "India's rising data consumption and demand for quality solutions present a good opportunity for CapitaLand's entry into the country's burgeoning data centre market. We are acquiring the site for development of our first data centre in India following the recent acquisition of our first hyperscale data centre in China, one of the largest data centre markets in the world.
"We are stepping up our growth in data centres and accelerating expansion of the Group's portfolio into new economy asset classes. With this new development in India, the Group's investment in data centres this year has amounted to about S$1.7 billion (US$1.26 billion).
"We will continue to build and leverage our expertise in data centre design, development and operations across the regions. We look forward to working with our capital and business partners to expand our data centre portfolio in our core markets."
Navi Mumbai has emerged as a preferred data centre location only in the last few years due to its proximity to sea cable landing stations, larger land parcels with clear title, abundant and scalable power, developed infrastructure and seamless vendor neutral network connectivity.
When fully developed, the data centre campus will have an overall capacity to host approximately 8,500 racks and operate at an efficient power usage effectiveness 4 of approximately 1.4.
In line with CapitaLand's 2030 Sustainability Master Plan, the data centre will adopt sustainable design principles and green building standards.
These include features such as intelligent energy management systems, solar panels, and waterless cooling systems.
As a result of a-iTrust's acquisition and development of the phase one of the data centre campus, the Trust's portfolio size (including pipeline projects) will increase by 1.2% from approximately 24.9 million sq ft to 25.2 million sq ft.
Listen to this article
Keywords