Latest
The company's share price is currently up 164.8% or $70.04 in year-to-date earnings. The company's market capitalisation stands at $12.08 billion at the time of writing.
Founder and Editor, The Tech Capital
November 09, 2021 | 3:00 AM GMT
Cloud services provider Digital Ocean (NYSE: DOCN) said it plans to top US$1 billion in revenues by 2024, up from today's less than $450 million.
Speaking on the company's Q3 earnings call, CEO Yancey Spruill said the target is achievable taking into account the "massive market" the company is operating within.
"There are 30 million software developers, going to 50 million by the end of this decade. There are 100 million small- and medium-sized businesses in the world today, with 14 million new ones added each year. Collectively, those groups spend about $50 billion in the cloud today, and that is heading to $120 billion by 2024, so massive market opportunities," he said.
---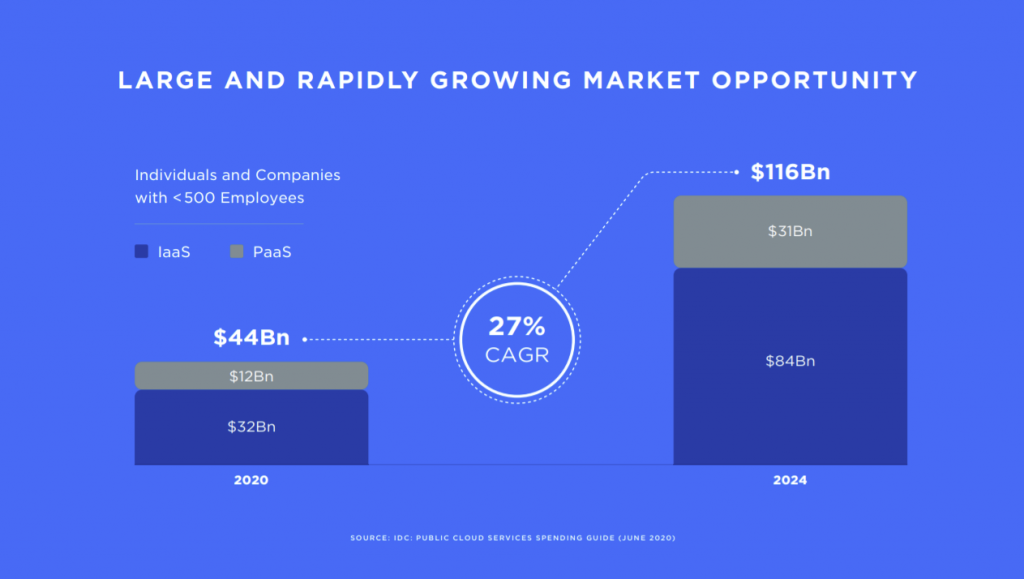 ---
Spruill continued adding that given the business' penetration with 600,000 customers and roughly $450 million of run rate, Digital Ocean is early in the journey.
He said: "Our go-to-market strategies and our product strategies are designed to help us attach at really high growth rates, at great unit economics, and to sustain better than double-digit revenue growth per customer at really strong expansion, net of churn rates expressed in NDR, and a robust customer growth rate over time.
"We just have an incredible sea of opportunity ahead of us. Early in the opportunity and excited and well-positioned to go grab a big chunk of that. We're on track for that first billion of revenue by 2024 and see a sea of opportunity beyond that as well."
In its Q3 financial report, the company projects it will close 2021 with total revenue of $426 to $428 million and an Adjusted EBITDA margin of 30% to 31%.
---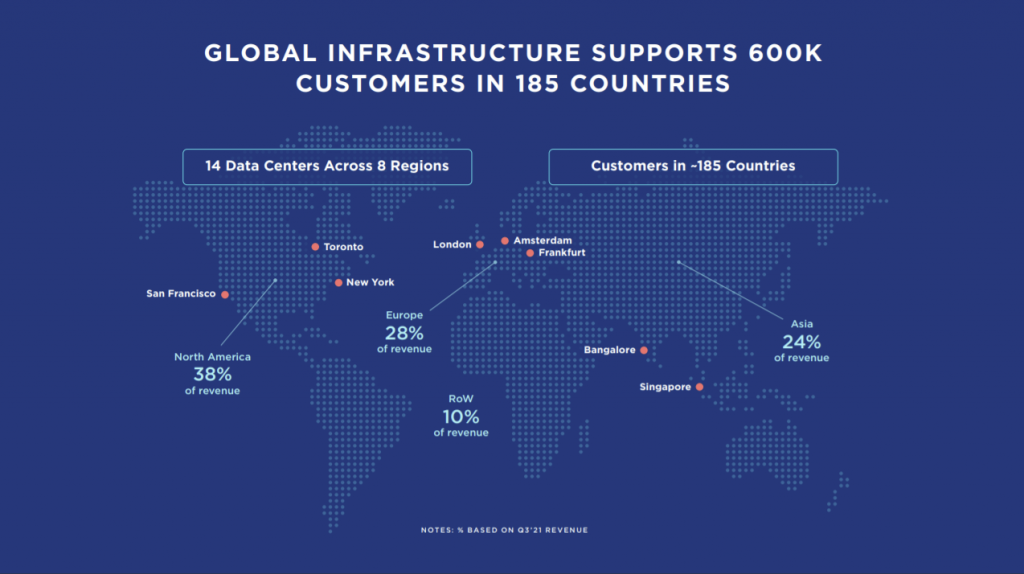 ---
Q3 Snapshot
As for the third quarter of 2021, Digital Ocean reported revenues of  $111.4 million, an increase of 37% year-over-year (YoY), and an Annual Run-Rate Revenue (ARR) of $455 million, an increase of 36% YoY.
GAAP Gross Profit was $67.9 million or 61% of revenue, and adjusted Gross Profit was $89.0 million or 80% of revenue.
---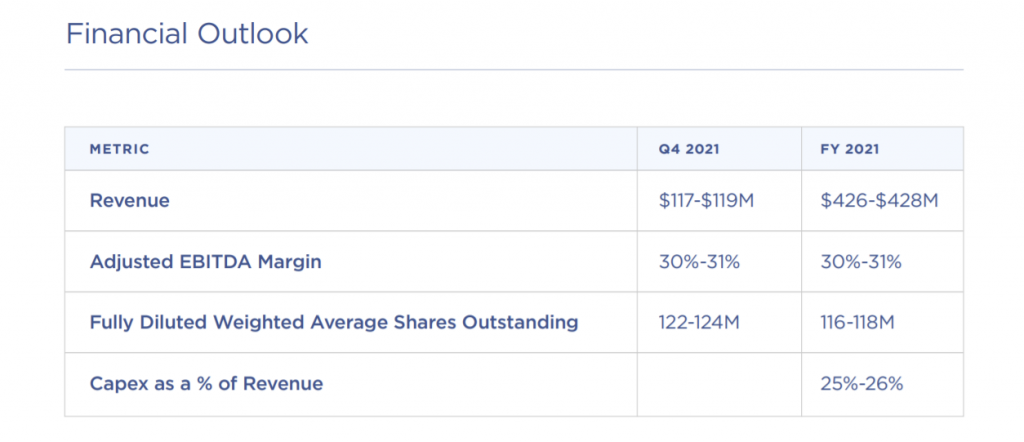 ---
The provider's loss from operations was $1.7 million and operating margin was (1)% as compared to a loss from operations of $6.7 million and operating margin of (8)% in the prior-year period.
Adjusted EBITDA was $36.4 million and adjusted EBITDA margin was 33% of revenue as compared to adjusted EBITDA of $26.4 million and adjusted EBITDA margin of 33% in the prior-year period.
Capital expenditures were $26.7 million or 24% of revenue as compared to $26.1 million or 32% of revenue in the prior-year period.
---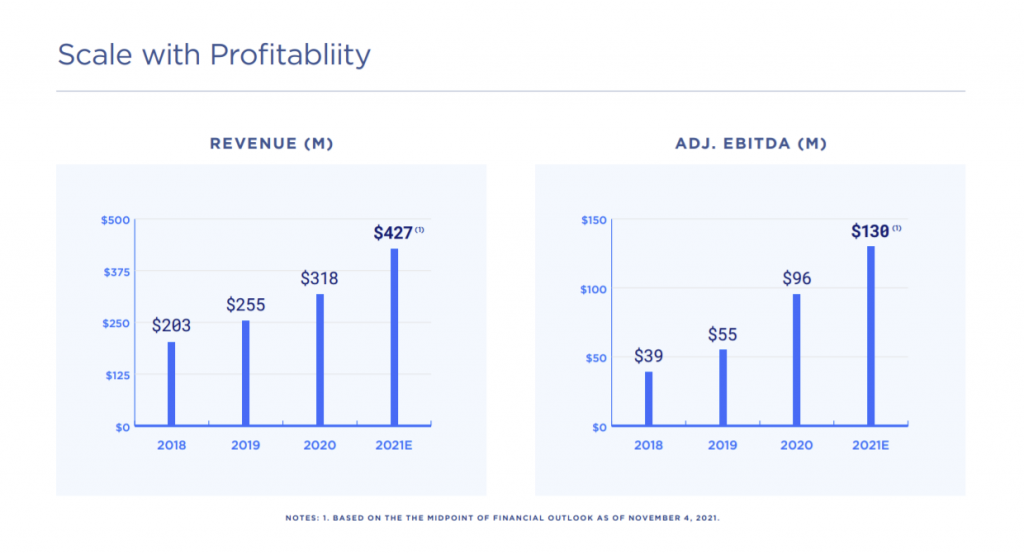 ---
Spruill said: "One of the key drivers of our faster revenue growth is that we are nurturing and attracting increasingly larger and more rapidly growing businesses to our platform, what we would consider the typical SMB.
"These larger customers represent roughly 15% of our total customer base, yet generate roughly 85% of our total revenue. They grow substantially faster than our reported top-line growth with ARPU growth of over 50%, NDR of 118% in Q3, also better than our Company average and up meaningfully from 104% in Q3 of 2020."
Listen to this article
Keywords