Latest
The IPI Partner's business continues to expand its teams and operations as the latest sustainability report shows carbon emissions drop and a reduced PUE.
Founder and Editor, The Tech Capital
October 22, 2021 | 12:29 PM BST
Nordic data centre operator DigiPlex has appointed 30-year industry veteran Tommy Wahledow as the new operations manager for its Stockholm data centre.
Wahledow's experience includes outsourcing, data centres and IT. He joins DigiPlex from TietoEVRY where he was Head of Data Center Services – Global.
In that role, he managed both the firm's own data centres and relationships with colocation providers.
Prior to this, Wahledow worked in a variety of roles, including technical operations and service design and delivery for IT service providers CGI, ncm (nordic computer management) and Capgemini.
Halvor Bjerke, COO DigiPlex, said: "We are very pleased to welcome Tommy to the DigiPlex family. This is a vital role as we continue to build on current growth and look to our next phase of development.
"Our Stockholm site is growing fast and is a key element of our offer to both hyperscaler and enterprise customers. Attracting someone of Tommy's calibre to lead operations here is both testament to the power and reputation of DigiPlex in the industry, and indicative of our ambition. I very much look forward to working with Tommy."
---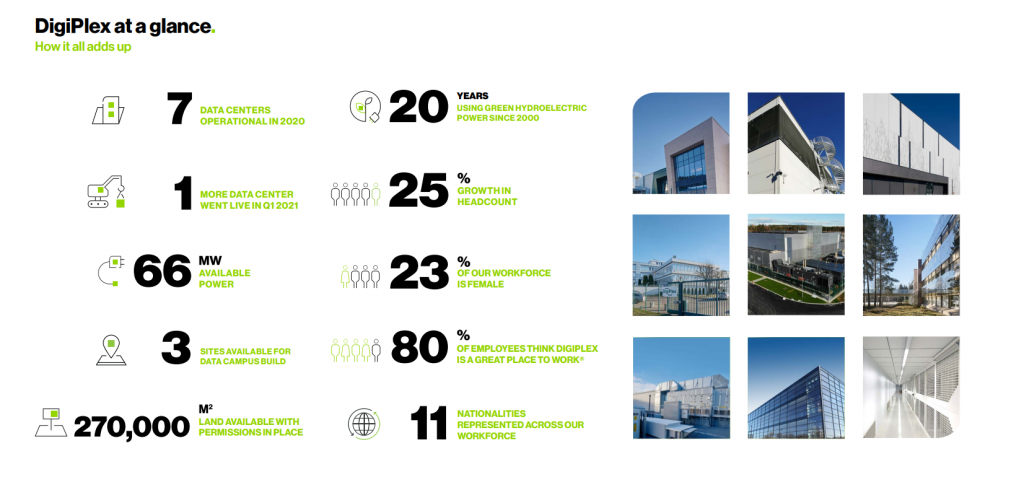 ---
As Operations Managers at DigiPlex, Wahledow has been tasked with ensuring that all customers are onboarded and supported as they collocate in the Swedish capital data centre.
The facility is used by customers within the enterprise space, High-Performance Computing (HPC), and major cloud service providers.
Wahledow said: "I am excited to join DigiPlex and to work with the amazing people here. Today's fast-paced, demanding marketplace requires teamwork to constantly meet customers' evolving needs.
"The skills and expertise across DigiPlex customer teams are unmatched in the industry and I'm proud to add my own experience to them. Together I know we'll continue to lead the market in delighting our customers."
2020 Sustainability Report
DigiPlex has recently also launched its fourth sustainability report for the year 2020.
The company said it saved 70,000 tons of CO2 in the year from its two new sites in Fetsund and Hobøl from going into the atmosphere by using 100% sustainable electricity, similar to what the business does at all its other sites.
---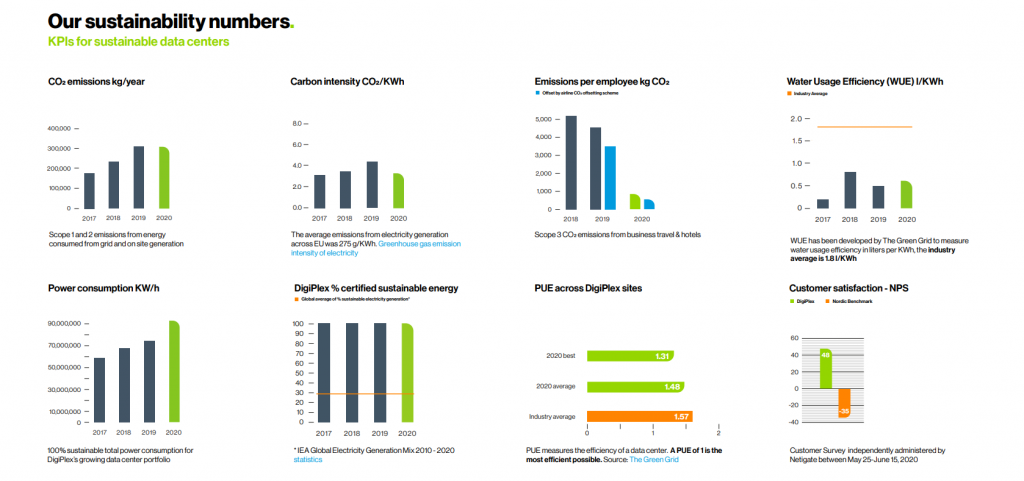 ---
Other DigiPlex sustainability targets – from replacing lead-acid batteries, to water reuse and recycling of electronic waste, all remained on target.
Water usage has increased as more operational capacity was brought online. However, water-usage efficiency (WUE) which measures litters used per KWh of actual load in the data centre, remained at 0.6 l/KWh, below the industry average, the operator said.
"We continue to invest in the use of rainwater and snowmelt in our cooling systems that are already in operation at our newest facilities," DigiPlex added in a statement.
---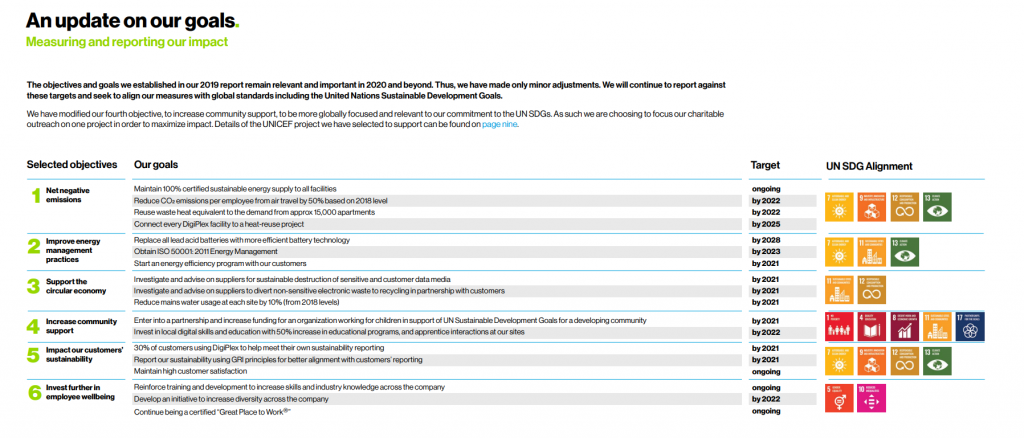 ---
Wiljar Nesse, CEO, DigiPlex said: "Even against the backdrop of the COVID pandemic, which created many business challenges and accelerated digital demand and operational growth for DigiPlex, sustainability continues to remain core to our purpose. I am proud over our continued progress and our commitment to net zero carbon by 2030."
DigiPlex was acquired in an all-stock transaction by affiliates of IPI Partners, LLC, a global investment platform focused on cloud hosting and other technology and connectivity-related real assets, last July.
Robert Hartog, Managing Director, IPI and Board Director, DigiPlex, said: "Recognised as a sustainability leader in its markets, DigiPlex makes an excellent addition to the IPI portfolio as it fits squarely in our strategy of investing in exceptional digital infrastructure companies that are both sustainable and scalable."
DigiPlex operates eight data centres across campuses in Oslo, Norway; Stockholm, Sweden; and Copenhagen, Denmark with a combined footprint of 21,000m² built whitespace plus over 400,000m² of land currently available for customer expansion.
---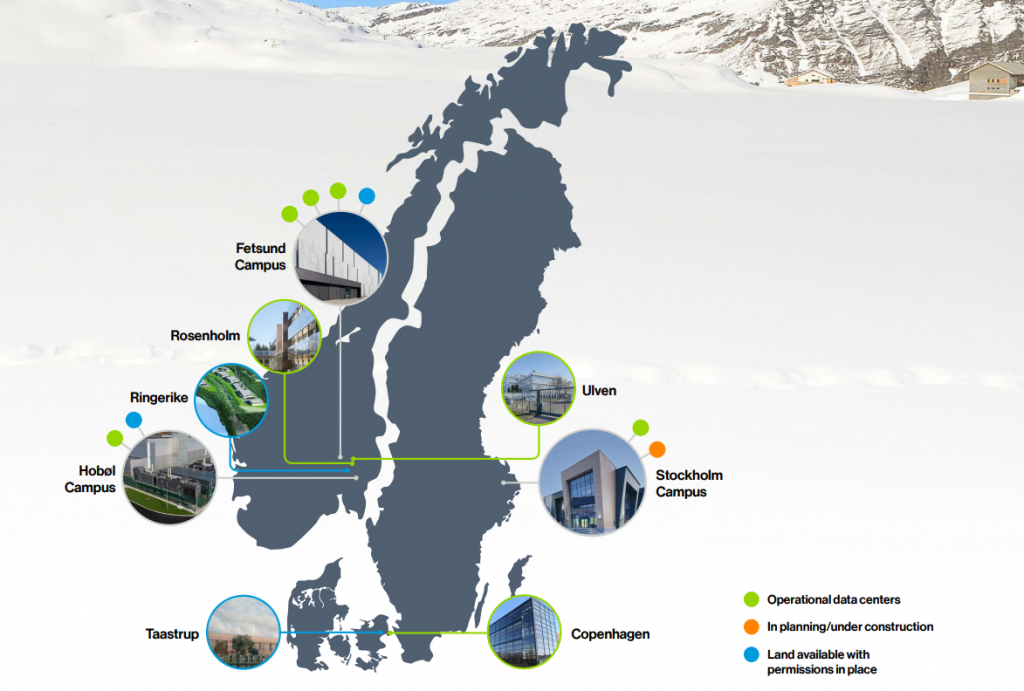 Listen to this article
Keywords