Latest
Regional CEO is to vacate the seat with new chief executive appointed and ready to take the helm of the Greek portfolio which is set to top more than 35MW when four sites are fully developed.
Founder and Editor, The Tech Capital
December 27, 2022 | 10:21 AM GMT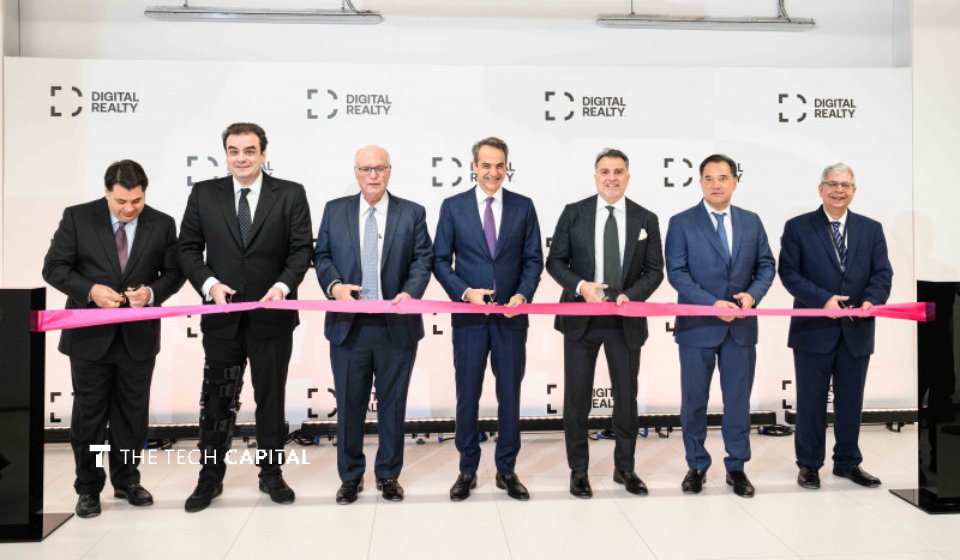 Greek Prime Minister, Kyriakos Mitsotakis; the Minister of Development and Investments, Adonis Georgiadis; the Minister of Digital Governance, Kyriakos Pierrakakis; US Ambassador, George Tsunis, as well as Digital Realty's outgoing CEO, Bill Stein; and Lamda Hellix's outgoing Chairman and CEO, Apostolos Kakkos, during the breaking ground ceromony of ATH3 in early December. Source: Lamda Hellix
Digital Realty (NYSE: DLR) said it is under contract to purchase additional land in Athens that is expected to support 15 megawatts (MW) of additional data centre capacity.
Premium Article
Subscribe free for unlimited premium access to The Tech Capital.com