Latest
Operator's books reveal $29 million cash cheque for Nigerian data centre operator Medallion and a $581 million North America data centre sale.
Founder and Editor, The Tech Capital
October 26, 2021 | 10:26 PM BST
US colocation company Digital Realty (NYSE: DLR) has reported US$1.1 billion in revenues for the third quarter of 2021, an 11% growth compared to the same quarter last year.
The company delivered third-quarter of 2021 net income of $137 million, and net income available to common stockholders of $124 million, or $0.44 per diluted share, compared to $0.45 per diluted share in the previous quarter and ($0.14) per diluted share in the same quarter last year.
Austin-based Digital Realty generated a third quarter of 2021 Adjusted EBITDA of $610 million, a 1% increase from the previous quarter and a 7% increase over the same quarter last year.
Shares in the New York Stock Exchange were up 0.34% to $157.25 at closing on the back of the quarterly results.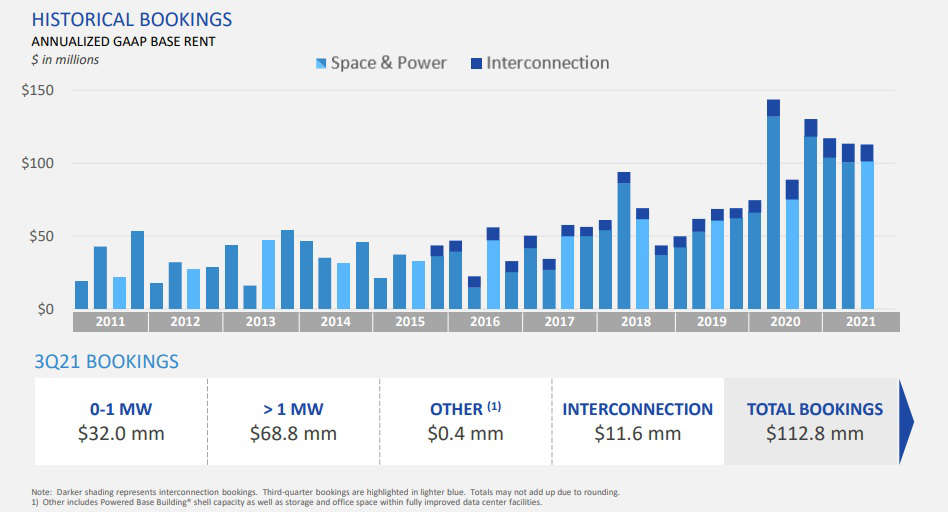 Elsewhere, the real estate investment trust (REIT) said it signed total bookings during Q3 which are expected to generate $113 million of annualized GAAP rental revenue, including a $12 million contribution from interconnection.
Digital Realty also signed renewal leases representing $223 million of annualized GAAP rental revenue during the quarter. Rental rates on renewal leases signed during the third quarter of 2021 rolled down 5.6% on a cash basis and down 3.3% on a GAAP basis.
The operator has added 140 clients to its portfolio. Of all the bookings made, 61% were equivalent to contracts of 2MW or more. Nearly half (49%) of total bookings were signed outside of North America.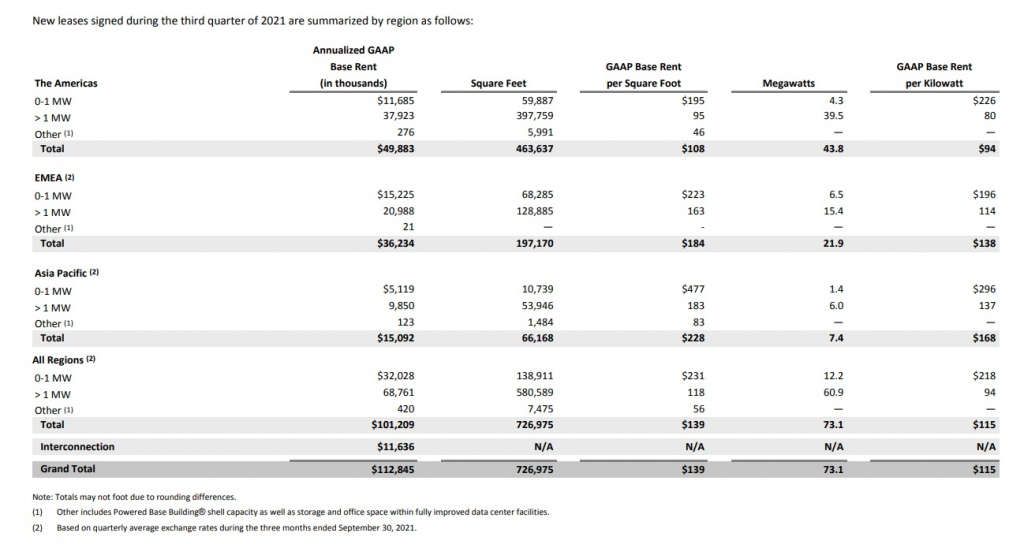 Chief executive William Stein said: "Digital Realty's global platform, broad product spectrum, and significant scale underpinned our strong third-quarter results.
"Record new logo growth and continued strong bookings in the quarter reflect the global adoption of PlatformDIGITAL, while our robust internal processes enabled us to execute consistently for our growing list of customers."
---
Sign up to The Tech Capital's newslettet and receive all the day's headlines and highlights directly sent to you
---
Digital Realty had approximately $14.1 billion of total debt outstanding as of September 30, 2021, comprised of $13.8 billion of unsecured debt and approximately $0.2 billion of secured debt.
The company's guidance for the whole of 2021 sits now at $4,400-$4,425 million, compared to the guidance shared in Q2 of $4,325-$4,425 million.
In terms of major clients, Digital Realty's top 20 includes IBM (NYSE: IBM), Facebook (NASDAQ: FB), Oracle (NYSE: ORCL), LinkedIn, and JPMorgan (NYSE: JPM) to name but a few. Rival REIT Equinix (NASDAQ: EQIX) shows as Digital Realty's sixth-biggest client, currently present at 22 locations with an annualised recurring revenue of more than $86 million. Telcos AT&T (NYSE: T), Zayo, Lumen Technologies (NYSE: LUMN), and Verizon (NYSE: VZ) also appear in the top.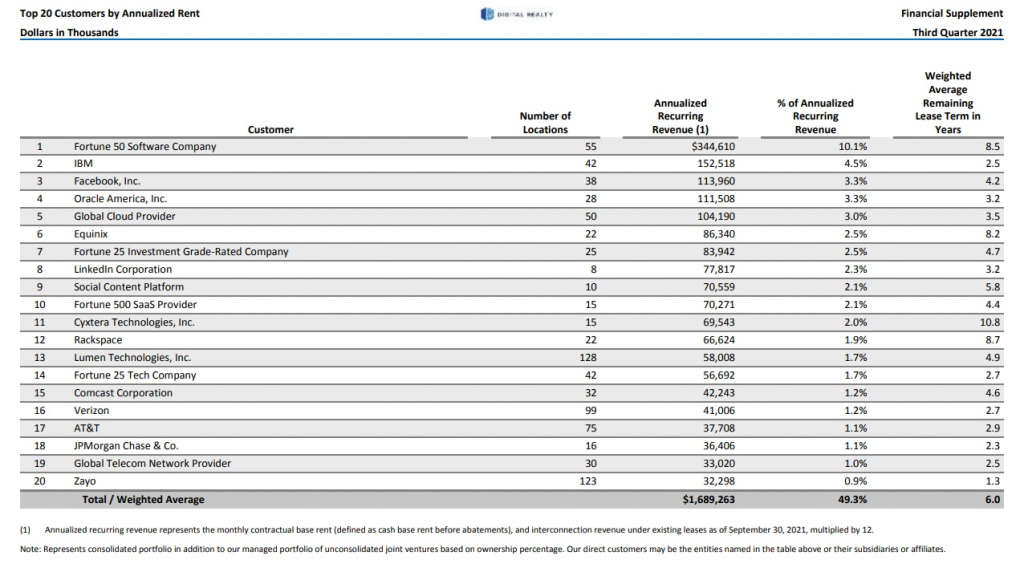 Market movements
Digital Realty said in its report that during the third quarter, the existing joint venture between the REIT and PGIM Real Estate, the real estate investment management and advisory business of Prudential Financial, completed the sale of a portfolio of 10 data centres in North America for $581 million, representing an exit cap rate of approximately 4.5% on the seven stabilized assets in the portfolio.
PGIM Real Estate owned an 80% interest and Digital Realty owned a 20% interest in the joint venture.
The transaction generated net proceeds of approximately $347 million, of which Digital Realty's share was approximately $85 million, including a $19 million promote fee.
Separately, Digital Realty closed on the sale of a 56-acre land parcel in Mesa, AZ during the third quarter for approximately $17 million.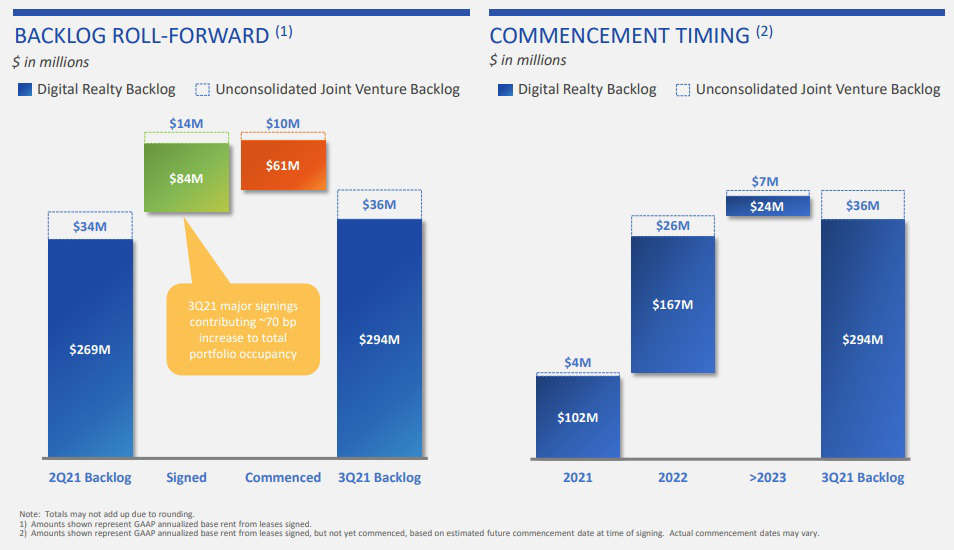 The company has also closed its previously announced joint venture with Brookfield Infrastructure Partners in India.
The joint venture will enable the expansion of PlatformDIGITAL, Digital Realty's global data centre platform, which supports the evolving data, control and networking demands of global service providers as well as global and local enterprises.
Subsequent to quarter-end, Digital Realty reached an agreement to make a strategic investment in AtlasEdge Data Centres, Europe's newast edge data centre provider.
Also subsequent to quarter-end, Digital Realty and Pembani Remgro Infrastructure Fund created a new joint venture which acquired a controlling interest in Medallion Communications, Nigeria's colocation and interconnection provider, for approximately $29 million.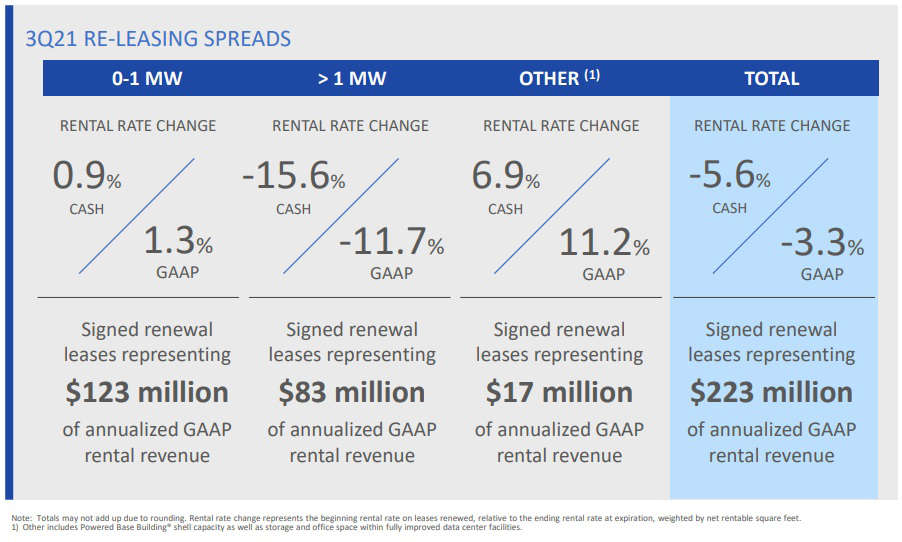 In addition, Kenyan data centre operator iColo, Digital Realty's existing joint venture with Pembani Remgro Infrastructure Fund, closed on the acquisition of a land parcel in Maputo, Mozambique during the third quarter for $3 million.
In early July, Digital Realty closed an offering of CHF545 million, or approximately $595 million, of Swiss green bonds with a weighted-average maturity of approximately 6.6 years and a weighted-average coupon of approximately 0.37%.
In early July, Digital Realty liquidated its remaining stake in Megaport with the sale of 1.95 million shares at a price of A$17.55 per share, generating gross proceeds of A$34 million, or approximately $26 million.
In late August, Digital Realty issued approximately 0.6 million shares of common stock under the company's at-the-market equity offering program at a weighted average price of $162.20 per share, generating gross proceeds of approximately $95 million.
In early September, Digital Realty completed an offering of 6,250,000 shares of common stock at a price of $160.50 per share, subject to forward sale agreements.
The company expects to receive net proceeds of approximately $950 million (net of fees and estimated expenses) upon full physical settlement of the forward sale agreements, expected to be no later than March 13, 2023.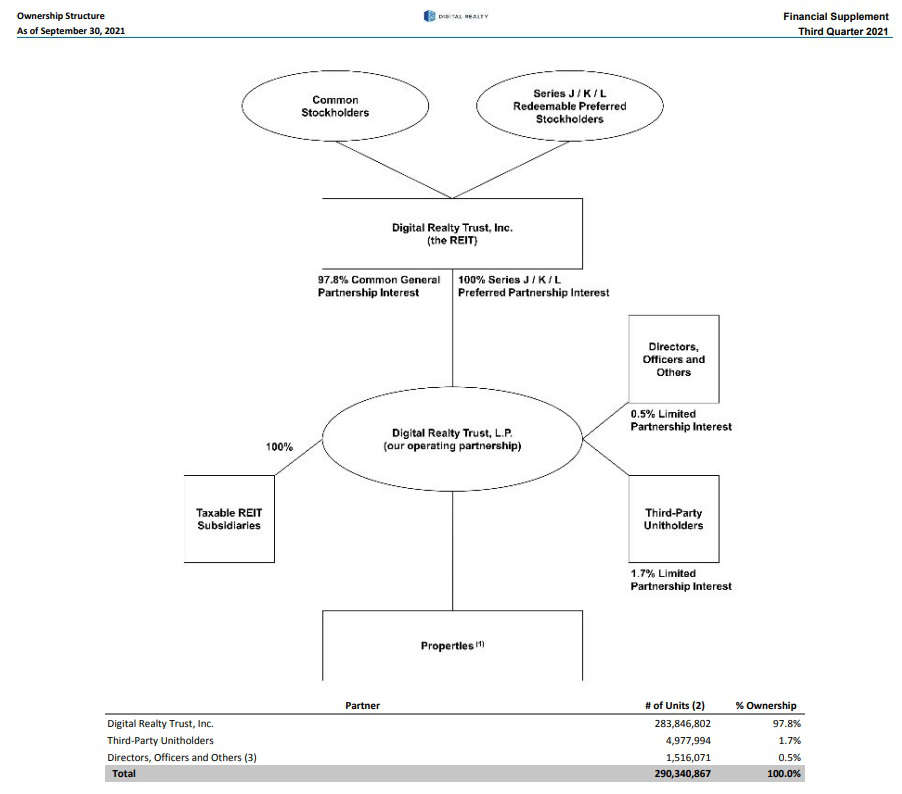 Listen to this article
Keywords