Latest
The companies have recently announced a new CEO and CFO and several other executives to lead the venture.
Founder and Editor, The Tech Capital
October 01, 2021 | 1:16 AM BST
Europe's newest edge computing data centre operator AtlasEdge has appointed Mark Sokol as Chief Technology Officer (CTO) following a string of executive hires in recent weeks.
With over two decades of experience, Sokol has joined the business from Google, where he most recently served as the Senior Director of Infrastructure across various posts in North America, APAC and EMEA.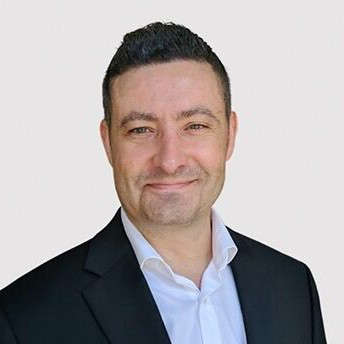 Before Google, Sokol worked in leadership positions at Lumen Technologies. He holds a BS in Mechanical Engineering from the University of Virginia and has completed executive education programs from the University of Pennsylvania and University College Dublin.
At AtlasEdge, Sokol has been tasked with providing key technical and strategic support to the CEO and executive leadership team.
He will be responsible for leading the development and delivery of all AtlasEdge's products and services as the company establishes and expands its product portfolio.
Sokol said in a LinkedIn post: "A number of folks have been asking about what is next after 15+ years at Google. I have always kept the themes of "keep innovating", "don't look back", and "treat everyone with respect" near and dear to my heart.
"Along those lines, I'm super excited to be joining AtlasEdge as Chief Technology Officer. The new team has some super talented leaders from across the industry and I'm looking forward to what we'll achieve together. Our ambition is to deliver Europe's leading Edge connectivity platform. "
AtlasEdge was launched by Liberty Global (NASDAQ: LBTYA, LBTYB and LBTYK) and DigitalBridge (NYSE: DBRG) in mid-September through a joint venture (JV) between the two parties.
The company will deliver services via a network of facilities located close to consumer and enterprise end-users, the "edge" of the network.
The brand aims to serve the growing demand from cloud providers, streaming services and enterprises for facilities through which they can distribute low-latency applications and services such as 5G, gaming, IOT and edge compute.
Liberty Global will contribute digital infrastructure assets, including its technical real estate portfolios, at levels consistent with European digital infrastructure valuations. Liberty Global will also provide strategic and operational support to the business.
DigitalBridge will provide operating expertise, strategic direction and capital to support the significant growth and consolidation opportunity in edge co-location services across Europe.
Listen to this article
Keywords
Liberty Global (NASDAQ: LBTYA, LBTYB and LBTYK) and DigitalBridge (NYSE: DBRG) have officially laun...