Latest
AI was the focus of the development, as Equinix's survey of 2,900 IT decision-makers revealed that 85% of respondents across the world were keen to benefit from AI's advantages.
Founder and Editor, The Tech Capital
November 12, 2023 | 7:45 PM GMT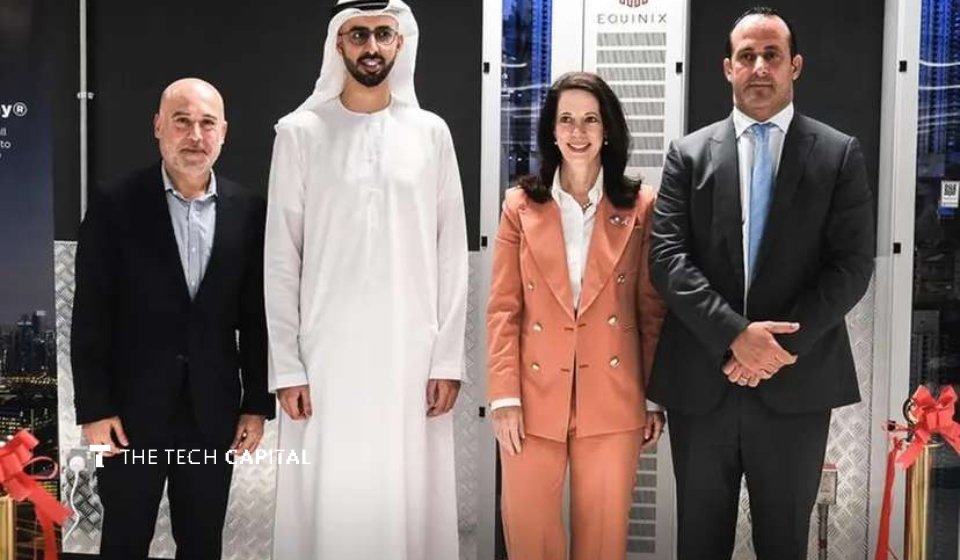 From left to right: Kamel Al-Tawil Managing Director, Equinix MENA; Omar Sultan Al Olama, UAE Minister of State for Artificial Intelligence; Meghan Gregonis, United States Consul General and Karim Benkirane Chief Commercial Officer, du Emirates Integrated Telecommunications Company (EITC) at the opening of the new data centre in Dubai Production City. Source: Equinix
Equinix (NASDAQ: EQIX) has unveiled its DX3 International Business Exchange data centre in Dubai.
Premium Article
Subscribe free for unlimited premium access to The Tech Capital.com