Co-founders Vincent Thibault (left) Martin Bouchard (left) stand in front of the first two phases of development of the 142MW QScale campus in Lévis, Province of Québec. Source: QScale/The Tech Capital
The Tech Capital's Special Article
When no architect or engineer could take on their project, QScale rolled up its sleeves and engineered its own multi-billion Dollar footprint. With the first Megawatts set to be turned on in the coming months, The Tech Capital exclusively went behind the scenes to grasp just how different this build is with co-founders Martin Bouchard and Vincent Thibault.
Founder and Editor, The Tech Capital
October 03, 2022 | 5:01 PM BST
Sitting along the banks of the Saint Lawrence River, Québec City is dubbed by many as North America's most European spot. Its cobbled streets, fortified city walls – the last standing in the Americas north of Mexico-, and exquisite cuisine as well as traditions and festivals, have set the city apart for centuries.
Serving as the capital of the Canadian province of Québec, Québec City's foundation dates back to July 3, 1608, when French explorer Samuel de Champlain founded a settlement here and adopted the Algonquin name of Kébec, meaning "where the river narrows", because the Saint Lawrence River narrows proximate to the promontory of Québec and its Cape Diamant. However, the first attempt by Paris to set foot in the region dates to 1541.
More than 500 years later, history in the city home to north of 800,000 people is being redrawn. Not the chronicles of centuries past; it is history of the current present knitted on technology innovation.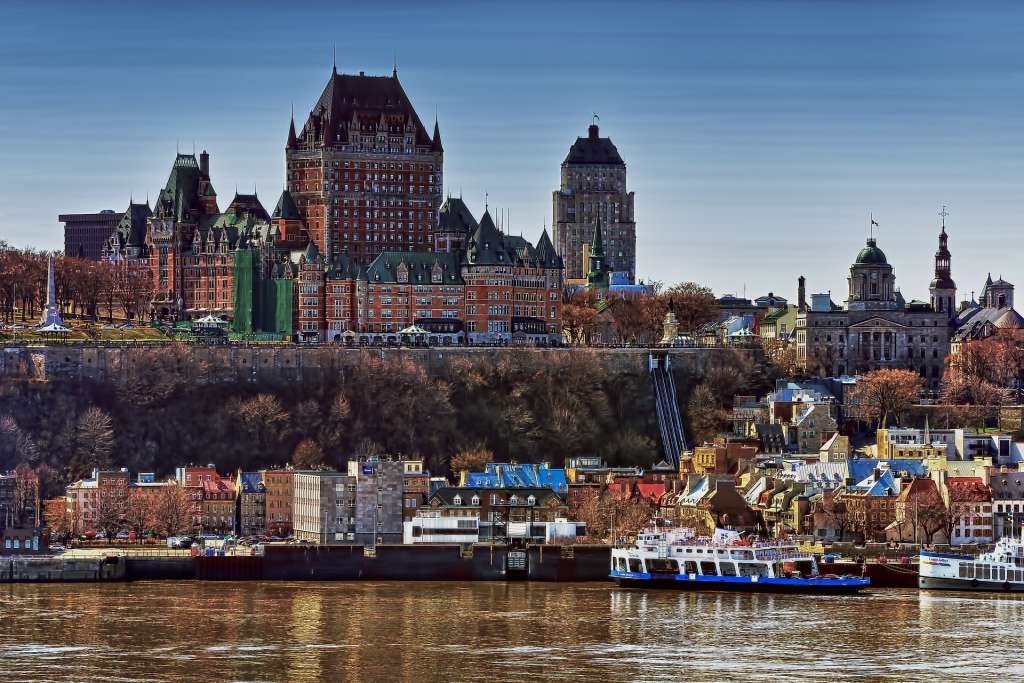 Just a ferry away from the Old Town is the city of Lévis, equally home to a strong French influence, from its architecture to its kitchens. But perhaps, one of the biggest movements taking place right now in Lévis is the construction of a C$1.05+ billion (~US$730 million), 142MW computing campus (~C$7.39/US$5.39 million per MW) that is rewriting manuals on how data centre real estate is built and managed.
The venture, which favours products made in Canada, is headed by hyper player QScale, a trademark of Fonds QScale LP founded in 2018 and supported by private and institutional investors such as Investissement Québec and advisors like Houlihan Lokey, Scotiabank, and Desjardins Capital Markets. The Québec government has also provided a C$60 million (~US$43.79 million) loan and acquired C$30 million (~US$21.89 million) in company shares.
The project, whose main usage will be for things such as weather forecasting, drug discovery, climate change research, molecular modelling, aerodynamics, and more, is impressive at various levels. From its scale to the usage of wood for certain parts of the buildings, to the number of cables, pipes and other hardware penetrating the many walls, floors and ceilings which alone are a feat of engineering which I have never seen before in the many data centres I have had the privilege to visit over the years.
They are a visual and palpable testament of what QScale is setting to achieve and the types of clients it will be servicing once the lights come on.
QScale's technology and infrastructure are unique in that they can sustainably operate liquid-cooled machines that require a lot of power, such as supercomputers, using affordable green electricity and on a reduced square footage. The low cooling costs due to the cold climate and the heat recovery initiatives add to the development's attractiveness.
---
---
Yet, if one site was not enough, the company is in fact planning to replicate its business model and architecture across four to five new greenfield campuses located across Canada in a total investment that could touch the C$7 billion ~(US$5.1 billion) mark. The group's second location will be in the south shore of Montreal, a mere 268 km southwest of Lévis.
"We are bearing witness to a lot of demand sparked by many different events including the massive energy crisis the planet is facing as well as the convergence of various things at the same time as digital adoption and development of more data-hungry applications," says Martin Bouchard, president of QScale.
The entrepreneur, who has more than 20 years of experience in software, data centre development and investment, said that with those trends continuing for the foreseeable future, and demand not budging down anytime soon, the Lévis site will most certainly not be a sole asset in the company's portfolio.
"If this direction of technology adoption continues, and we see it growing exponentially, at QScale we believe there is room for four or five [facilities] of this size in the medium to long term, meaning five to seven years," he explains.
"Just one to two clients can scope a whole site. Our view, especially since last year, is that there is a lot of acceleration of demand, which translates into acceleration for expansion. And we are already looking at adding a new site to the roadmap soon.
"Having said that what is non-negotiable to us is being green. We are always about clean power and heat recovery. Could we find places elsewhere like British Columbia that answer to that? QScale is looking at all those things and a campus like this, taking inflation into account, comes with a price tag of around C$1bn+. We are at the crossroad of expansion."
---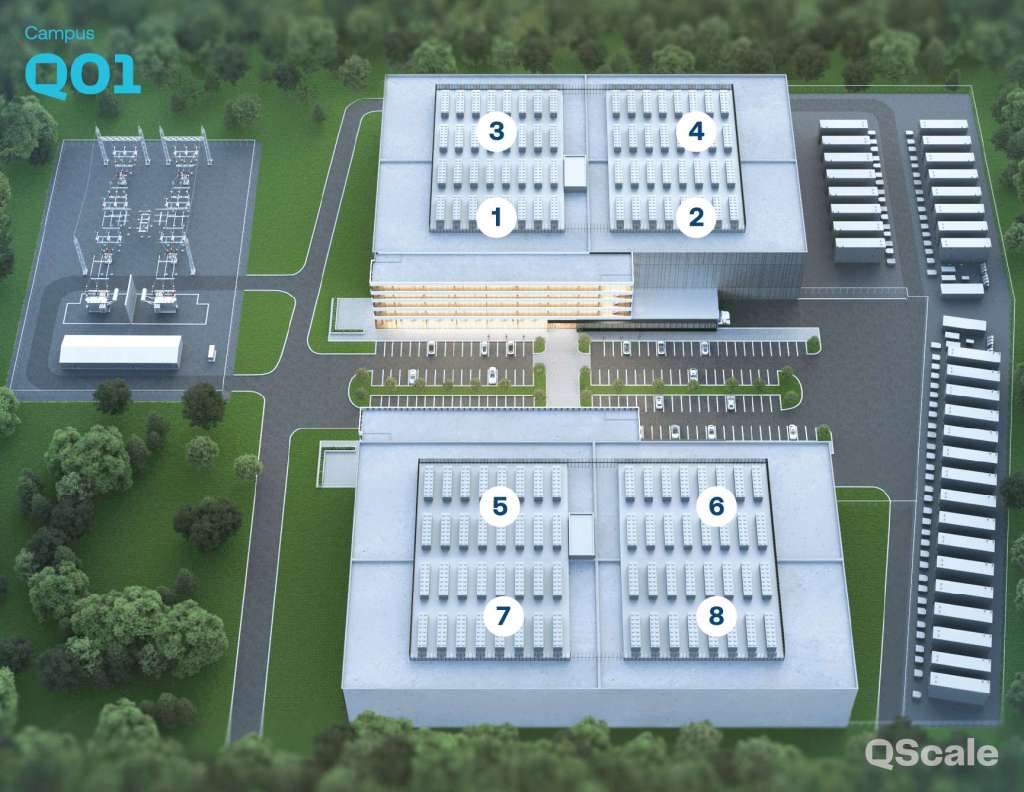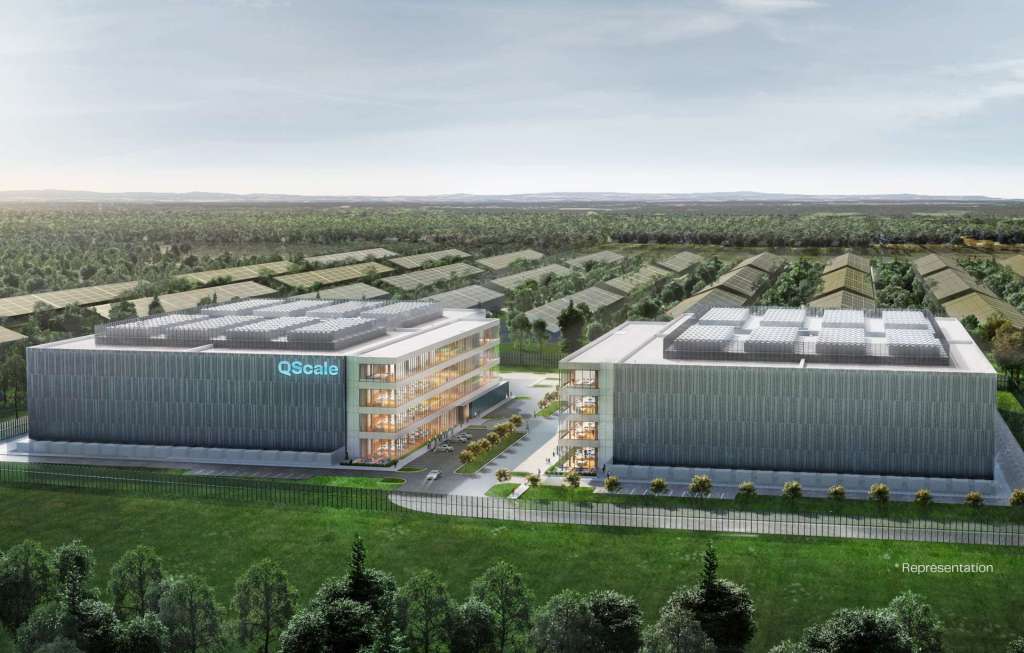 ---
Co-founder and physicist Vincent Thibault, CFA, also weighs in adding that the four-five sites do not have to necessarily be all located in Canada, but they will have to fit QScale's requirements of energy, price, heat recovery, and other parameters.
"Canada makes a lot of sense; eventually it could be the Nordics [in Europe]," he adds. "We must check those sustainability boxes.
"We must be ready for high demand. For example, if a car manufacturer has one million self-driving vehicles today, soon they will grow to five to ten million and beyond, and they will need more computing power. They need to plan and deploy fast. By having multiple sites dedicated to one or two clients, we can accompany their journey wherever they go."
---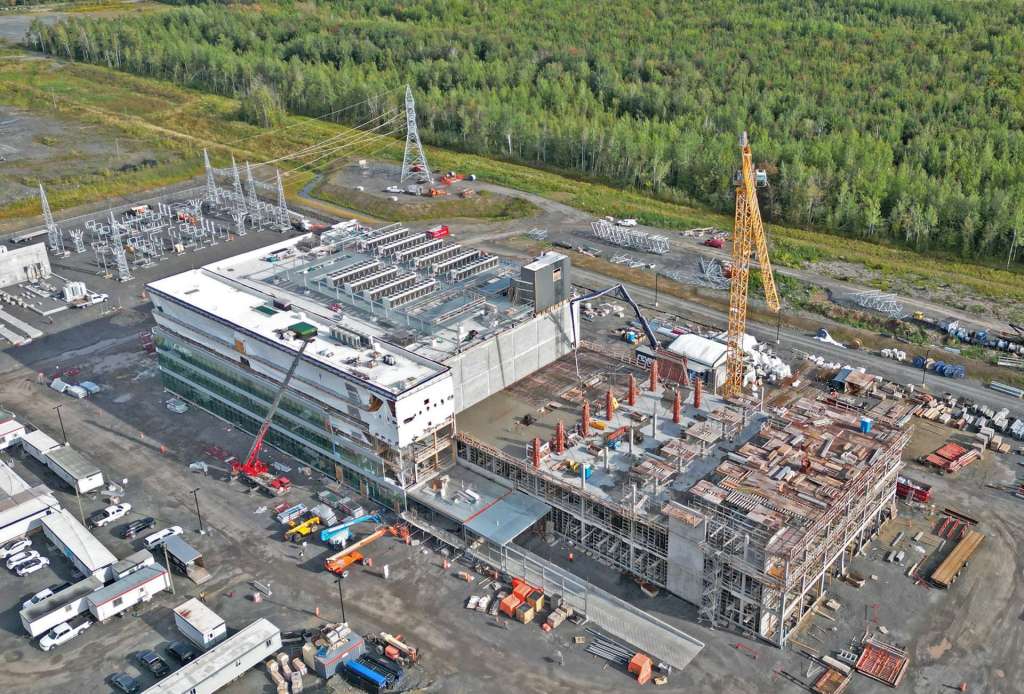 ---
Québec First
Whilst conversations around expansion plans are always an exciting part of any operator's development projects in the current market dynamics, focusing on the first asset delivery is the key to ensuring a long and sustained business rollout. To that extent, QScale is eagle-eyed focused on its site in Lévis.
What does Lévis and Québec – away from any major financial centre – have to offer a hosting business? The answer is simple: energy, lots and lots of sustainably harvested energy and a grid nearly 99.99999% outage proof.
Québec has for more than 120 years been at the forefront of hydroelectricity production. The province generates more than 96% of its needs from hydropower with the remaining 4% nearly fully coming from other renewable sources like wind.
Hydro-Québec, the government-owned public utility is the main power generator in the province with 61 hydroelectric facilities located across the province, for a total installed capacity of 37,200 MW, according to its latest data.
In addition, its hydroelectric facilities include 28 large reservoirs with a storage capacity of over 176 TWh, plus 681 dams and 91 control structures.
The company has also some other energy production lines, including 39 wind farms which generate more than 3,500 MW of power, and to which Hydro-Québec intends to add an extra 3,000 MW by 2026.
Over the period covering 2019 to 2021, Hydro-Québec invested US$3.7 billion in infrastructure upgrades and rollouts. The operator has plans to invest a further US$5 billion up to 2026.
Investment in energy harvesting technologies and infrastructure is set to be increased in the coming decades as over 100 TWh of additional clean electricity will be required to attain carbon neutrality in Québec by 2050.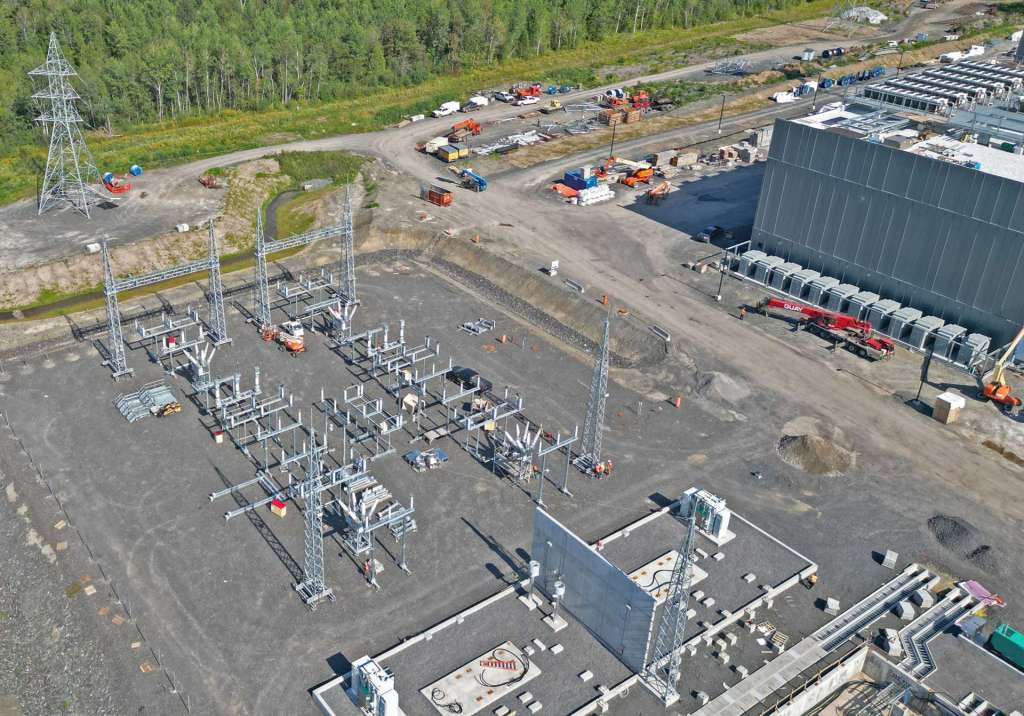 The high production levels and abundance of energy also make Québec one of the world's most affordable spots for electricity as well as one of the greenest, two hugely attractive propositions to any data centre developer and its investors.
For example, according to Hydro-Québec's data centre calculator, 50MW of power utilised in a facility with a power usage effectiveness (PUE) of 1.1 – which is the PUE level QScale is aiming to achieve-, costs around US$3.7/kWh with indirect GHG emissions of 687 metric tonnes of CO2 equivalent per year and indirect water use of 5×1000 square cubic metres per year – even more than QScale's footprint will be well below other geographies.
In contrast, a destination like New York in the US, for the same sample, costs US$10.4/kWh with indirect GHG emissions of 91,222 metric tonnes of CO2 equivalent per year and indirect water use of 663×1000 square cubic metres per year.
Furthermore, whilst in Québec more than 99% of the energy is delivered through renewable sources, in New York only 28% is harvested from equal climate-friendly supplies.
All in all, setting up a 50 MW data centre in Québec could save US$6.7¢/kWh in energy costs compared with setting up in New York, a 64% reduction. Plus, if an operator is eligible for certain special rate options or programs, it could benefit from an even lower rate in Québec.
The values do not suffer tremendous differences across other more well-known data centre destinations such as Atlanta, Chicago, Calgary, or Cincinnati, with the levels of non-renewable energy sources used to power a facility considerable worse than in New York.
"From day one, we designed QScale to be at the forefront of innovation to ensure that our customer deployments are future-proof while contributing to their transition to clean energy," says Bouchard.
"On a power front, we hardly have competition from other markets. There are no variations in costs here and both the grid and power charges are extremely stable. The few increases they [Hydro-Québec] have done need to be all well justified".
Q01 Campus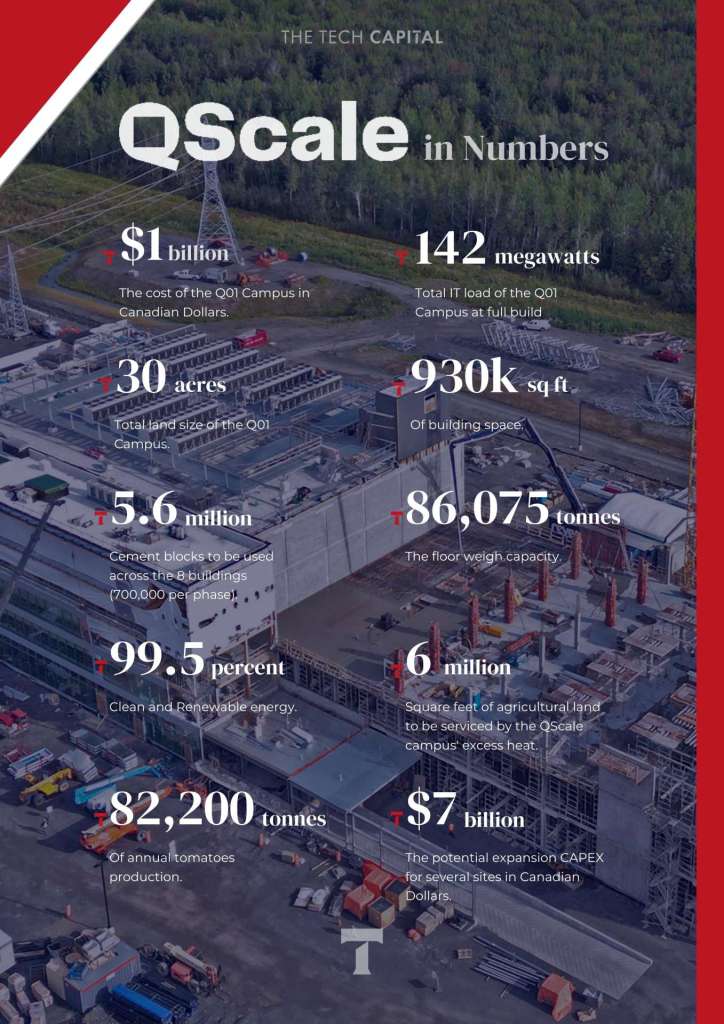 With power sorted, QScale turned to a 30-acre landmass to build its first campus. The company calls it "the largest specialised computing infrastructure in North America with flexible liquid and air-cooling solutions powered by clean energy".
At full build, the Q01 Campus will be able to support up to 142MW of power capacity spread equally across eight buildings comprising 930,000 square feet of total building space with the value added that it can be scaled up as needed. QScale says the campus will offer 99.5% clean and renewable energy across its more than one million square feet of total building space.
The business is also erecting a QScale-owned, high-capacity 266MVA 2N 120kV electrical substation with active-active redundancy supplying high-voltage and renewable power.
The substation is being built a few feet away from the main hosting buildings with soil excavations reaching up to three meters deep creating five layers for the deployment of infrastructure that will link underground pipes and cables containing water, electricity, fibre, heat recovery and sewage to the computing centre.
The site will also be able to move workloads to off-peak times to help the grid cope with peak usage.
The buildings, which use 700,000 cement blocks each, are being erected with the flexibility to host power-intensive liquid-cooled racks of 100kW+ density along with more traditional air-cooled servers in the same environment.
This is only achievable with the construction of floors built for very high loads. In fact, each floor of a QScale data hall can cope with the weight of the water in an Olympic pool at 5.5 million pounds or the equivalent to more than 1,000 African male elephants. And there are three floors per each of the eight buildings. In total, each phase of construction will provide 39,000 square feet of white space with capacity to hold 550 pounds per square foot.
Liquid-cooled computing is an integral part of QScale's vision as the technology will ultimately become critical to keep the latest and future generations of CPUs and GPUs within operating thermal ranges. The technology is in frank expansion, with the global data centre liquid cooling market expected to nearly triple by 2027, exceeding US$8.3 billion, according to a report by Research and Markets.
QScale's Q01 Campus is designed to provide for a wide range of computing and cooling technologies for scalable and flexible deployments. Liquid solutions can include rear-door cooling (RDHx), direct liquid cooling (DLC), and immersive cooling, but perhaps one of the greatest unique selling points of the facility is that multiple technologies can be utilised in the same room, right next to each other making not only better use of space but also generating less waste as well as creating a better environment for maintenance and customers to operate within.
The C$195 million first phase of construction at the campus is now close to being finished with hardware from General Electric (NYSE: GE), ABB (NYSE: ABB), Cummins (NYSE: CMI), and others already in place. The ribbon cutting ceremony is expected to take place in January 2023 with eight 2.5MW generators now in place plus an additional one for office use. However, QScale has accelerated its expansion plans and started construction of phase two at its first campus in Lévis a full year ahead of schedule.
Bouchard said: "Broad and increased adoption of AI, such as in self-driving cars and in biomedical and climate research, has skyrocketed demand for computing. Labour shortages have also accelerated the adoption of robotics and smart factories.
"The worldwide energy crisis, and the aggressive carbon reduction goals of many businesses, have added further demand pressure. As a result, we have decided to speed up our growth by beginning work on phase two earlier than planned. It is now well underway."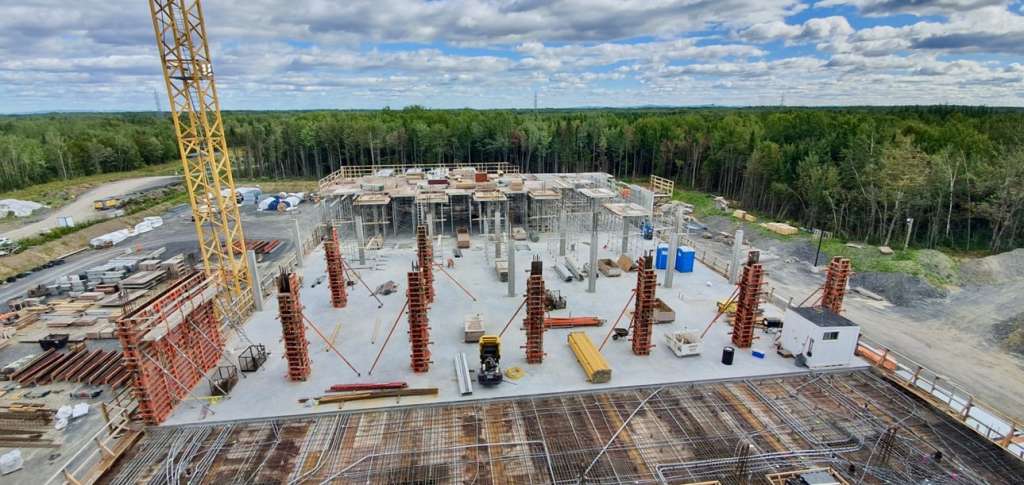 More than a data centre
Apart from the discussions around power, square footage and all the normal ingredients that go into building a data centre facility, what still sets QScale apart in their journey to rewrite data centre real estate is its firm believe in its vision that others could not grasp when approached for help.
Bouchard says that his team reached out to a select group of architects and engineers, some of which used to building data centre facilities, but no one could understand what they were being asked, with some taking the point that it would be impossible to build.
"We are doing something futuristic, from the way we build our infrastructure to the way we and our customers deploy and manage the hardware on the inside," the chief executive explains.
"We wanted to incorporate liquid cooling to our offerings range to ensure future proofing. People were not able to envision what we wanted. Our co-founder and executive vice president for infrastructure, Dany Perron literally went back to the drawing board to conceive this place using first-principles methodology. It has now really become a QScale design."
The bomb-proof infrastructure is planned to scale rapidly and adapt to new technologies such as immersion cooling and quantum computing, among others. All installations are also ready for liquid cooling at the rack level, with all the floors containing anti-flood systems designed to safeguard all hardware. With its new design, QScale has also "built in" the ability to move power/cooling between the three data halls. And, by supporting higher densities and using multiple floors, customers can minimise the length and the cost of their networking equipment. For example, HPE's (NASDAQ: HPE) Infiniband 200 Gb/s has a price tag of US$660 per metre (pricing for the 400 Gb/s is not public).
The data centre halls will be accompanied by five-floor office buildings which will be used by QScale staff as well as clients and partners and host a range of events from meetings to industry gatherings. And the sustainability story of the architecture of the site does not end with the data halls. From using wood to deploying intelligent systems like windows that can absorb sun rays and keep the temperature inside cooler in the summer months therefore cutting air conditioning usage, the offices are part of a new generation of intelligent and self-sufficient buildings.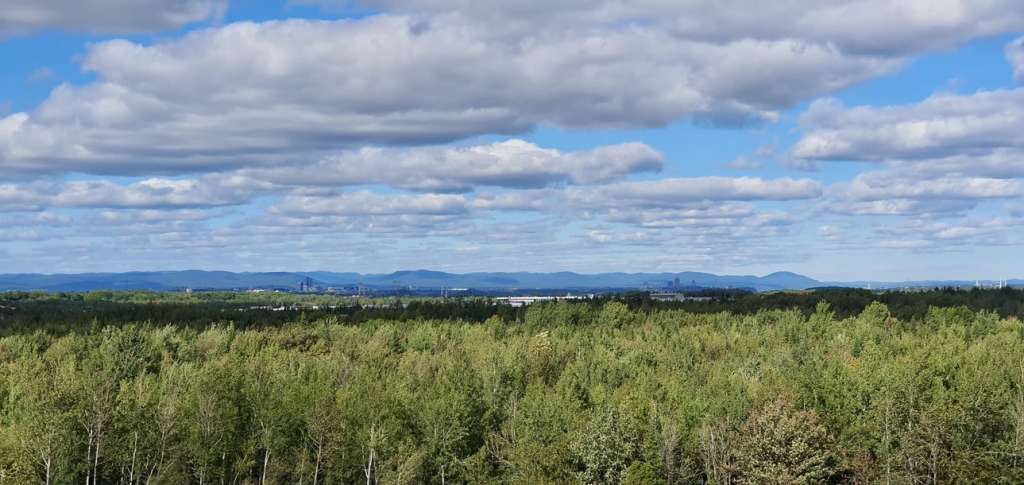 "We invest in the design from the get-go," says Thibault. "This way we also control the timeline for delivery to the client. That is why we need to expand our first site faster than planned and ultimately have multiple sites. And that also circles back to clients wanting to reserve power over time."
Customers being able to sign up to megawatts ahead of time is important especially for the type of sectors QScale is aiming its service at. From auto manufactures to research companies, especially within the pharmaceutical industry, these are segments that require tremendous amounts of computing power and storage, just like the research for the Covid-19 vaccine proved or the way new vaccines and other trials need to be tested without hurting animals – which requires great amounts of virtual simulations but it also opens the doors for bespoke medicine where everyone can eventually have a vaccine done to their specific body and DNA needs.
For Thibault and Bouchard, their project can deliver much more than just computing horsepower, it can help unlock the cure for cancer, develop super AI, and help save the world.
"Our design will help in the fight against cancer by enabling high performance computing (HPC) to take place whilst also bringing the cost of doing so considerably down due to very low energy rates, power availability and its resiliency," Thibault says.
The low energy rates allied with the abundance of clean energy and a robust power infrastructure across the province of Québec makes it very attractive which in consequence increases economic development and opens the gates for a new circular economy between the data centre and the local community.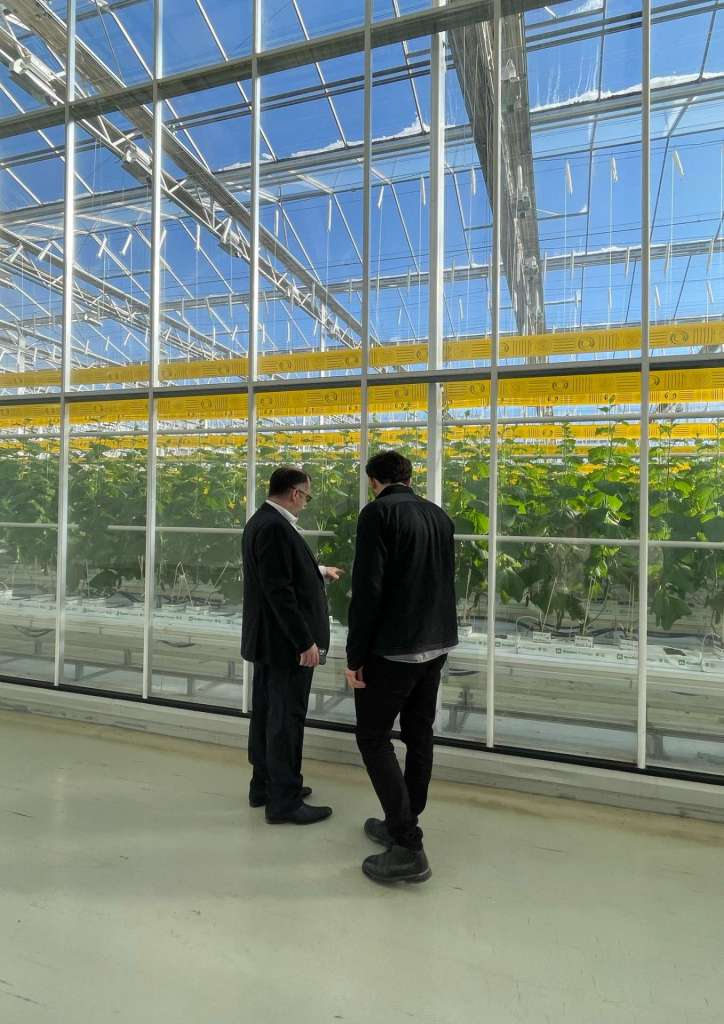 To that, Thibault adds: "A big complaint that our industry often faces is that we do not contribute to communities. For us, when we go to the authorities to get construction permits, people do not care about our business. What they care about is how we can help them, for example, growing fresh tomatoes vs getting tomatoes that were stuck in a diesel truck for a week as they cross North America from Mexico.
"We believe in helping people holistically and consequently gaining peoples' support for the facilities and wanting them in their community."
At QScale, one of the ways the company is doing this is by helping with growing tomatoes for local consumption. As much as 132 acres of agricultural land or six million square feet will house hundreds of greenhouses in close proximity dedicated to leveraging excess heat from Q01 operations. The structures will be able to grow at 82,200 tonnes of tomatoes once the 142MW are in operation.
This is yet another way to give back to the community and at the same time make use of one of data centres most wasted resources: heat.
Thibault explains: "The greenhouses really are a symbiotic relationship with what we are doing. We are using next-generation waste-heat energy recovery and reuse systems for various initiatives including greenhouses.
"This is why we decided not to sell the excess heat; instead, we have found partners to take the heat on and do something with it."
Ultimately, the bold decision to do it themselves has doted QScale with one of the most engineered houses in the world. The design can accommodate large scale deployments of any weigh as well as use the latest technologies for cooling, optimise the interconnection of supercomputers and make better use of otherwise wasted resources like heat. "The way to change the world is by forcing people to copy your work," Thibault says. "Show them it is possible, and they are forced to copy because that is what clients will expect. That is what we are doing with heat recovery at QScale."
Listen to this article
Keywords

Sign up for The Tech Capital's newsletters. Be the first to know and get our most compelling stories delivered straight to your inbox.