Latest
Assets under management hit an all time high as the company buys its first site in China for US$96 million.
Founder and Editor, The Tech Capital
July 27, 2021 | 12:00 AM BST
Singaporean data centre real estate investment trust (REIT) Keppel DC REIT (SGX: AJBU) said its portfolio of 19 facilities across eight countries in Asia Pacific and Europe has reached a value of US$3,086 million, up 2.7% on 2020.
The figure, reported in the business' half-year financial results for the year, is split into contributions from the REIT's portfolio with Singapore amounting to 57.3% of the sum.
Assets under management in Australia add up a further 10.1%, followed by Ireland (9.8%), Germany (9%), the Netherlands (6.4%), the UK (4.6%), Italy (2%) and Malaysia (0.8%).
---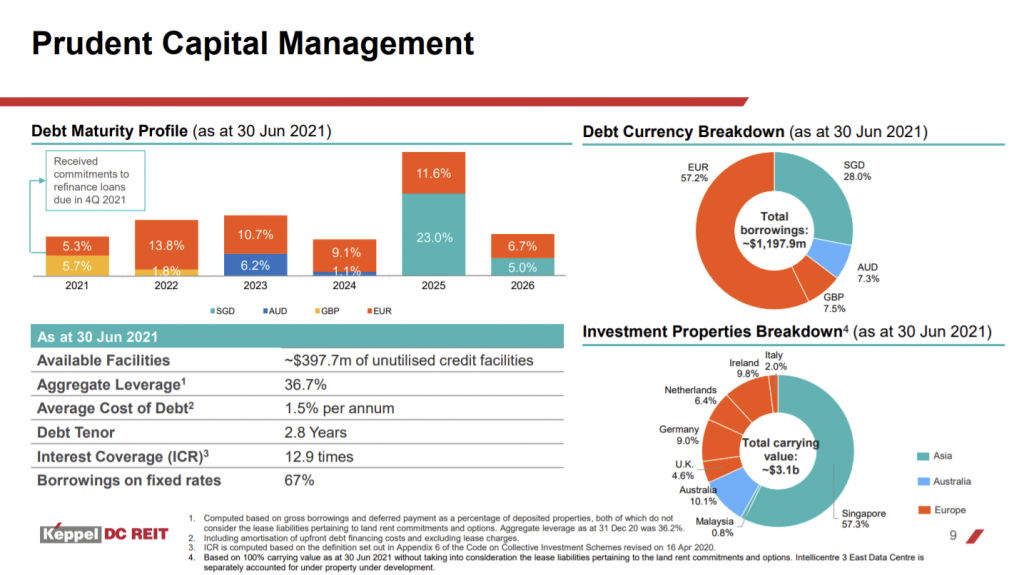 ---
The results come as the developer spent a further $96 million (RMB 635.9 million) acquiring the Guangdong Data Centre, in Jiangmen, Guangdong, Province in China, after entering into agreements with Guangdong Bluesea Data Development Co. Ltd. and its parent company, Guangdong Bluesea Mobile Development Co. Ltd.
With a gross floor area of approximately 221,689 sq ft, the seven-storey data centre is situated within the Bluesea Intelligence Valley Mega Data Centre Campus.
The centre is the first of six data centre buildings to be completed. As part of this agreement, Keppel DC REIT will have the right of first refusal to acquire the remaining five data centres within the campus.
The company had in April entered a non-binding term sheet with M1 Limited for a proposed investment in debt securities and preference shares into a special purpose vehicle to own M1 network assets. The acquisition is expected to be completed in the third quarter of this year
In May, Keppel DC REIT has granted iseek Pty Ltd the option to purchase its 100% interest in iseek DC.
---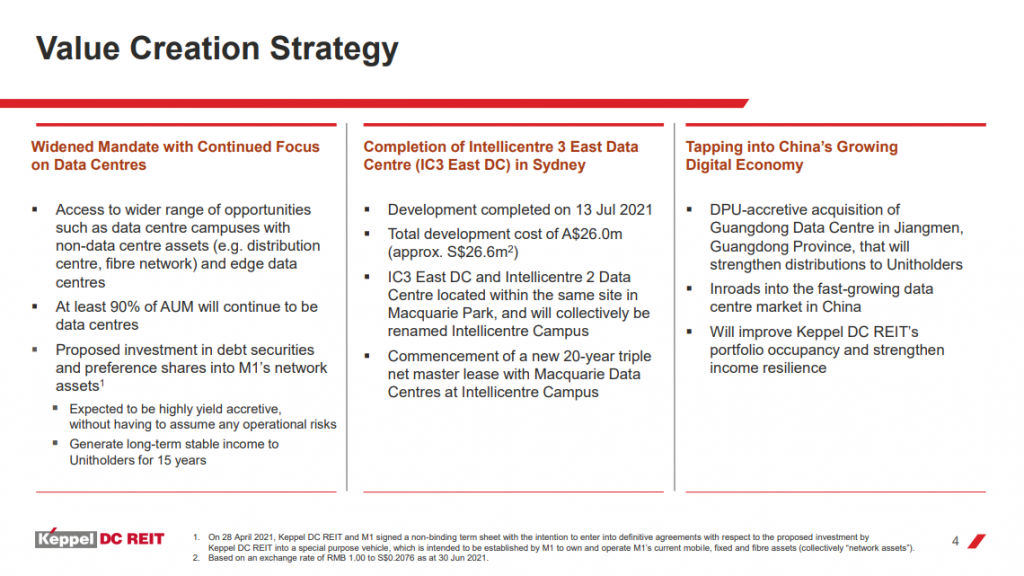 ---
As for its financials, the REIT achieved 12.4% year-on-year (y-o-y) growth in distributable income to $84.3 million in 1H 2021, due mainly to contributions from acquisitions and completion of asset enhancement initiatives as described above.
Its portfolio occupancy stands at 98% and revenues were up 9% from $123.95 million in 1H 2020, to $135.15 million in the first six months of this year.
Listen to this article
Keywords