Latest
Project addresses spike in the demand for cloud connectivity services and data caused by the Covid-19 pandemic as consumption and plans for cloud spending continue to grow amongst enterprises.
Founder and Editor, The Tech Capital
July 30, 2021 | 12:00 AM BST
Lumen Technologies (NYSE: LUMN) said it is ramping up its network capacity across the Atlantic Ocean by adding a new on-net route utilising the Google Dunant subsea cable system between Richmond, Virginia and Paris, France.
The Dunant trans-Atlantic cable connects the Virginia data centre corridor in the US with Saint-Hilaire-de-Riez on the French Atlantic coast.
The new Lumen route on the Dunant system which is scheduled to begin offering services in September will give international businesses and wholesale providers a trans-Atlantic network option connecting to the Lumen global 450,000 route fibre mile network.
---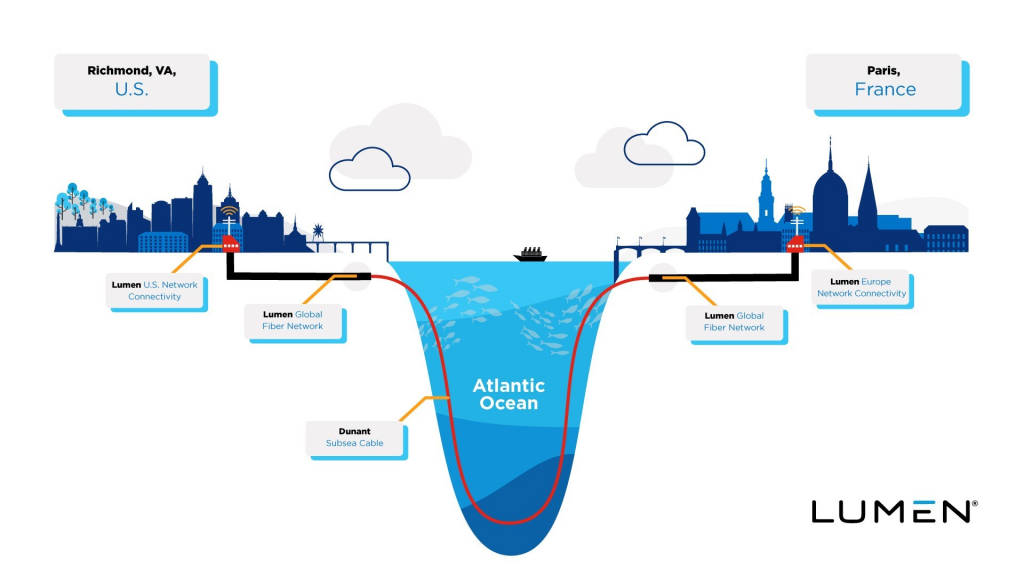 ---
Laurinda Pang, Lumen president, global customer success, said: "We're in an era of 'more'. The need for more online content, more applications and more cloud services between continents will not diminish anytime soon.
"That's why this subsea infrastructure is so important. The capacity Lumen will be offering on the Dunant subsea cable can be scaled to meet increased customer broadband demands for years to come. With our comprehensive trans-Atlantic subsea portfolio, customers will enjoy diverse routes, low latency and a connection to one of the most interconnected and deeply peered networks in the world."
Lumen has recently been in the headlines as the company signed a definitive agreement with US$37 billion alternative investment firm Stonepeak Infrastructure Partners to sell its Latin American business for $2.7 billion.
Over in Europe, the provided has also expanded its fibre network infrastructure in France, Switzerland and Spain.
Listen to this article
Keywords