Latest
The facility has an initial construction budget of around €700 million (US$795 million) but no set date for opening.
Founder and Editor, The Tech Capital
December 20, 2021 | 6:15 AM GMT
Hyperscale data centre builder Meta (NASDAQ: FB), formerly known as Facebook, has gained approval from local authorities in a small Dutch town to build the Netherlands' largest data processing facility to date.
Located 50Km east of Amsterdam, the town of Zeewolde home to 20,000 people will in the coming years become home to Meta's centre that will power Facebook, Instagram, WhatsApp and other services across Europe as Meta continues to invest in building out its infrastructure to also support its metaverse vision.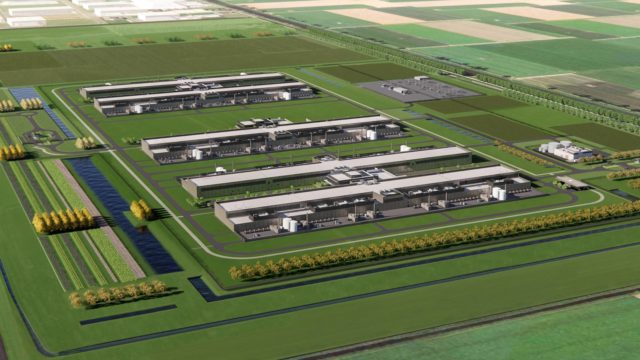 The facility will be made of five data halls and use 1.38GWh of electricity and cover 166 hectares (410 acres) of farmland.
The operator said it will power the building using green energy sources as well as provide a boost to the local economy. However, some local politicians and environmental campaigners have spoken out against the mega project.
Data centre developments of such magnitude are likely to represent a capital commitment of between US$1 billion and $2 billion over the years and generate a boost to regional GDPs of several billions of Dollars within 10 to 15 years once fully built.
The data centre is projected to create 400 permanent jobs in Zeewolde.
The Netherlands has seen in the past decade a sharp rise in data centre developments from all backgrounds including colocation, hyperscale, edge and others.
Google and Microsoft have been big investors in the country which in 2019 led Amsterdam authorities to impose a moratorium on new data centre projects in the main metropolitan areas. The moratorium has since been lifted under strict guidelines that must be followed by developers including building far from city centres.
Ahead of the Zeewolde's council vote on Meta's largescale facility, the parties forming Prime Minister Mark Rutte's new government wrote in their governing pact: "Hyperscale data centres place an unreasonably large demand on the available renewable energy in relationship to their societal or economic value.
"We will be sharpening the national coordination and admissions criteria for licensing."
According to the Dutch Data Centre Association, data centres make up about 3% of all Dutch electricity usage. The group estimates this figure could rise to 10% by 2030.
Listen to this article
Keywords