Latest
The public cloud operator also unveils plans for two new data centre projects in the US as well as a three-year project to explore hydrogen use cases.
Founder and Editor, The Tech Capital
November 24, 2021 | 5:00 AM GMT
Microsoft (NYSE: MSFT) has unveiled a multi-year investment plan designed to accelerate the digital transformation of Belgium's public and private sectors.
The Digital AmBEtion plan consists of three parts including providing digital infrastructure, helping citizens develop digital skills, and creating sustainable societal impact.
Under the project, the company will invest more than €1 billion (US$1.35 billion) in the construction and setting up of a cloud region in the country to support digital demand.
The company has not disclosed more information at this stage and said it will release more details on the data park as well as on the overall Digital AmBEtion project in the coming months.
Attending the launch, Belgian Prime Minister Alexander De Croo said Microsoft has made a strong choice by choosing Belgium as the location for its next data centre region.
"This commitment is coupled with investments that once again strengthen our digital competitiveness and will also help create new economic opportunities across the country – opportunities that will benefit all the players in our ecosystem," he said.
Mr De Croo continued: "In recent weeks, Belgium has repeatedly proven that it can play a leading role in Europe. By attracting many projects for the future. By attracting the best partners. By placing its expertise and talents at the heart of a very clear strategy: the future is emerging through a more sustainable, digital and inclusive economy."
Microsoft's investments in Belgium date back 32 years. According to IDC, the Microsoft Cloud will help Belgium generate up to €31.5 billion ($35.44 billion) in new revenue and add more than 60,000 jobs to its economy over the next four years.
Didier Ongena, General Manager, Microsoft BeLux, said: "To grow the economy, Belgium needs cutting-edge infrastructure coupled with the highest standards in security and privacy, allowing organizations to innovate faster and be more competitive. By investing in a data centre region in Belgium, Microsoft creates the best conditions for the digitalization of the Belgian economy."
"By investing in a data centre region in Belgium to support Digital AmBEtion, we're laying the foundation to accelerate digital transformation in Belgium."
Including the new campus in Belgium, Microsoft's global data centre footprint counts now with 60 regions. The company has previously said it intends to build 50 to 100 data centre facilities per year for the foreseeable future.
Microsoft's cloud announcement follows on the heels from Alphabet's (NASDAQ: GOOGL) Google which announced a €500 million (US$580 million) investment to expand its Belgium data centre presence in Saint-Ghislain, Hainaut, close to the French border.
---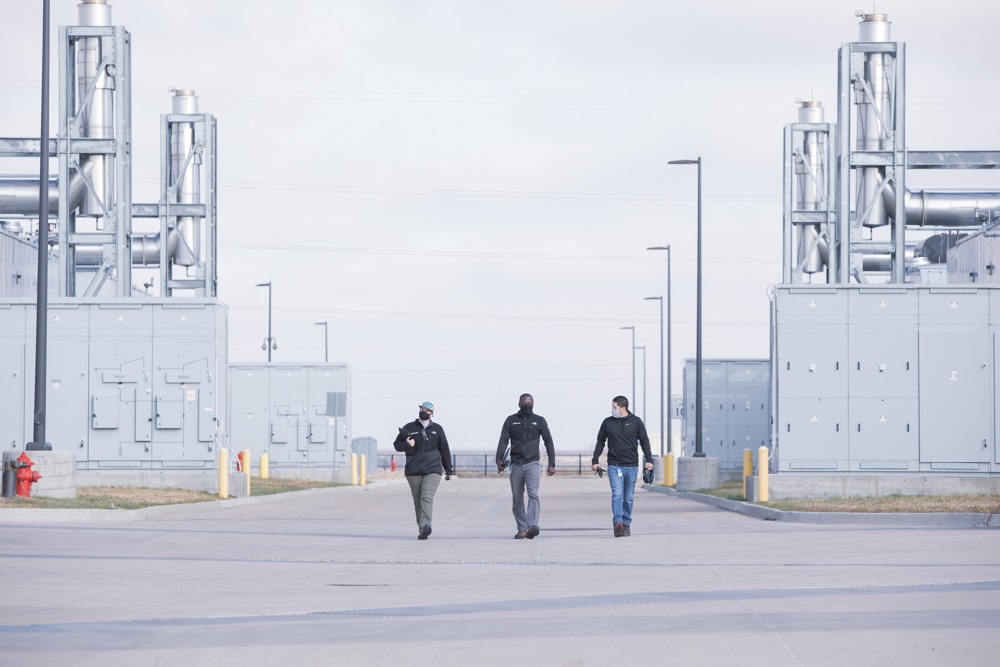 ---
Over in America
It has been a busy week for Microsoft also across the pond, in the USA where the company said it will build two data centres in Cheyenne, Wyoming. One is located in Cheyenne Business Parkway and another in Bison Business Park.
Sergio Loureiro Vice President of Core Operations for Microsoft's Datacenters, said: "Not only will our data centres be built with sustainability top of mind, but Microsoft's presence in Wyoming will also have a real economic and community impact on the residents. We currently employ over 200 employees and vendors in the region and this expansion will enable us to create even more jobs for the community, including more than 700 positions during peak construction.
"In addition to building data centres, Microsoft is investing in new water, sewer, and road infrastructure to create easier access to Bison Business Park, which will also support the growth of new businesses in Wyoming."
Cheyenne has been home to Microsoft's cloud infrastructure services since 2012.
Wyoming Governor Mark Gordon, commented: "The growth of the data centre industry in Wyoming has been led by Microsoft and it is coming to represent a significant sign of the continued diversification of our economy. I appreciate Microsoft's commitment to Wyoming and thank them for the benefits they have brought to multiple sectors of our economy."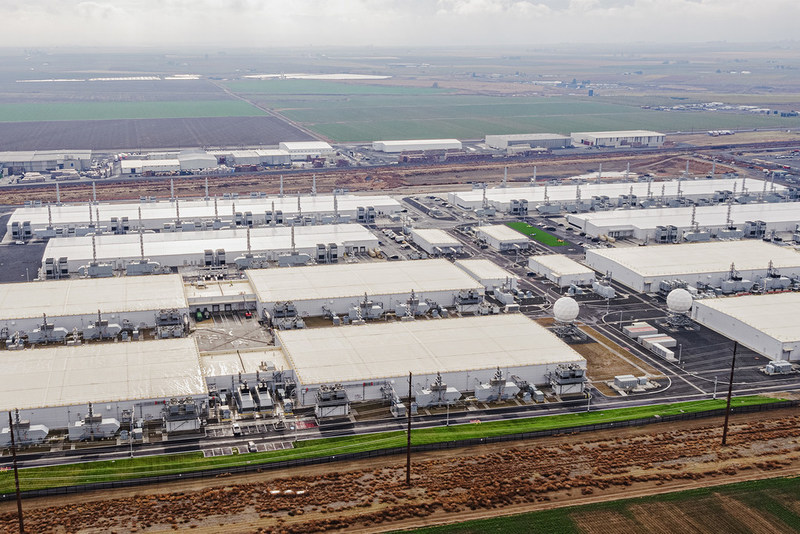 Additionally, Microsoft has entered into a collaboration with Ballard Power Systems (NASDAQ: BLDP) (TSX: BLDP) and Caterpillar Inc. (NYSE: CAT) to launch a three-year project designed to demonstrate a power system incorporating large-format hydrogen fuel cells to produce reliable and sustainable backup power for data centres.
The project is supported and partially funded by the U.S. Department of Energy (DOE) under the H2@Scale initiative and backed by the National Renewable Energy Lab (NREL).
Christian Belady, Distinguished Engineer and VP, Advanced Development, Cloud Operations + Innovation at Microsoft, said: "We continue to invest in research and advanced development in hydrogen fuel cells as one of the various pathways toward our commitment to being carbon negative by 2030.
"This latest project with Caterpillar will provide valuable insights into how to leverage hydrogen fuel cells for backup power in our data centres at scale."
Listen to this article
Keywords