Latest
Companies will work together to explore and improve the development of new cable routes as well as promote existing ones.
Founder and Editor, The Tech Capital
October 12, 2021 | 10:36 AM BST
Start Campus has entered into an agreement with EllaLink, the operator of the 5,900Km subsea cable connecting Europe and South America.
Owned by Davidson Kempner and Pioneer Point Partners, Start Campus is the company responsible for the development of the 495MW hyperscale data centre project, SINES 4.0, in Sines, Portugal.
EllaLink has built and operates a brand-new modular cable landing station (CLS) in Sines that receives a seven fibre pair submarine cable with a potential capacity of 190 Terabits per second directly connecting Brazil, Cabo Verde, Madeira and Morocco. This CLS is directly connected to major data centres in Lisbon and Madrid through a secure and diverse optical ring.
The partnership between the two operators has been designed to link the data centre and subsea infrastructure to boost Portugal's international connectivity and reinforce direct connections with Europe, South America, Africa and Asia.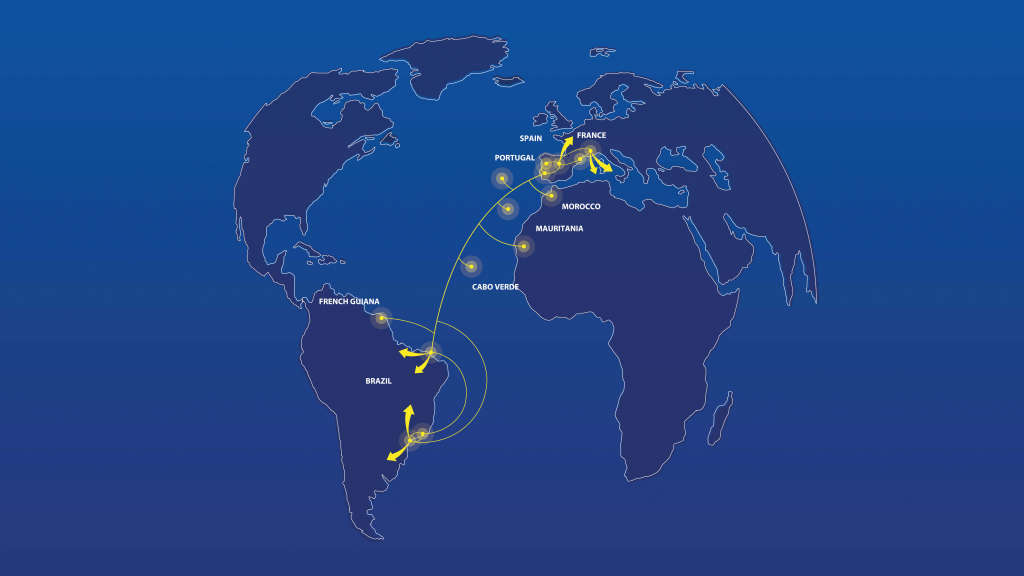 The companies will work together to explore and improve the development of new cable routes as well as promote the existing ones.
Today, Sines is directly connected to Lisbon and Madrid in Europe, Fortaleza, São Paulo and Rio de Janeiro in Brazil.
In the future, the connectivity will be extended to Marseille, Barcelona and Casablanca and furthermore to the United States, Asia, Africa, and the Middle East.
Afonso Salema, managing director of Start Campus, said: "We have partnered with EllaLink to connect SINES 4.0 to South America and Africa and, in doing so, we will explore all the benefits it will bring to the Portuguese and European connectivity.
"This partnership enhances the two projects and helps transform Portugal into a World Digital Hub, futureproofing the Portuguese economy by bringing skilled jobs and economic benefits to the country."
Diego Matas, EllaLink's COO, added: "This partnership is an important step in the affirmation of Sines as a true technological hub. With it, we reiterate EllaLink's willingness to enhance the existing route integrated into a true ecosystem that offers high capacity, route diversity, low latency connectivity and a state-of-the-art infrastructure."
SINES 4.0 represents an investment of up to €3.5 billion (US$4.2 billion), the largest foreign investment in Portugal in nearly 30 years.
It will be one of Europe's largest data centre campus once fully developed and will create up to 1,200 highly skilled direct jobs and 8,000 indirect jobs by 2025.
The inauguration of the first building is scheduled for Q1 2023. 400 people are expected to be involved in the construction of the first phase, and up to 100 new direct jobs will be created.
Listen to this article
Keywords