Total construction costs across four future hyperscale data centre campuses is potentially set to top US$1 billion as the race to build more digital infrastructure heats up.
Founder and Editor, The Tech Capital
October 07, 2021 | 12:00 AM BST
A new data centre developer and operator is planning to invest US$300 million in the construction of a 500MW campus in Temple, Texas, amid a wider national expansion roadmap of nearly 1.8GW of IT load led by Quinbrook Infrastructure Partners and Birch Infrastructure, PBLLC.
Houston, Texas and Portland, Oregon-based Rowan Green Data said it plans to build the 32-acre project at the Synergy Park in two phases with the first phase hosting 200MW set to be brought online by the summer of 2022.
The second phase is anticipated to be completed and fully operational in 2023 when 135,000 square feet of new buildings and data centre space will be available for commercialisation.
The project is pending final negotiations with Temple Economic Development Corporation, the City of Temple, and Bell County.
Garret Bean, Managing Director of Development for Rowan, said: "After our first conversations with Temple, we knew their business-friendly environment, infrastructure and partnership would be an ideal match for our current data centre and future growth opportunities."
Adrian Cannady, President and CEO of Temple Economic Development Corporation, added: "We are thrilled to have Rowan Green Data expanding to Temple," said. "Rowan is a welcome addition to our emerging technology sector."
Rowan is part of a larger joint venture (JV) between Quinbrook, a specialist investor in lower carbon and renewable energy infrastructure, and privately held Birch, designed to deliver low-cost net zero solutions to green data centres.
The two firms signed the commitment to develop and construct renewables-powered hyperscale data centre campuses in the US last December.
In total, the businesses plan to build four campuses across the country under different names as below: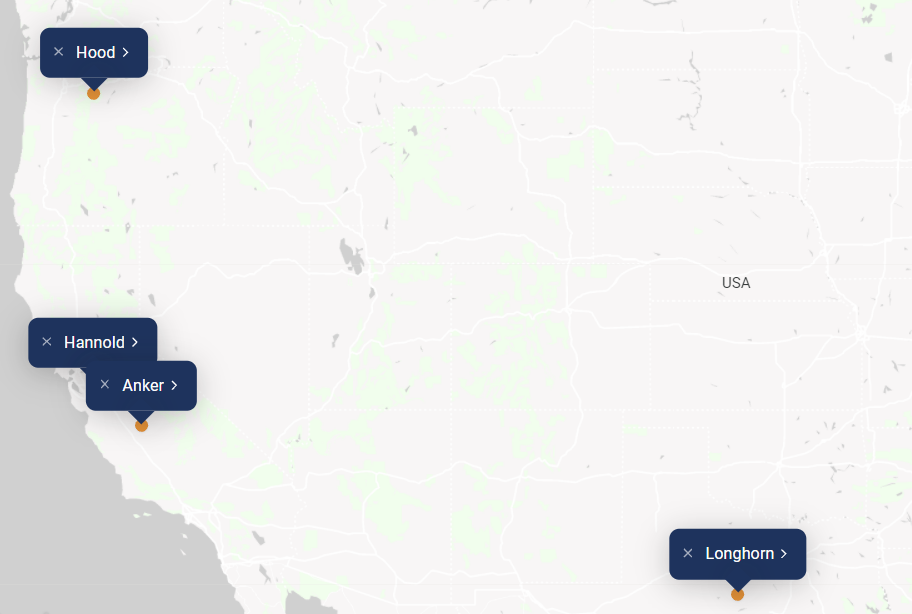 Longhorn project of four sites totalling 1,200MW-IT located in Texas. The 500MW Rowan Green Data project today announced sits in this development.
'Anker' (50MW-IT), located in the vicinity of Silicon Valley, near San Francisco's "Internet Gateway" in northern California.
Project Hannold, a 500MW-IT opportunity that resembles the Anker project but at a larger scale.
Project Hood consisting of two sites totalling 45MW-IT in Prineville, Oregon, that are strategically located, offering the opportunity to build near existing hyperscale data centre campuses.
David Scaysbrook, co-founder and managing partner of Quinbrook, said: "Demand for high-performance computing and data storage is expanding at an extraordinary pace, as is the need for those resources to be powered by renewable energy, which makes now the opportune time to partner with a like-minded specialist data centre developer. Birch is that partner for Quinbrook. "
"We are looking forward to combining our experience in renewable energy project development, construction and investment with Birch's specialist expertise in data centre siting and structuring of low-cost power and utilities solutions, to address the acute demand for next-generation, hyperscale data centres delivering a net-zero carbon footprint."
Kenneth Davies, co-founder and Chief Risk Officer for Birch, added: "Hyperscale, renewable-powered data centres are the future, and we are thrilled to pair our experience with Quinbrook's to help shape that future."
See below for different renders representing the first CAD models for each of the three sites planned across the US, not including the Temple project.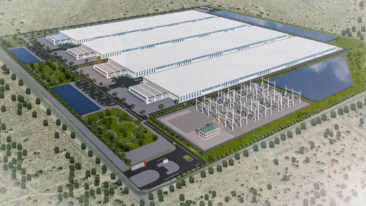 Listen to this article
Keywords