Latest
Fifteen cities, including Moscow, St. Petersburg, Vladivostok and Sochi, are lined up for capital deployments as a new fibre route is to be laid to link all sites.
Founder and Editor, The Tech Capital
October 21, 2021 | 10:48 AM BST
Russian IT firm Liberum Navitas has unveiled ambitious plans to erect a RUB48.6 billion (US$686.2 million) data centre network of 15 facilities across the country.
The facilities, targeted at government agencies and commercial enterprises, will be located in the cities of Moscow, St. Petersburg, Murmansk, Kaliningrad, Sevastopol, Sochi, Volgograd, Nizhny Novgorod, Tyumen, Novy Urengoy, Novosibirsk, Krasnoyarsk, Irkutsk, Khabarovsk, and Vladivostok.
The buildings will hold a combined total of 9,000 server racks with each housing 500 server racks apart from Moscow, where the company will deploy 2,000 racks.
All the 15 sites will be interconnected by a single fibre line crossing over 7,000Km of Russian territory.
Set to be built over 24 months and generate 2,000 jobs, Liberum Navitas and its partners intend to invest about 10% of the total amount of the endeavour.
The rest of the proceeds is expected to be raised from national and overseas venture capital investors.
Liberum Navitas said in a statement that state help is not currently envisaged.
---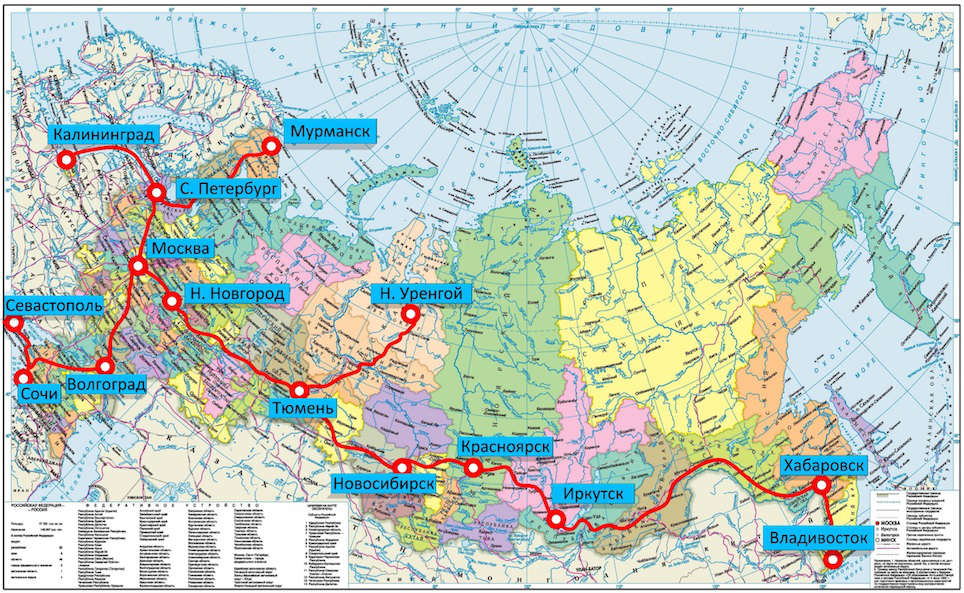 ---
Phase one of the development will focus on the preparation of technical specifications, conceptual, architectural and technical design, design concept and prototyping. Phase one is set to take from six to eight months to complete and is already underway.
The second phase of the project will focus on ground preparation works, construction and technical implementations.
The third stage is set for commissioning, comprehensive testing and verification of all network components.
As much as 80% of the CAPEX of the project is set to be allocated for the purchase of domestic technologies and services. Liberum Navitas revealed it is already negotiating strategic alliances with "leading Russian developers and suppliers".
Ayrat Mustafin, CEO of Liberum Navitas, said the need to create a "powerful infrastructure" for storing, processing and transmitting information throughout the country is one of the key challenges facing businesses today.
"Russia today does not have a properly organised data infrastructure. This is unacceptable, especially against the backdrop of the rapid development of digital technologies and the emergence of truly disruptive technological areas," he said.
Mustafin continues saying that as a consequence, business and technology investors must join forces as soon as possible to meet this challenge in the shortest possible time.
He added: "We have launched a large, complex investment project, but I think it would be wrong to shift the financial burden of its implementation onto the state. There are quite serious investors in the country, including in the IT market, that are capable of solving the most ambitious tasks.
"My partners and I have already started implementing the project, and I am sure that the pool of like-minded people who will want to participate in solving this problem will steadily expand. "
Listen to this article
Keywords