Latest
By 2030 Siemens UK aims to source 100% renewable power and achieve a 20% reduction in supply chain emissions and 100% by 2050.
Founder and Editor, The Tech Capital
December 22, 2021 | 4:00 AM GMT
The UK arm of global technology giant Siemens has published its 2021 Carbon Report outlining how the company will get to carbon net zero by 2030 and what progress has been made already.
In 2015 Siemens committed its global organisation to achieve Carbon Neutral operations by 2030 and reducing emissions by 54% by 2022.
In 2021 it further committed to the Science Based Targets Initiative's goal of 1.5 degrees and a further 50% reduction by 2030 from a 2019 baseline
Carl Ennis, Chief Executive of Siemens plc said: "Worldwide businesses both large and small are committed to radically reducing their emissions across all scopes, in line with the Paris Agreement. Siemens fortified its own commitment when it signed up to the Climate Pledge, setting 1.5°C aligned with the Science Based Targets Initiative (SBTi) and joined the climate groups: EV100, RE100 and EP100.
"Our pledges have been backed by clear action plans and aggressive near-term targets through the deployment of industry-leading technologies and pragmatic business practices. By sharing our own net-zero journey we want to share to a wider audience what has worked well and demonstrate the international leadership the UK has to offer in the global efforts to tackle climate change."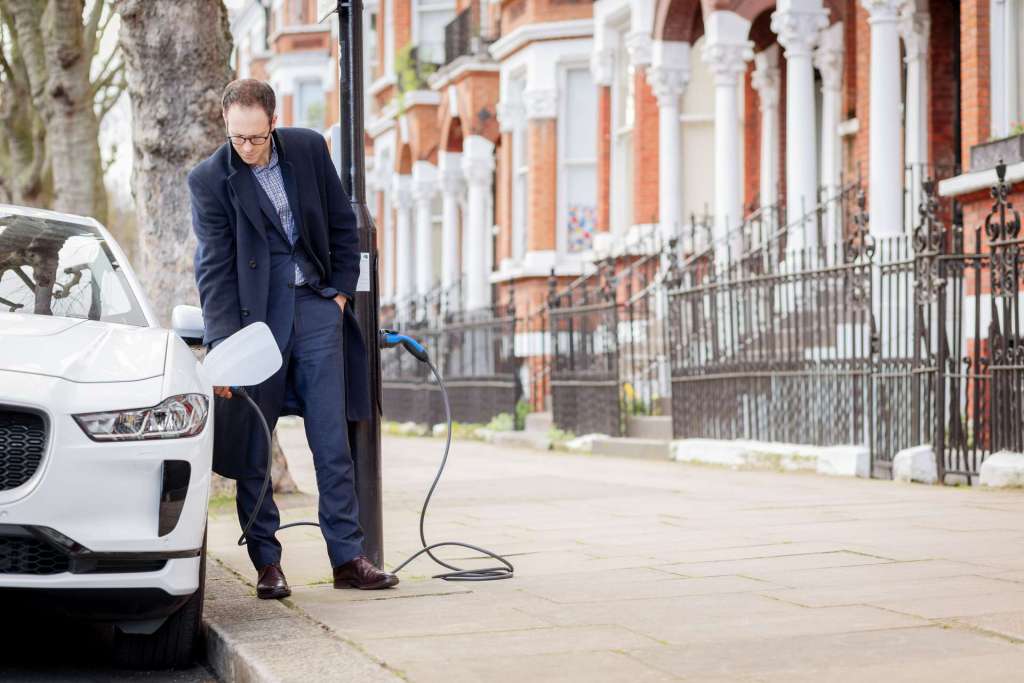 Scope 1: on-site energy use in buildings, company vehicles fuel owned and leased. Siemens UK will own or lease only buildings that have net-zero carbon emissions by 2030. It is installing technologies at sites to dramatically decarbonise heating emissions; these include biomass heating at two sites in the North-West, and an HVAC and air source heat pump solution at its major site in the North-East. These measures are already close to achieving a 50% reduction in carbon emissions from gas heating from the 2019 baseline and represents a 17% reduction in the company's overall CO2 emissions. A massive further 63% cut in CO2 emissions for Scope 1 will come from 100% electrification of the vehicle fleet by 2030. A programme to extend and refresh electric charging infrastructure at sites has been established to enable a smooth and rapid transition to a fully electric fleet.
Scope 2: indirect emissions from the generation of purchased energy from utility providers. Siemens UK is committed to source 100% renewable power at all sites by 2030. It already purchases 100% Green Electricity (REGO certified) for Siemens UK sites since 2016. An Internal Carbon Pricing model has delivered an energy management project that identifies and lowers the energy baseload by approximately 10% at Siemens sites as well as funding the planned improvements to the electric charging infrastructure and partial funding to close the cost gap for the Air Source Heat pump solution. The Carbon Report projects that Scope 1 and 2 carbon emissions will decrease to 4453 tCO2e by 2025 a reduction of 41% from the 2019 baseline. Explaining initiatives within the Net Zero programme, Ennis said: "Innovative and bold solutions are what are required to show net zero is both feasible and economically attractive."
Scope 3: emissions resulting from activities and assets not controlled or owned by the reporting organisation, but that the organisation indirectly impacts in its up and down stream value chain. On the challenges presented by Scope 3, Ennis continued: "For the majority of companies, the scale and complexity of the supply chain means the majority of greenhouse gas (GHG) emissions and cost reduction opportunities lie outside their own operations. Like other large multinationals, Siemens has thousands of suppliers all over the world and you could say we are inseparable from the business and environmental impact caused by any one of them." Focussing on suppliers with the greatest carbon emissions, a Carbon Web Assessment (CWA) tool enables suppliers to assess their current carbon footprints and understand the most efficient ways to reduce their carbon outputs. Siemens UK intends to achieve a 20% reduction in its supply chain's emissions by 2030 and aims to achieve an emission-free supply chain by 2050
Olivia Whitlam, Head of Sustainability Siemens UK, said: "We are immensely proud of the work behind the Carbon Report. Our leadership in digitalisation and decarbonisation planning as well as the insights into practical actions to meet carbon emissions targets, we think, will help others to meet their pledges to minimise their emissions – the world is transforming and we must all adapt with it."
Ennis added: "Call it what you will; the race to net zero, the journey to decarbonisation or the steps needed for carbon neutrality. In this race we're not all going to cross the line for many decades to come but the light is well and truly green and crying out for us all to get moving."
The Carbon Reduction Plan has been completed in accordance with PPN 06/21 and associated guidance and reporting standard for Carbon Reduction Plans for Siemens plc. Siemens plc is a leading sustainable technology company working in the fields of smart infrastructure, e-mobility, automation and digitalisation.
Listen to this article
Keywords