Latest
Extra power load is just the first phase of a larger expansion plan in one of Africa's largest metropolis.
Founder and Editor, The Tech Capital
July 19, 2021 | 12:56 PM BST
West Africa data centre operator Rack Centre has completed the doubling of its IT load capacity to 1.5 MW at its Lagos campus, further serving cloud providers, content providers, and enterprise customers with additional 6,500 sq ft of data centre white space.
The LGS 1 facility in the Nigerian capital provides a carrier-neutral ecosystem with over 40 carriers and internet service providers (ISP) and a diverse cloud marketplace. 
Today's expansion is the first stage of a development plan that is in progress to add an additional 13MW of IT load capacity ready for service in 2022 at the same campus.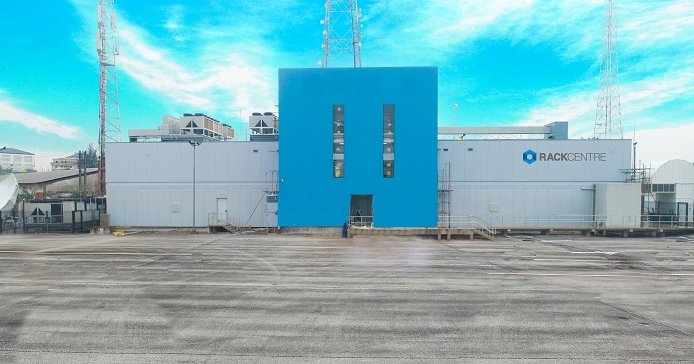 The newly completed LGS 1 facility boasts two redundant, independent, and diverse meet-me rooms, three fibre entry routes into the facility and an open-access mast for connectivity providers.
Dr Ayotunde Coker, managing director of Rack Centre said: "The  Lagos Campus data centre has grown to be the largest carrier-neutral digital infrastructure hub in West Africa and West Central Africa, halving the latency of data transfer from South Africa to Europe and the USA.
"All undersea cables are directly connected, so every country on the Atlantic coast of Africa are directly connected. We have achieved a track record of 100% uptime since launch and gained an unprecedented list of high-profile global accolades for an African data centre company."
In March 2020, Rack Centre announced the controlling stake by Actis, the UK private equity company, and Convergence Partners, the Africa technology private equity company, with Jagal remaining a significant investor.
The controlling stake in Rack Centre amounted to a capital investment of US$250 million to form a buy and build platform pan-African data centre platform.
Actis is one of the largest real estate and power generation investors in Africa having committed $4.5 billion on the continent in the last 15 years.
The firm has also created a Chinese data centre platform, Chayora Holdings, to develop hyperscale data centre facilities in Tianjin and is exploring other Asian markets.
Further strengthening its presence in Asia, the company has also entered into a partnership with ADIK, a specialised data centre advisor and operator in Korea.
Actis has already made significant headway in the Korean IDC market through a partnership with GS Engineering & Construction, a construction arm of GS Group, one of Korea's largest conglomerates to construct a $315m data centre with a capacity of 26MW IT load in Pyeongchon Cluster last year.
The PE firm has also recently completed the acquisition of its second Korean data centre site located in the heart of Seoul, which is expected to be ready for service in Q2 2023.
Listen to this article
Keywords