Latest
The operator has set the target to reach an annual average operating PUE range of 1.23-1.28 across its stabilised portfolio, with some locations able to achieve 1.14.
Founder and Editor, The Tech Capital
November 02, 2021 | 4:00 AM GMT
Asia-Pacific hyperscale data centre operator AirTrunk has released its first sustainability report as well as a series of targets across its Planet, People and Progress pillars.
The company has also said that it will develop and release its net zero emissions roadmap in 2022.
The announcements follow the company's recent conversion of its more than A$2.1 billion (US$1.55 billion) corporate loan facility to a Sustainability Linked Loan, linking its financing to KPIs across diversity and inclusion, carbon neutrality, and energy efficiency.
---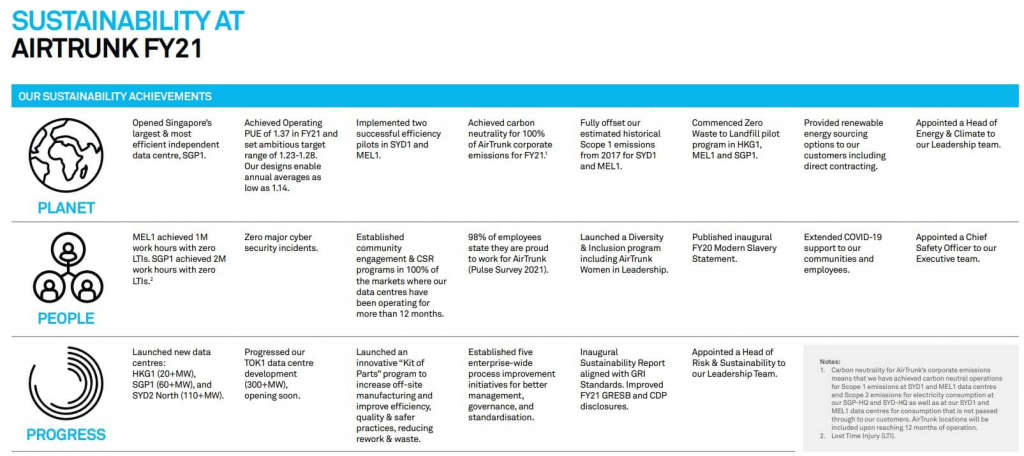 ---
AirTrunk, which today manages five facilities across four tier-one markets, with its sixth data centre scheduled to launch in Japan later this year, has also obtained a score of 86 out of 100 in the global 2021 GRESB infrastructure asset assessment, 14 points above the peer average.
The release of the report also sees AirTrunk announce the development of a two-year roadmap to adopt the Task Force on Climate-Related Financial Disclosures (TCFD) framework.
AirTrunk plans to implement the TCFD recommendations across four pillars – governance, strategy, risk management, and metrics and targets.
---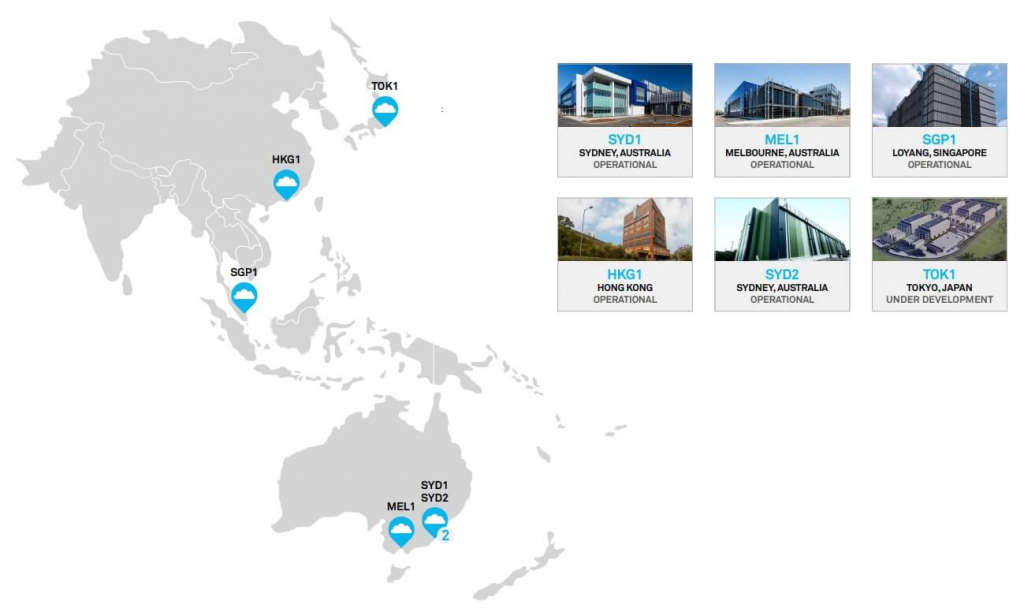 ---
Founder and Chief Executive Officer, Robin Khuda, said: "As the largest independent hyperscale data centre operator in the Asia-Pacific region, we have a responsibility to do everything we can to protect the environments and communities in which we operate.
"Our inaugural sustainability report demonstrates that we are serious about taking accountability and action when it comes to sustainability. This includes choosing a high level of transparency, publishing commitments to reduce our carbon emissions and an actual operating PUE (Power Usage Effectiveness) target."
---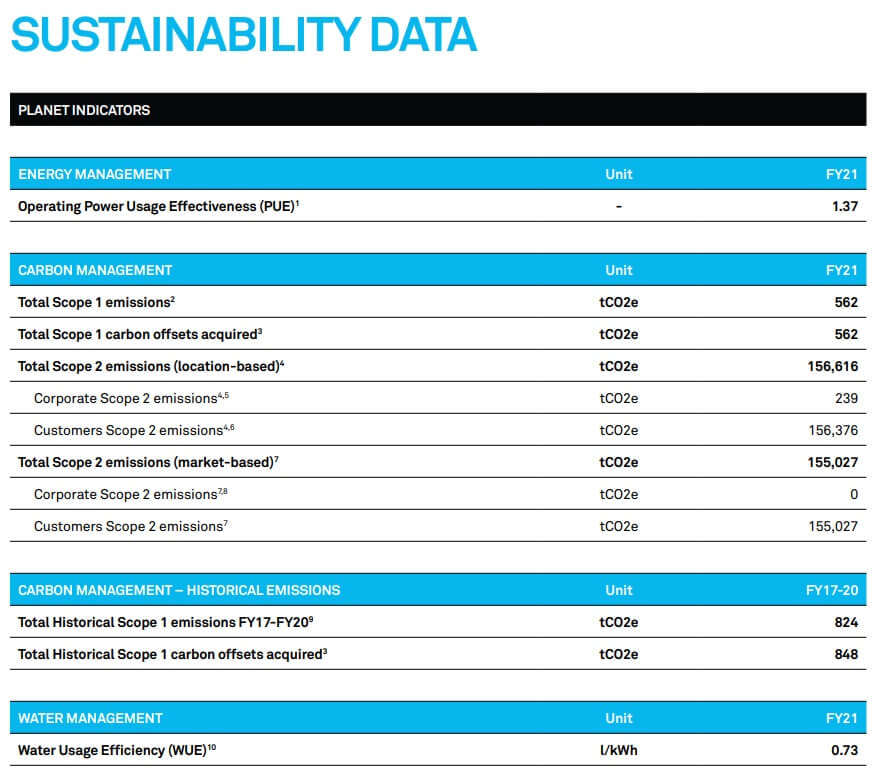 ---
In FY21, AirTrunk achieved carbon neutrality for 100 per cent of its corporate emissions relating to scope 1 (direct) emissions at its SYD1 and MEL1 data centres, and scope 2 (indirect) emissions for electricity consumption at its head offices and SYD1 and MEL1 data centres, excluding electricity consumption where costs are passed through to customers.
---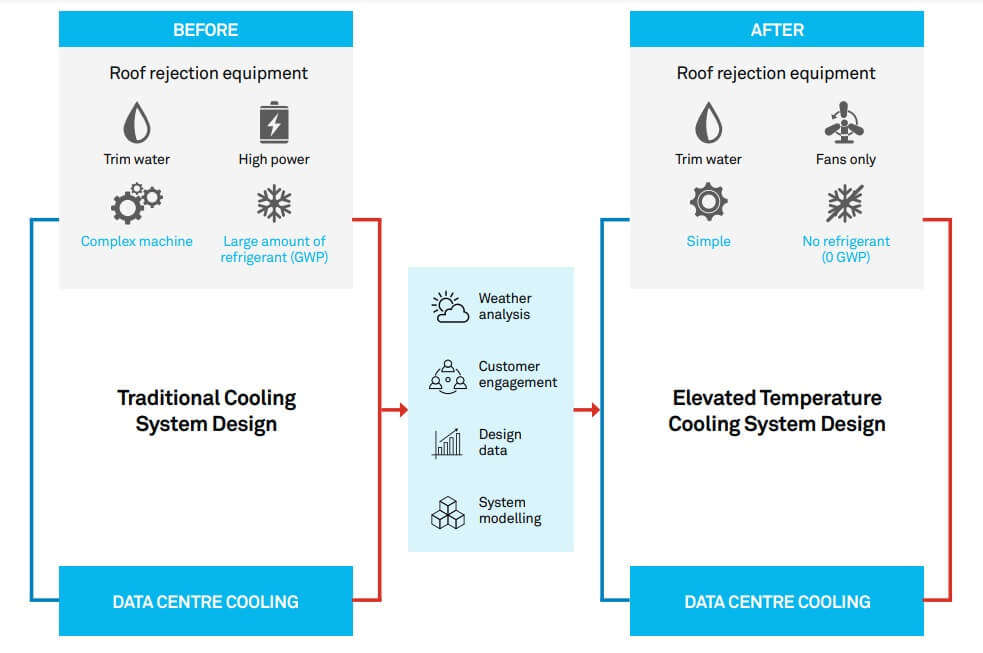 ---
In addition to offsetting its FY21 scope 1 emissions, AirTrunk has offset 100 per cent of its estimated scope 1 emissions since 2017 (when it opened its first data centre in Sydney), using Australian Carbon Credit Units from high quality, meaningful, measurable, and certified Emissions Reduction Fund projects in Australia. As a next step, the company will set its emission reduction targets to align with the Paris Agreement in 2022.
In terms of renewable energy, AirTrunk has committed to work closely with customers to provide renewable energy supply choices at all AirTrunk facilities with the goal of enabling all customers to eliminate their market-based scope 2 emissions through matching with renewable energy supply.
The operator has set the target to reach an annual average operating PUE range of 1.23-1.28 across its stabilised portfolio, with some locations able to achieve 1.14.
---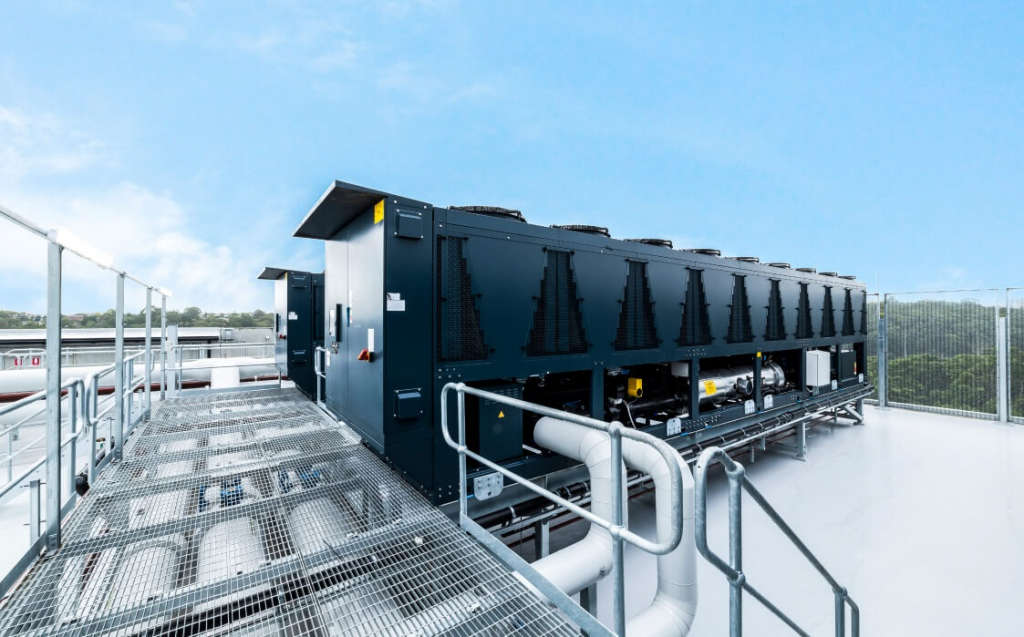 ---
Khuda said: "As internet consumption continues to grow across the region, our bold sustainability commitments guide all aspects of our business, directing our focus to actionable ways we can shape a sustainable data-driven future. We will continue reducing our carbon footprint, increasing resource efficiencies, and enhancing the lives of our people and communities for generations to come."
Founded in 2015, Sydney—headquartered AirTrunk is a private company which in 2020 sold a major stake in the business to a consortium led by Macquarie Asia Infrastructure Fund 2 (MAIF2) and including Public Sector Pension Investment Board (PSP Investments), investing alongside AirTrunk's Founder and CEO Robin Khuda.
MAIF2 is managed by Macquarie Infrastructure and Real Assets, one of the world's leading alternative asset managers and part of the ASX-listed Macquarie Group Limited (ASX:MQG).
Listen to this article
Keywords