Latest
Office has been blessed by a priest in a OHARAI purification ceremony, however, in line with government advice regarding COVID-19, the majority of staff will continue to work remotely.
Founder and Editor, The Tech Capital
August 27, 2021 | 10:27 AM BST
Pan-Asian Pacific hyperscaler data centre operator AirTrunk has opened its Japan headquarters in Shibuya, Tokyo, ahead of cutting the ribbon on what will be one of the largest data centre developments in the country.
The privately held business said the new office will be a central point of collaboration and innovation for the AirTrunk team who work across a broad range of disciplines, including corporate, design, engineering, project management, construction, EHS and operations.
AirTrunk Founder and CEO, Robin Khuda, said: "Today marks a major milestone in the AirTrunk story as we officially open our new corporate office in Japan to accommodate our fast-growing Japan business now and into the future. Our new Japan headquarters in Tokyo demonstrates our commitment to growing in this strategic market as we continue to expand our data centre platform and investment in Japan.
"In the next five years, cloud adoption in Japan is expected to grow by ~12% CAGR*, accelerated by COVID-19 and driven by the rapid enterprise migration from on-premise and traditional data centres to the cloud. Hundreds of megawatts* of enterprise data will need to be migrated to the cloud, enabled by critical digital infrastructure including hyperscale data centres like AirTrunk TOK1."
---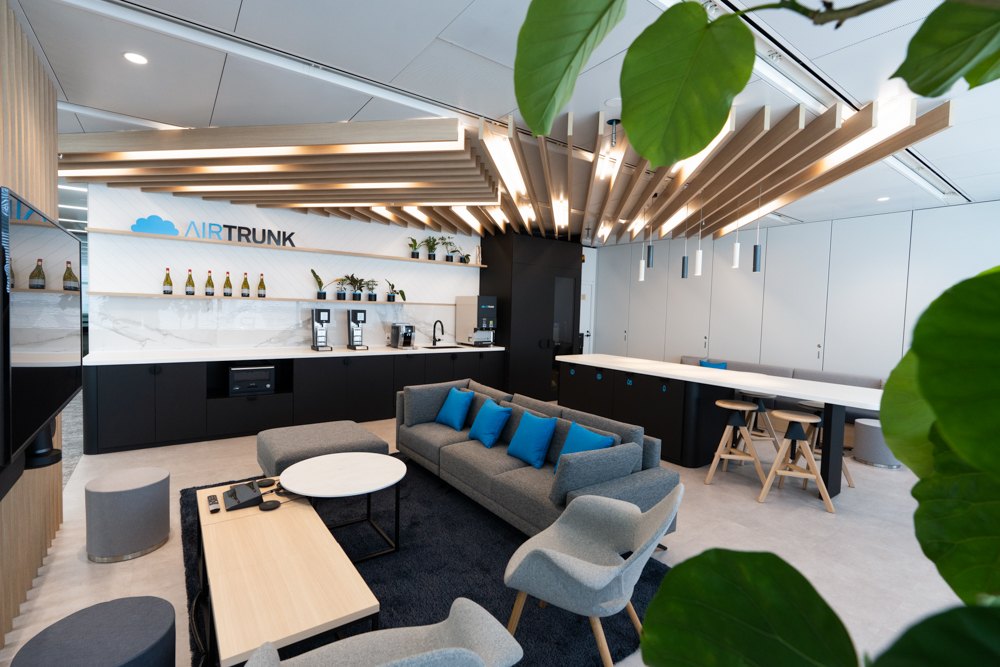 ---
Set to open in late 2021, TOK1 will be the largest data centre in Japan when complete at over 300+ MW of IT load and an industry-low power usage effectiveness of 1.15, delivering significant energy efficiency.
AirTrunk's Head of Japan, Nori Matsushita, who is tasked with leading the company's efforts in the county, said: "A year ago, we announced our plans to build the largest data centre in Japan, TOK1 in Inzai. Over this time, we have continued to build our local team of hyperscale data centre experts who have made huge progress in preparation for the data centre launch later this year. Our team in Japan are working closely with the broader regional team to deliver scalable, fast, flexible and reliable data centre solutions for customers.
"Our Tokyo headquarters are designed to support AirTrunk's dynamic culture. The office includes collaborative working spaces with an open kitchen, café seating, lounges and breakout areas including a pool table. And importantly, there is a strong focus on sustainability as we minimise waste, water, and energy usage."
Earlier this month, the Shibuya HQ was blessed by a priest in a OHARAI purification ceremony to ensure it is ready for the AirTrunk team to move in. Whilst the office is now officially open, in line with government advice regarding COVID-19, the majority of the team will continue to work remotely and transition into the office when it is safe to do so.