Latest
The last flagship transaction of such nature saw affiliates of Blackstone acquire data centre REIT QTS Realty Trust also for $10 billion including debt.
Founder and Editor, The Tech Capital
November 15, 2021 | 11:44 AM GMT
Data centre real estate investment trust (REIT) Cyrus One Inc. (NASDAQ: CONE) could be days away from being acquired by private equity houses in a deal said to be worth around US$10 billion.
The operator is said to have two acquiring parties on the table, one being a joint venture between KKR (NYSE: KKR) and Global Infrastructure Partners, with Brookfield Asset Management Inc (TSE: BAM.A) also competing for the business, according to sources speaking to the WSJ.
An acquisition could be announced within days or weeks, people familiar with the matter said.
Meanwhile, shares of CyrusOne, which went public in 2013, have been assigned an average rating of "Hold" from the fifteen analysts that are covering the firm, according to MarketBeat Ratings.
Eight equities research analysts have rated the stock with a hold rating and six have given a buy rating to the company. The average 12-month price target among analysts that have issued a report on the stock in the last year is $83.23.
Investment bank Morgan Stanley (NYSE: MS) is said to be involved in the potential sales talks working with CyrusOne to help the operator explore its options.
CyrusOne's infrastructure footprint includes more than 50 data centres in North American, European, and South American markets, comprising 4.9 million square feet of colocation space and 933MW of available critical load capacity with 2.1GW of powered shell available for future development.
The potential buyers
Global investment firm KKR is no stranger to the digital infrastructure world, having in May launched Global Technical Realty (GTR) which is currently developing a $1 billion hyperscale data centre campus in the UK and has recently launched a 10.5MW data centre project in Petah Tikva, Israel.
As of June 30, 2021, KKR has $429 billion worth of assets under management across a portfolio of 109 businesses hold by its private equity funds that generate roughly $244 billion in annual revenues.
Established in 2006, Global Infrastructure Partners does not currently own data centre assets or other digital hard real estate infrastructure, however, it owns an extensive global portfolio with brands operating within renewable energy, power generation, midstream energy provision and water management.
The investor's funds currently own 40 portfolio companies which have company annual revenues of circa $34 billion and employ in excess of 58,000 people.
Lastly, Toronto-based Brookfield Asset Management Inc, one of the world's largest alternative asset management companies which invests in distressed securities through Oaktree Capital, is no stranger to data centres, having invested hundreds of millions in the sector with several other billions of dollars committed to the coming years.
Its digital infrastructure portfolio currently includes 54 data centres from brands including Australia's DCI and Brazil's Ascenty (through a partnership with REIT Digital Realty (NYSE: DLR) in 2019), as well as 21,500Km of fibre optic cable routes and 155,100 operational telecom towers and active rooftop sites.
The firm has approximately $650 billion in assets under management and has carried over more than 2,000 investments globally.
An acquisition of CyrusOne by the above parties would continue the private equity trend consolidating data centre portfolios across the globe.
The last flagship transaction of such nature saw affiliates of Blackstone Infrastructure Partners, Blackstone Real Estate Income Trust, Inc. and Blackstone Property Partners, acquire data centre REIT QTS Realty Trust (NYSE: QTS) for $10 billion including debt.
Teaching the next generation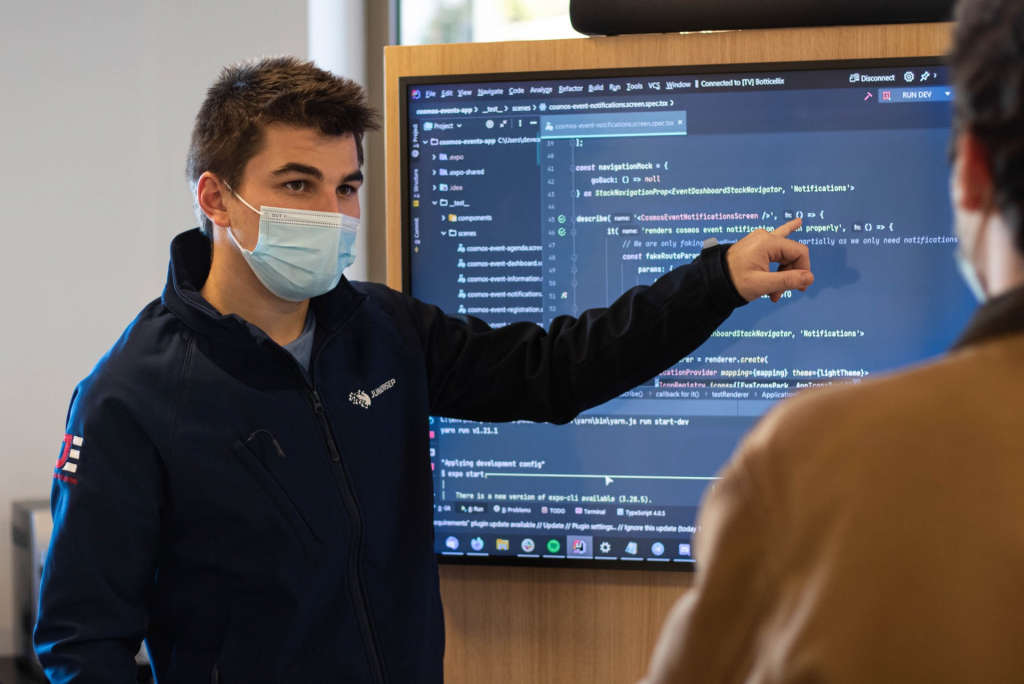 In other news, CyrusOne has partnered with University Technical College Heathrow (UTC Heathrow) and techUK to create the first Data Center UTC in the UK, as part of the recently launched Digital Futures Program.
In a bid to help address the data centre industry's long-term skills gap, UTC Heathrow has agreed to redesign their existing curriculum to allow students to gain the essential knowledge and skills needed to thrive in technical careers within the data centre sector and add it as a new career path option, with CyrusOne confirmed as a partner to help to define the syllabus.
The collaboration will also see CyrusOne, among other industry partners, deliver content, teach, provide work experience placements and apprenticeship training.
Steve Hayward, Senior Director, European Operations at CyrusOne, said: "The data centre industry is experiencing a critical skills shortage and initiatives like this are imperative to securing the future of this sector.
"The time is now for organisations to get creative on ways to both maintain their current workforce and help grow their talent pool for the future."
The annual Digital Futures Program intake is limited to 100 students at age 14, and 150 students studying the Level 3 engineering curriculum.
Andrew Stevens, President and CEO of CNet Training, who helped create and develop the Digital Futures Program alongside UTC Heathrow, added: "The skills gap is not getting any easier for the digital infrastructure industry. We all need to work together and do it in a way that will make a real difference at a time when young people need inspiration, support, and the opportunity to secure a career with huge opportunities.
"This is a problem that the industry can only tackle head-on by working collectively; we need to showcase the amazing career opportunities within the data centre sector and help young people to prepare for and access them."
Emma Fryer, Associate Director at TechUK, said: "I am absolutely delighted that data centre operators, many of whom are competitors, are pulling together as a team to define and deliver a meaningful long-term benefit for the sector – a pipeline of young talent with the skills we need."
Listen to this article
Keywords