Latest
Operator's digital infrastructure footprint consist today of over 60 data centres and 20 interconnection hubs in 29 markets across the US, the UK and France.
Founder and Editor, The Tech Capital
September 22, 2021 | 5:22 AM BST
US colocation operator DataBank has opened data halls number four and five in its SLC5 data centre, located at the company's 23-acre Granite Point North campus complex in Bluffdale, Utah.
The announcement comes on the heels of the company's recently announced opening of data hall three at the same location.
These are the fourth and fifth of five data halls at the DataBank's SLC5 facility, each providing 10,000 square feet of raised floor and 2 MW of UPS.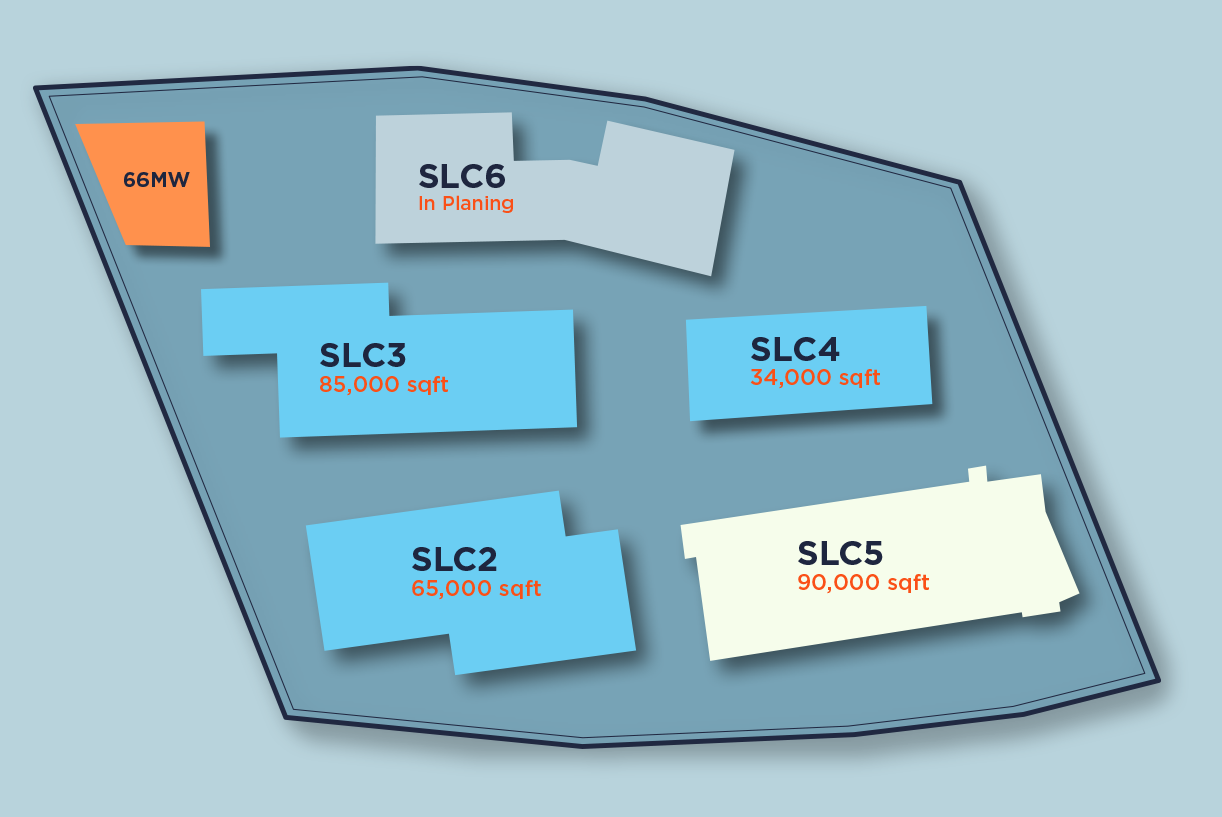 The opening of these remaining data halls brings SLC5's total to 50,000 square feet of raised flooring and 10 MW of critical IT load.
Like the rest of the facilities on the Granite Point campus, SLC5 offers network connectivity to over a
Raul K. Martynek, DataBank's CEO, said: "The completion of the five data halls is reflective of the regional embrace of technology and of unrelenting customer demand for colocation, connectivity and cloud services.
"All of this solidifies Salt Lake City's status as a prime location for enterprise-class data centres. With all five data halls at SLC5 open and expected to fill quickly, we've already broken ground on SLC6, our next facility on the Granite Point campus."
DataBank has been on an expansion spree during the summer having also begun construction of another data centre, SLC6, also in Bluffdale.
Additionally, the company has purchased an existing facility in Centennial CO which will become the future home of DEN5 – DataBank's 5th Denver data centre. The 108,000 square foot building will ultimately provide 75,000 square feet of raised flooring and 15 MW of UPS power designed to accommodate high-density computing, enterprise and hyperscale workloads.
Over in Plano, Texas, the provider announced the expansion of its Dallas Fort Worth Data Center, DFW3. As part of the expansion, DFW3 has opened Data Hall 3 bringing an additional 12,000 square feet of raised flooring and an additional 1.5MW of power online.
Danny Allen, vice president of engineering at DataBank, said: "DataBank continues to meet its commitments to current and potential customers who need reliable, first-class IT infrastructure to handle colocation, connectivity and cloud services."
Listen to this article
Keywords