Latest
The index is comprised of the common stock of 40 US and foreign exchange-listed companies that earn a majority of their revenues from digital infrastructure assets.
Founder and Editor, The Tech Capital
October 29, 2021 | 12:30 AM BST
Investment adviser Roundhill Investments has launched the Roundhill IO Digital Infrastructure ETF (BYTE ETF) (NYSE: BYTE) designed to provide investors with exposure to the potential growth opportunities of the digital infrastructure sector.
The service helps with tracking, before fees and expenses, the performance of the IO Digital Infrastructure Index (BYTE Index).
The Index is managed by IO Digital Index Partners, a newly formed indexing and research firm led by investors and repeat founders of leading private investment firms.
---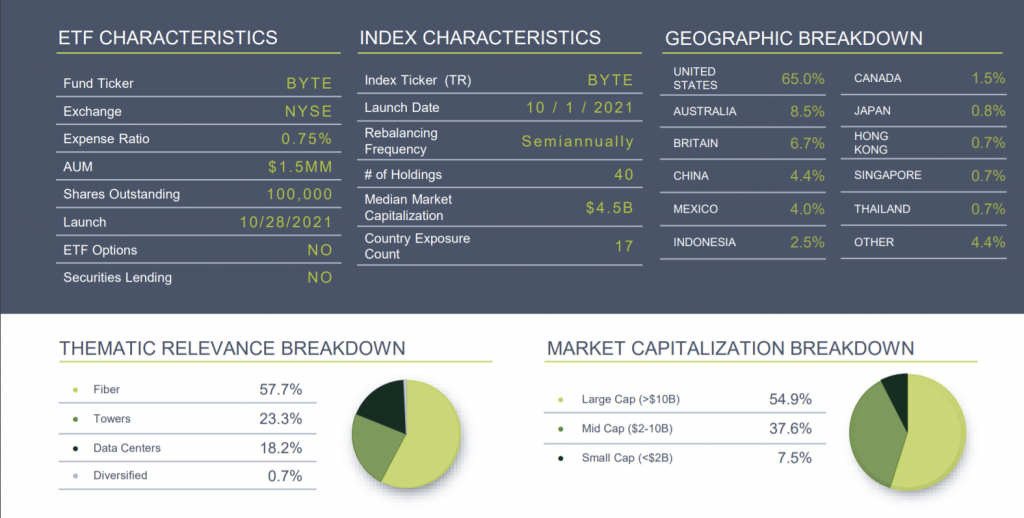 ---
BYTE ETF holdings include mobile tower companies, like American Tower (5.8% weight) and Crown Castle, broadband providers, such as Altice USA (5.3% weight) and Charter Communications, and data centre companies, of the likes of Equinix (2.7% weight) and Digital Realty.
Non-U.S. digital infrastructure businesses included in the index are Liberty Global in Europe and Megacable Holdings in Mexico.
---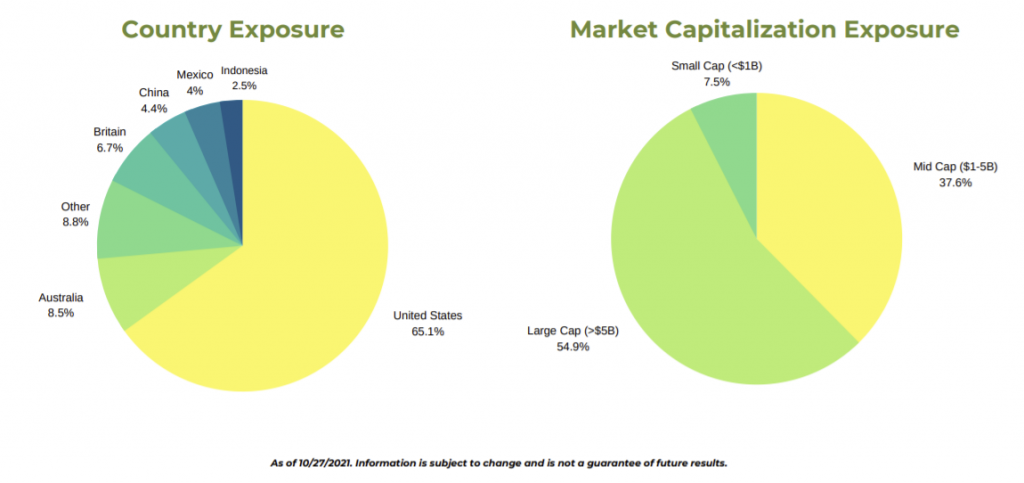 ---
Overall, the exchange-traded fund (ETF) I currently split into 57.8% fibre assets, 23.3% towers, 18.2% data centres, and .7% covering other smaller and diversified parts of the digital infrastructure spectrum.
Will Hershey, CEO and co-founder at Roundhill Investments, said: "We believe digital infrastructure is the backbone underpinning the growth of the consumer internet globally. Whether you're playing Roblox, hosting a conference call on Zoom, or trading cryptocurrency, you are relying on the physical infrastructure assets that enable high-speed data transmission.
"With BYTE, we are seeking to provide retail and institutional investors a vehicle to invest in the potential growth of the internet, while offering the potential for the stability and cash flow profile of hard assets."
---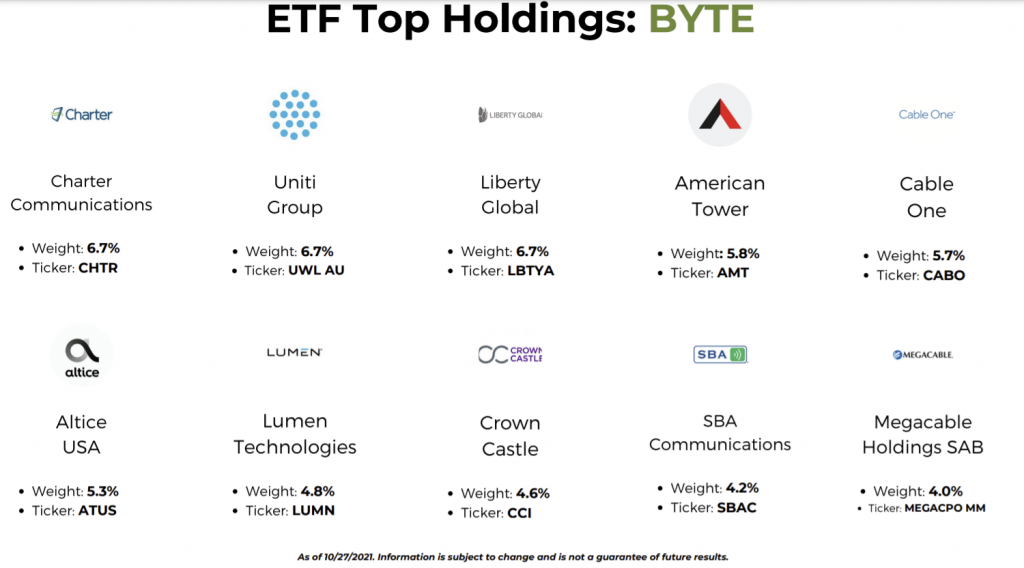 ---
Digital Infrastructure economy snapshot
Digital infrastructure is comprised of the high-tech physical assets that support the efficient storage and transmission of data, powering the internet.
These assets may include fixed-line, high-speed data transmission technology and hardware (such as fibre optic cable and certain "last-mile" technologies that bring data to and from the end-user); data centres; mobile towers and related infrastructure; and other long-lived physical infrastructure assets.
Grand View Research estimates that the global cloud computing market generated $275 billion of revenue in 2020 and expects it to grow 18% per year to over $1 trillion by 2028.
---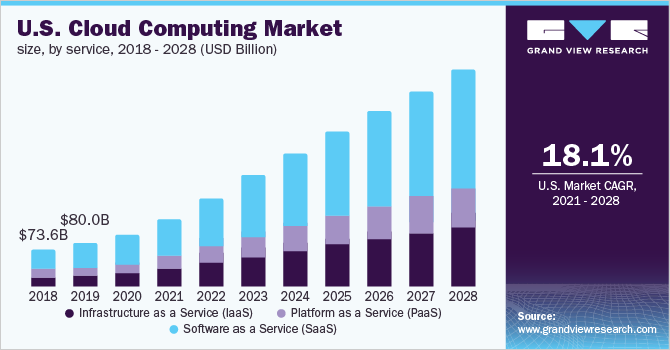 ---
Digital infrastructure growth is largely agnostic to what use cases are adopted, as long as those use cases require fast, ubiquitous access to data. Cloud, SaaS, online gaming, social media, remote work, streaming, AR/VR, and artificial intelligence are just a few of the technologies that are built on top of digital infrastructure.
According to Cisco's Annual Internet Report, by 2023 there will be more than 13 billion mobile devices in the world, of which 1.4 billion will be 5G capable, accounting for more than 10% of the world's mobile devices and connections.
The performance demands of 5G require substantial ongoing investment in all forms of digital infrastructure while, at the same time, unlocking new internet use cases that themselves will require ongoing digital infrastructure investment.
According to ITU Telecom Development Bureau, as of 2019, across the world, over 3 billion people still do not have internet access at home. Among the 4.5 billion that do, speed, reliability, and affordability remain significant challenges. Enormous ongoing global investment in digital infrastructure is required to improve and expand coverage.
Listen to this article
Keywords