Exclusive
Latest
C-suite role comes with the responsibility of overseeing the next phase of the company's growth in an economical and environmentally responsible way.
Founder and Editor, The Tech Capital
November 16, 2021 | 7:00 AM GMT
Goldacre Noé Group's managing director Matthew Harris has left the business to join operator Kao Data as its chief financial officer (CFO).
Goldacre is a family office investment house and one of Kao Data's current investors, alongside global investor Legal & General, and New Zealand infrastructure investor Infratil (NZX: IFT; ASX: IFT).
Harris joins Kao having overseen the financial evolution of the business from inception.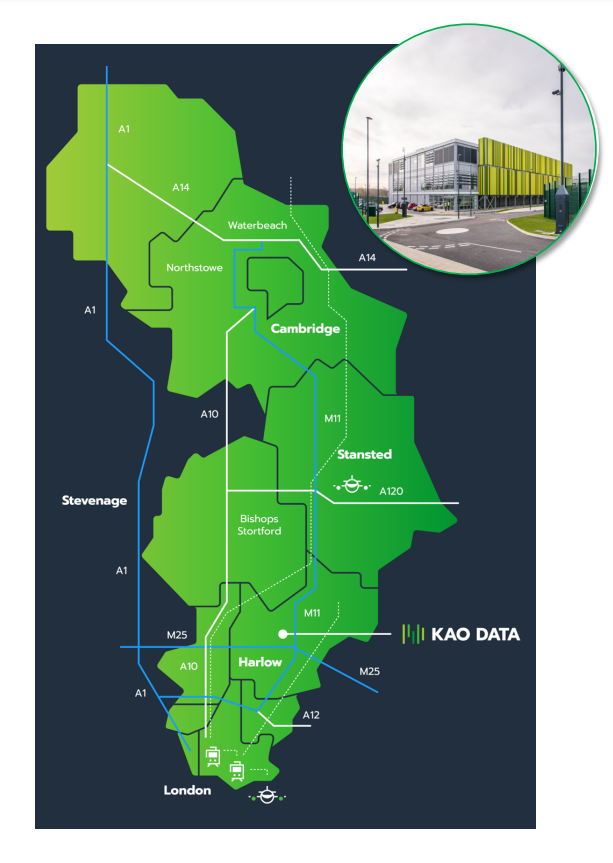 During his time with Goldacre, he played a crucial role in securing investment into Kao Data from Legal & General Capital in 2019, and overseeing the investment of up to £130 million (US$180 million) from Infratil.
Harris' appointment comes at a point when Kao Data is making the leap from a single-site campus to a 55MW multi-site operator, having recently acquired two new data centres with a long-term anchor lease from a large financial services business in the UK.
As CFO, Harris will work directly alongside CEO Lee Myall, CTO Gérard Thibault, COO Paul Finch and Vice President, Spencer Lamb, to help spearhead the next phase of the company's growth, engaging with new and existing customers within the financial services, life sciences, enterprise, and cloud sectors.
Before his roles at Kao Data and Goldacre Ventures, Harris held positions at Amino Technologies PLC, Harkness Screens, Man Investments and the National Audit Office.
Commenting on his appointment, Harris said: "Having been firmly engaged with the company's vision and its growth strategy from inception, I am delighted to have joined Kao Data formally, as its CFO.
"Kao Data is truly on the cutting-edge of tech, working with some of the industry's foremost thought leaders and engineers to push the boundaries of design and innovation. Our facilities have been engineered to support the UK government's National AI Strategy and have created a blueprint for the future of high-performance data centres."
Kao Data was founded in 2014 and has built a hyperscale data centre campus in Harlow 20 miles north of central London.
When fully completed the 15-acre, +£230 million ($313.6 million) campus will support an ITE load of over 40MW, across 150,000sq ft of technical space powered by 100% renewable energy.
Earlier this year, American multinational NVIDIA (NASDAQ: NVDA), announced it was doubling the sum originally invested in its Cambridge-1 supercomputer, which is hosted at the Kao Data campus, to $100 million.
Last July, the company made headlines for becoming the UK's s first data centre to transition all backup generators to HVO (hydrotreated vegetable oil) fuel.
HVO is a second-generation, advanced renewable diesel alternative. Synthesised from vegetable oils using a specialist hydrotreatment process, HVO has been designed to combat the performance inadequacies of earlier biofuels. It offers improved burning efficiency, delivering the same level of resilience as traditional fossil fuels.
Listen to this article
Keywords