Latest
Renewable energy fuelled site joins a network of 17 global hyperscale centres supporting the company's services used by nearly three billion people.
Founder and Editor, The Tech Capital
July 15, 2021 | 4:07 PM BST
Facebook (NASDAQ: FB) has opened the doors of its Eagle Mountain Data Center in Utah to support its operations and services as the company continues to grow its user base.
The first phase will be followed by further development at the campus which is expected to reach 2.4 million sq ft at full build, supporting more than 200 jobs, in an investment projected to top US$1 billion.
With 2.85 billion users worldwide as of the end of March and a reported $26 billion in revenues Q1 2021, Facebook's expansion in Utah joins the company's portfolio of 13 other hyperscale facilities in the US alone and for others in outside its borders.
Powered 100% by renewable energy, the campus is designed to accommodate five buildings and it has been conceptualised to use 80% less water than the average data centre, the company said.
Governor of Utah, Spencer Cox, said "We are thrilled to have Facebook in Utah. We think Eagle Mountain is a pretty special place, and we are glad Facebook agrees and decided to build a data centre here."
Lear more about the new Facebook Eagle Mountain Data Center. Source: Facebook
Facebook officials added they have also worked towards establishing partnerships with the local communities around the campus to help support development and boost digital skills.
In a statement, the company explained: "Facebook is committed to creating a positive impact in the communities that we are a part of, and since announcing the Eagle Mountain Data Center in 2018, we have worked hard to be good neighbours.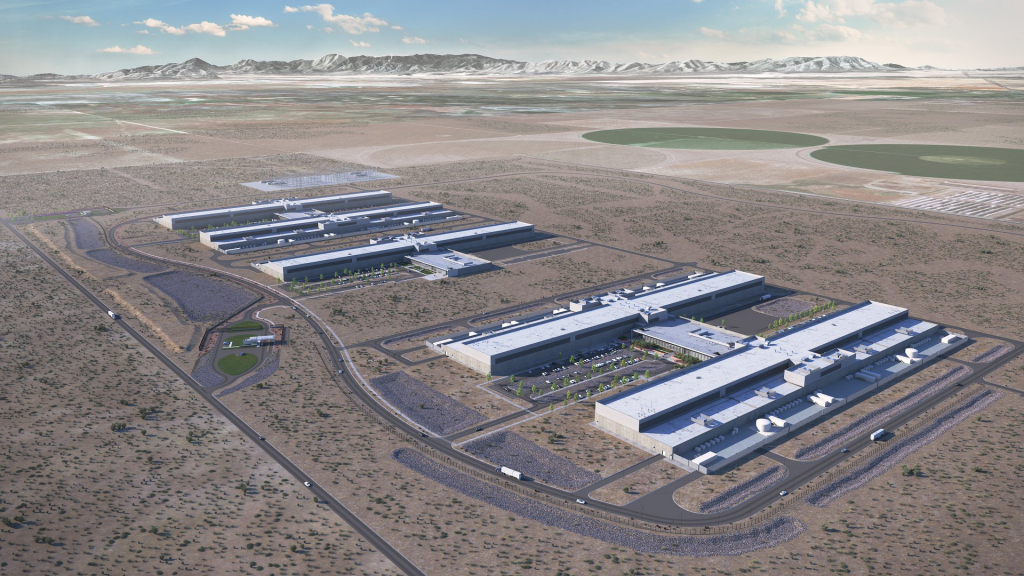 "We are investing in the long-term vitality of Eagle Mountain and its residents by partnering with the local community and supporting organisations and initiatives that help connect the community and increase digital skills.
"Overall, we have provided approximately $2 million in community support since breaking ground in 2018, including nearly $1 million to local schools, small businesses and non-profit organisations as part of our COVID-19 relief efforts."
Elsewhere in Utah, Facebook is working with Rocky Mountain Power to bring over 800MW of new solar energy to the grid.
These nine renewable energy projects underway will support more than 1,400 construction jobs and over $260 million in local investment to Utah, including Iron, Tooele and Carbon counties.
Listen to this article
Keywords