Latest
Deal completion is conditional upon certain regulatory approvals and is expected in the middle of 2022.
Founder and Editor, The Tech Capital
November 19, 2021 | 2:00 AM GMT
3i Infrastructure plc (LON: 3IN), a wholly-owned subsidiary of 3i Group plc, has agreed to invest c.US$512 million to acquire a 100% stake in Global Cloud Xchange (GCX).
Founded in 2014, GCX is a global data communications service provider and owns one of the world's largest private subsea fibre optic networks.
The sale was agreed by an investor consortium including Värde Partners, Bardin Hill Investment Partners LP and Portsea Asset Management
The Bermuda-headquartered operator provides high-bandwidth connectivity to a range of blue-chip customers including hyperscalers, telecommunications operators, new media providers and enterprises. Its 66,000km of cables span 46 countries from North America to Asia.
3i Infrastructure is partnering with GCX's management team to invest in a platform in the sector, with the ambition to increase the utilised capacity on GCX's existing routes as well as to add new routes and customers.
Shares of 3i Infrastructure have shoot up 1.92% on the back of the acquisition announcement. The company closed Thursday's trading on £344.5 ($465.14) per share and a market capitalisation of £3.07 billion ($4.15 billion).
Richard Laing, Chair of 3i Infrastructure, said: "GCX provides an essential service to its customers and operates in an industry with high barriers to entry. GCX is a great addition to the company's portfolio, in a sector we have been keen to invest further into, and will provide an attractive yield to 3i Infrastructure."
---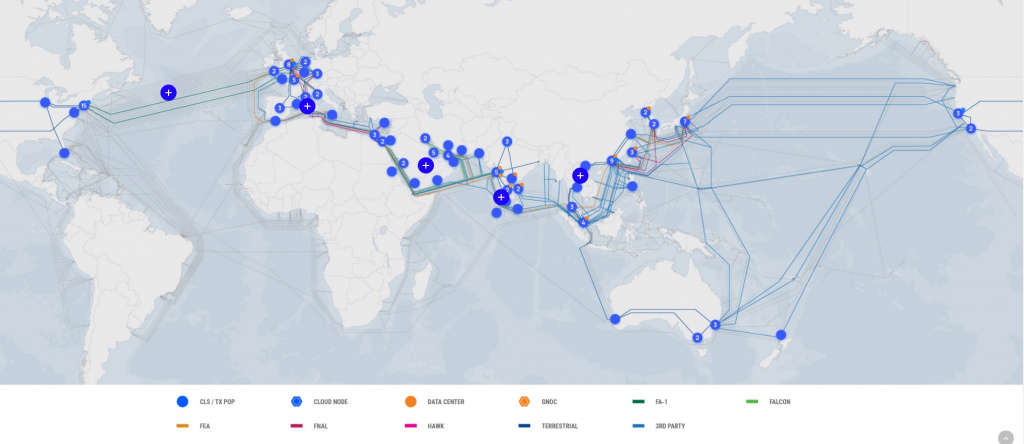 ---
Phil White, Managing Partner and Head of Infrastructure, 3i Investments plc, Investment Manager of the company, added: "GCX is one of the most comprehensive subsea cable networks globally, with a unique network on strategically important routes. We are delighted to be backing Carl Grivner and his experienced management team to continue GCX's growth."
Also commenting, Carl Grivner, CEO GCX, said: "We are very excited to have 3i Infrastructure's backing. We will benefit from the team's experience of investing in telecommunications infrastructure as well as their international network and experience of supporting companies to grow. We look forward to partnering with 3i Infrastructure to accelerate our growth and strengthen our platform."
I3 Infrastructure has recently reported its six months to 30 September 2021 financial results with revenues topping £250 million representing a 10.6% return on opening NAV (September 2020: £84 million, 3.8%).
The company has carried several digital infrastructure acquisitions this year, including a 60% stake in DNS:NET for £157 million. DNS:NET is an independent telecommunications provider in Germany.
Sandeep Chandak, Managing Director at Värde Partners, said: "GCX's successful restructuring, led by Värde in 2019, reflected our belief in GCX asset's long-term value and the underlying strength of the business. As the company's largest shareholder, we have worked closely with Bardin Hill, Portsea and other stakeholders to unlock the potential of the business by enhancing its operating model and capitalizing on the critical role GCX plays connecting markets across the world."
Pratik Desai, Partner at Bardin Hill Investment Partners LP, added: "We invested in GCX because we recognized the tremendous potential of the business over the long-term and our ability to help reposition the company to realize that potential. We are pleased with the positive momentum of the business over the past two years, during which time we worked collaboratively with Värde and Portsea to instill a best-in-class, experienced management team, improve operational efficiencies and ensure GCX was best positioned for continued success.
"We are confident in 3i Infrastructure's ability to lead GCX through its next chapter and look forward to watching the company continue to grow its leadership position in the global data communication sector for years to come."
Listen to this article
Keywords