Latest
Analysts say Australia's data centre colocation market continues to push forward and the activity over the last 12 months has been eye-opening.
Founder and Editor, The Tech Capital
November 11, 2021 | 1:40 PM GMT
Hosting provider Canberra Data Centres (CDC) is currently deploying AU$1 billion (US$730 million) in capital to construct its data centre footprint across Australia and New Zealand.
The investment covers deployments in Canberra, Sydney and Auckland (New Zealand).
Now the company has also announced the development of a new building in Melbourne, Victoria, which will account with 150MW of IT load and be in addition to the mentioned capital expenditure.
No further details on the campus have been shared at this stage.
Greg Boorer, founder and CEO of CDC, said: "Since its inception [in 2007] as a clean and green data centre business, CDC's market-leading position has been based on meeting client needs as they arise. This new announcement of entering the market in Melbourne will see CDC add an additional 150MW of capacity to the existing development pipeline.
"In a market where announcements about data centre capacity investments are now commonplace, but where projects rarely progress to anywhere near the stated capacity, CDC is distinguishing itself with over one billion dollars of construction underway today, to reach 268MW of operating capacity."
Once fully built, the facilities in Canberra, Sydney, Melbourne, and Auckland, will contribute a total of 700MW to CDC's portfolio across seven campuses containing 13 data centres by 2023.
Infratil acquired a 48.2% stake in CDC in September 2016 for A$386 million (NZ$412 million) which gave CDC an enterprise value, including debt, of A$1,075 million at the time.
---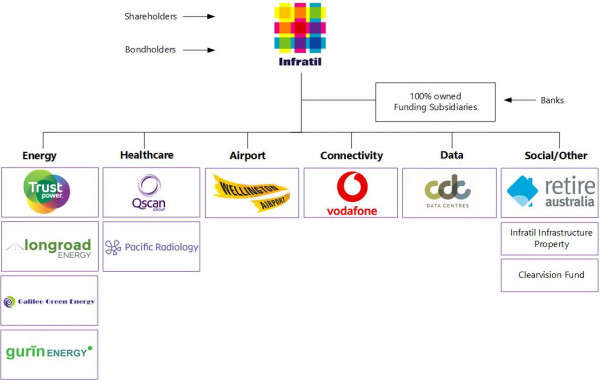 ---
At the same time, the Commonwealth Superannuation Corporation (CSC) acquired a further 48% for the same price.
Both Infratil and CSC are managed by infrastructure manager Morrison & Co.
In January 2020, Australia's A$168bn (€103 billion) sovereign wealth fund Future Fund acquired a 24.1% stake in CDC from its owners and private shareholders for an undisclosed amount which is estimated to have reached at least A$250 million.
Other investors in the business include Quadrant Private Equity.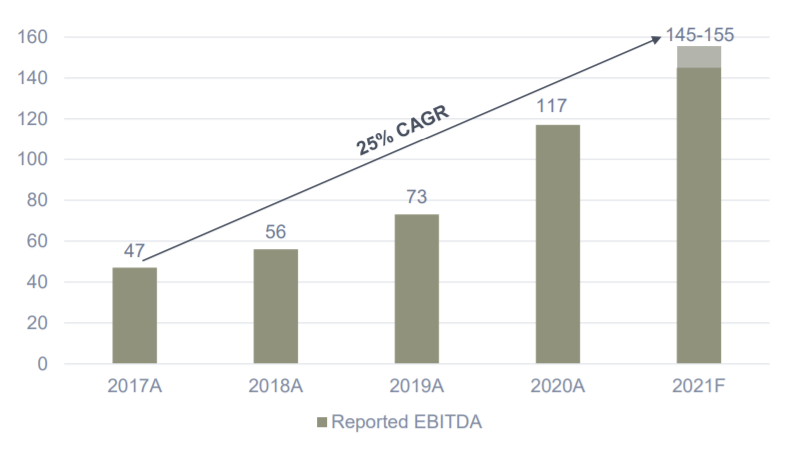 CDC forecasts its EBITDA to reach between 145 and 155 points for the full year of 2021, up from 117 in 2020, 73 in 2019, 56 in 2018 and 47 in 2017.
The company said it has also secured long term contracts with more contracted for FY2022 and beyond.
In its presentation for Infratil's Investor Day 2021, CDC's Boorer said: "FY22 will be one of investment and delivery in preparation for the next stage of revenue growth."
According to analysts, Australia's data centre colocation market continues to push forward and the activity over the last 12 months has been eye-opening.
This is a market on the cusp of an aggressive growth wave fuelled by hyperscale cloud, said market think tank Structure Research.
The Sydney market, for example, is currently home to 51 unique colocation data centres with estimated total inventory in 2021 of 438MW. The market is projected to generate US$1.054b in 2021, with a five-year CAGR of 17%.
---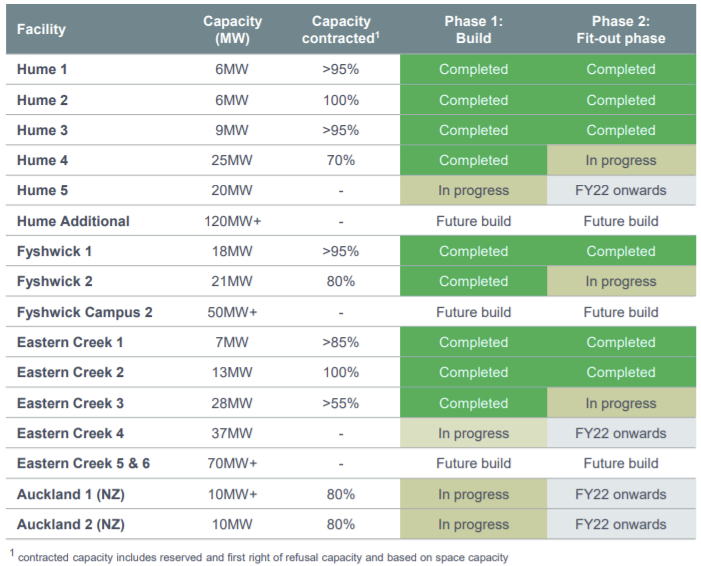 ---
Elsewhere, Melbourne tracks behind Sydney with 30 unique colocation data centres and is projected to generate US$489 million in 2021 with a five-year CAGR of 17.6%.
Melbourne's total inventory in 2021 is estimated at 174MW. For both Sydney and Melbourne, the hyperscale part of the market is growing about double the rate of the retail segment on a five-year CAGR basis.
Structure's head of research Jabez Tan said: "Despite the fact Australia is considered a mature data centre market, hyperscale demand is still in its early stages. The next wave will see builds move into the triple-digit MW range in both Sydney and Melbourne. It is easy to worry about oversupply, but this view is presumptive and does not square with the facts on the ground.
"Australia, like other hyperscale markets, will go through build and expansion phases, followed by periods of digestion and absorption. That is exactly what is happening here. Australia is set to build out its next wave of capacity and things will slow as all the MWs get consumed. After that, the cycle will repeat itself. But a glut or oversupply situation will simply not emerge."
Australian analyst firm Telsyte forecasts the nation's cloud infrastructure market value will top $3 billion by 2025.
Listen to this article
Keywords