Latest
Mantra Data Centers signs MoUs with Indian State Governments of Maharashtra, Tamil Nadu and Karnataka for development of Data Centers in Mumbai, Chennai and Bangalore.
Web Develoepr, Signalfire Internet Services Ltd
August 03, 2021 | 10:29 AM BST
[SPONSORED] Mumbai, India, August 23rd, 2021 – Mantra Data Centers ("MDC"), an independent data center platform and wholesale colocation provider has announced significant investment plans across India.
MDC will design, build and operate state-of-the-art Data Center facilities with an initial IT load of 20MW in each of the key data hubs: Mumbai, NCR (Delhi), Chennai, Bangalore, Hyderabad and Kolkata.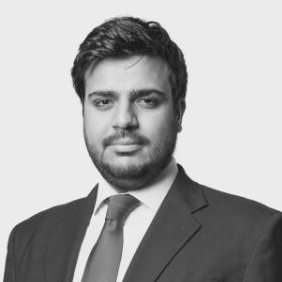 The total addressable Indian Data Center market is estimated to surpass US$8.5 Billion by 2023 with an increasing share of third party DCs (from ~45% in FY18 to ~62% in FY23).
Global investment in Data Centers announced in the first half of 2021 has escalated to approximately $100 Billion with India benefiting as the largest single market outside the USA, in a report by Headwind Consultants.
"MDC is very well positioned for success in this growing market, with a strong management team, green sourced energy, 1st in class stakeholders, on-time delivery and the right locations to create a network of Tier III & IV Data Centers across India," commented Mr Jaan M. Chainani, Co-Founder & Managing Director. "Our aim is to help our customers grow seamlessly in the midst of the digitalization of India."
With a population of over 1.3 Billion, India's digital growth has been fuelled by digitisation programmes by the Government, internet penetration, increased adoption of cloud, IoT, growing use cases for Augmented / Virtual Reality and Artificial Intelligence and the roll out of 5G.
The Data Residency Bill is expected to impact E-Commerce, Social Media & BFSI companies as data will need to be stored locally, spurring further Data Center Investments into India.
About Mantra Data Centers
Mantra Data Centers offers Wholesale Tailor-Made Colocation Services focused on the Indian market. Mantra Data Centers offer physical infrastructure to be Tier III & IV certified powered by green energy, delivering reliability, security, modularity and designed for faster deployment and cost efficiency to meet immediate needs and also permitting future scalability.
+++++++++++++++++++++++++++++++++++++++++++++++++++++++++++++++++++++
Source: Mantra Data Centers Private Limited
Contact: info@mantradatacenters.com
Listen to this article
Keywords