Latest
Both providers plan dozens of openings for 2022 after record breaking 2021 saw new regions opened on nearly all continents.
Founder and Editor, The Tech Capital
November 09, 2021 | 5:00 AM GMT
Two of the world's largest public cloud operators have ramped up their investments on each side of the Atlantic Ocean as demand booms across the enterprise and start-up layers.
Firstly, Oracle (NYSE: ORCL) has opened its first cloud region in France to support the increasing cloud computing demands of private and public sector organisations.
The Oracle Cloud Marseille Region, in the south of the country, will provide customers and partners access to all Oracle Cloud services.
Oracle's cloud is now available in 32 regions worldwide with plans to have at least 44 cloud regions by the end of 2022, including a second cloud region in France.
Karine Picard, general manager, Oracle France, said: "It is crucial for performance and security that we offer private and public sector organisations the ability to have cloud infrastructure located in France to manage their most critical data and applications.
"We currently see triple digital growth in our cloud business that reflects our customers desire to rapidly digitise their operations so they can better serve their customers."
Within the European Union, Oracle operates data centres in Frankfurt and Amsterdam, with Milan and Stockholm due to open later this year, and Spain opening in 2022.
---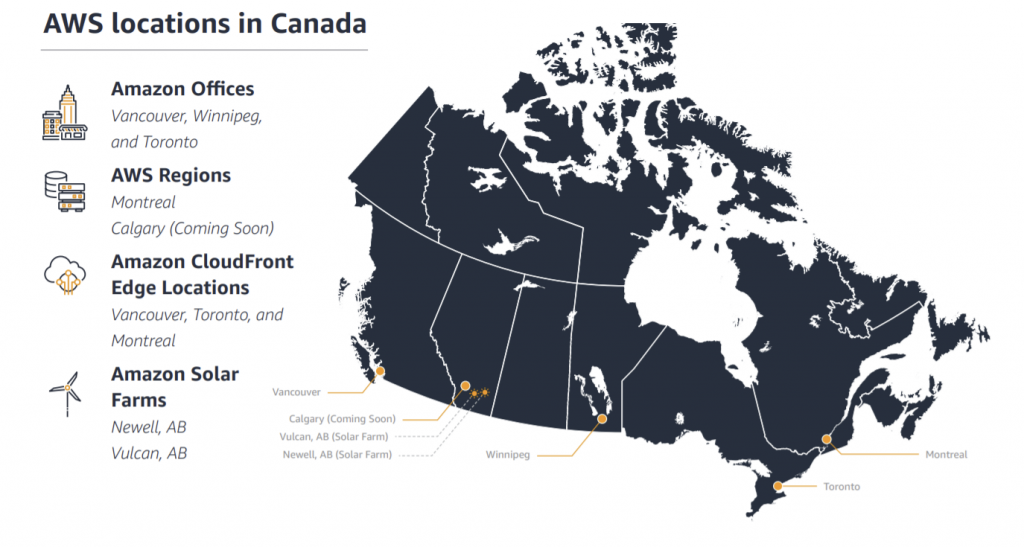 ---
Elsewhere, in North America, Amazon's (NASDAQ: AMZN) AWS has announced plans to open an infrastructure Region in Alberta, Canada, in late 2023/early 2024.
The AWS Canada West (Calgary) Region will consist of three Availability Zones (AZs) at launch and join the existing AWS Canada (Central) Region in Montreal, which also consists of three Availability Zones.
The company said the two Canadian cloud regions will create more than 5,000 new jobs with an estimated investment of over $17 billion (CA$21 billion) in the local economies by 2037.
Both infrastructure Regions will add an estimated $31.6 billion (CA$39 billion) to Canada's GDP over the same time period.
Prasad Kalyanaraman, Vice President of Infrastructure Services at AWS, said: "Our infrastructure in Canada has allowed customers to transform the way businesses, educational institutions, and government agencies serve their stakeholders.
"With another AWS Region in Canada, customers will see even lower latency for emerging solutions like 5G-enabled applications and machine learning at the edge, and it will strengthen their ability to architect their regional infrastructure for even greater fault tolerance, resiliency, and availability."
---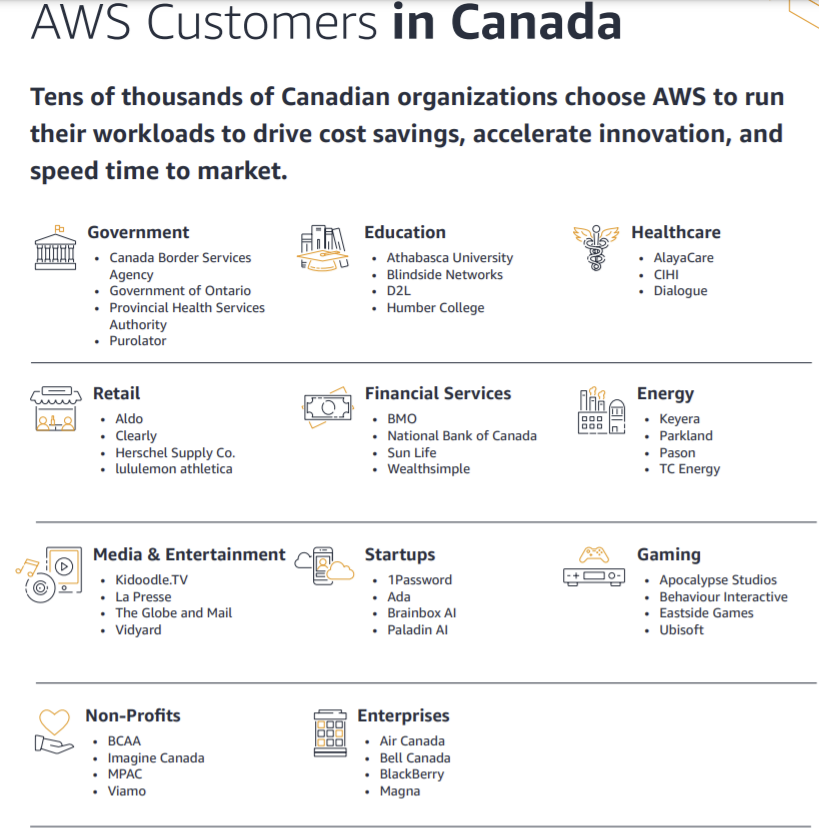 ---
AWS is also currently investing in two renewable energy projects in Canada, both in Alberta including an 80 MW solar farm (announced in April 2021) and a 375 MW solar farm (announced in June 2021).
Together, these projects will contribute more than one million MWh to the power grid when they come online in 2022.
Alberta Premier Jason Kenney, added: "This major investment from AWS again demonstrates that Alberta is establishing itself as a dominant player in digital technology and innovation. This multibillion-dollar data centre project in our province underscores the work being done by Invest Alberta to create jobs and diversify the economy.
"I look forward to working with AWS on this project and seeing how it will strengthen Alberta's information technology and communication sector."
Globally, AWS has 81 Availability Zones across 25 geographic regions, with plans to launch 27 more Availability Zones and nine more AWS Regions in Australia, Canada, India, Indonesia, Israel, New Zealand, Spain, Switzerland, and the United Arab Emirates.
Listen to this article
Keywords