Latest
Three of the world largest public cloud operators have announced several new developments that are set to grow and transform their infrastructure footprints.
Founder and Editor, The Tech Capital
October 28, 2021 | 3:00 AM BST
In the first half of 2021, total spend on hardware and software used to build cloud infrastructure was over US$70 billion, with public cloud spending now being substantially bigger than private cloud.
According to Synergy Research, infrastructure investments by cloud service providers helped them to generate over $150 billion in revenues from cloud infrastructure services (IaaS, PaaS, hosted private cloud services) and enterprise SaaS.
In addition to these enterprise services, their cloud infrastructure also supports internet services such as search, social networking, email, e-commerce, gaming and mobile apps.
Those cloud providers need somewhere to house their infrastructure, so their substantial spending on data centre leasing, colocation services and data centre construction also continued to grow.
And proving this trend are the recent announcements from AWS (NASDAQ: AMZN), Microsoft (NASDAQ: MSFT) and Google (NASDAQ: GOOGL), which we list below.
---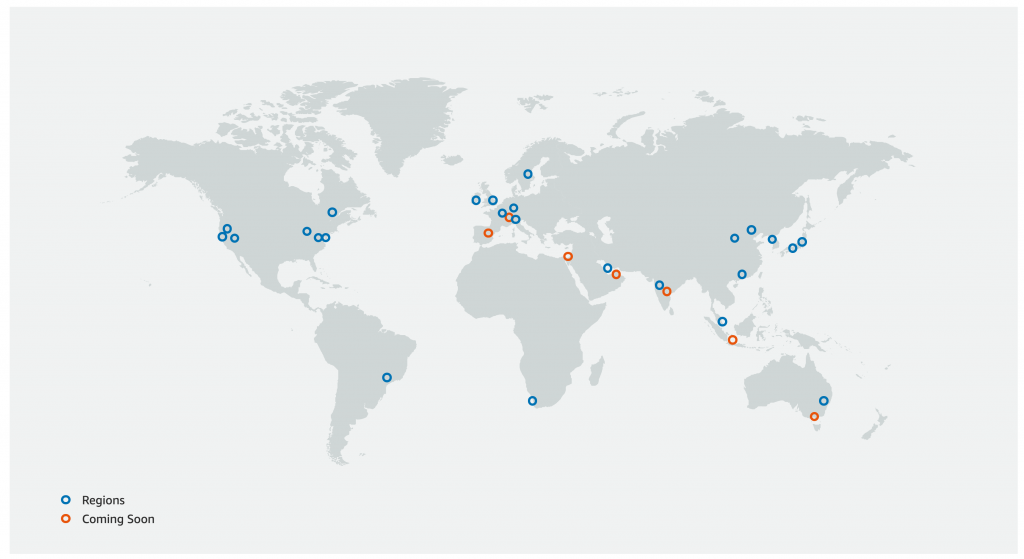 ---
AWS expands in North America
Amazon's cloud computing arm has opened three new AWS Local Zones in Las Vegas, New York City (located in New Jersey), and Portland metro areas.
The edge zones bring the company's total portfolio to 14 Local Zones in 13 cities since Chief Evangelist Jeff Barr announced the first Local Zone in Los Angeles in December 2019.
The Las Vegas, New Jersey and Portland Local Zones join the ones in full operation in Boston, Chicago, Dallas, Denver, Houston, Kansas City, Los Angeles, Miami, Minneapolis, and Philadelphia.
"Local Zones are one of the ways we bring select AWS services much closer to large populations and geographic areas where major industries come together," said Sébastien Stormacq, Principal Developer Advocate at AWS.
"By having this proximity, you can deploy latency-sensitive workloads such as real-time gaming platforms, financial transaction processing, media and entertainment content creation, or ad services. Using Local Zones for migrations or hybrid strategies are two additional use cases allowing you to migrate your applications to a nearby AWS Local Zone while still meeting the low-latency requirements of hybrid deployments."
In addition to the three new zones, AWS is also working on opening three additional Local Zones in Atlanta, Phoenix, and Seattle by the end of the year, with plans to keep expanding.
---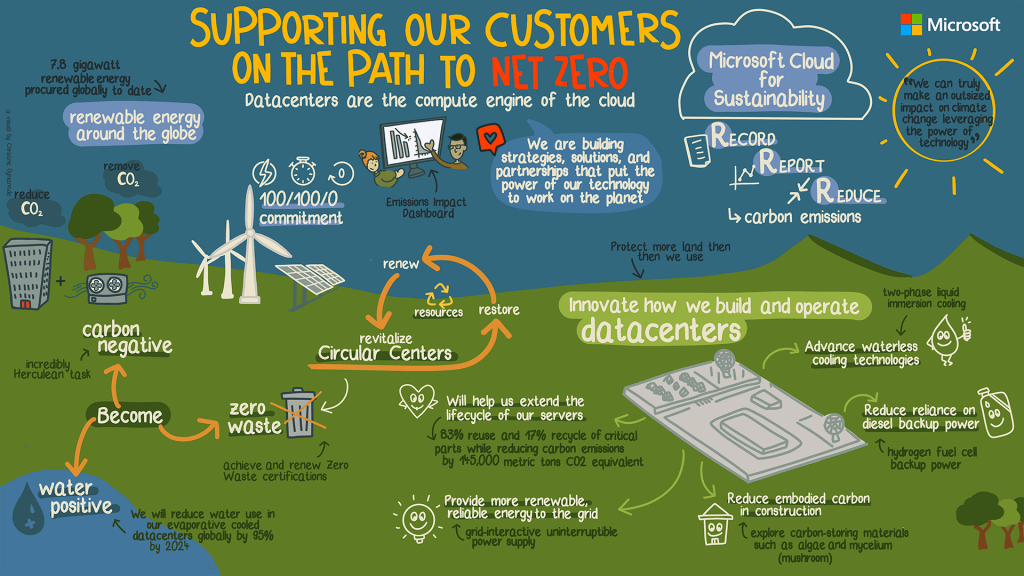 ---
Microsoft to reduce water usage by 95%
Data centres are big water users and Microsoft has unveiled ambitious plans to cut its water usage by as much as 95% or an estimated 5.7 billion litres annually.
The company goes even further with its plans, saying that "eventually" it wants to eliminate water use at its cloud sites altogether as the public cloud provider targets 2030 to become water positive.
Noelle Walsh, Microsoft's corporate vice president of cloud ops and innovation wrote in a blog post: "Through our extensive global research on server performance in warmer temperatures, we're able to create higher set points for a variety of different climates for when water-based, evaporative cooling is necessary to preserve server performance and reliability.
"We expect this project to be fully implemented by 2024, and it has the potential to eliminate water use for cooling in regions like Amsterdam, Dublin, Virginia and Chicago, while reducing water use in desert regions like Arizona by as much as 60%."
The operator has also launched other sustainability efforts aimed at lowering greenhouse gas emissions inside and outside its data halls.
Microsoft said it is continuing research in liquid immersion cooling, toward waterless cooling options. It is also carrying out several projects around understand hoe its data centres can benefit the area around they sit. A lot of the research is being conducted in Europe's Nordic region.
The hyperscaler is also cutting carbon footprint in data centre design and construction by using a tool called the Embodied Carbon in Construction Calculator (EC3) developed by the non-profit Building Transparency.
Walsh added: "Our goal is to help accelerate adoption of carbon-storing materials not only at Microsoft but industry-wide, and we're investing in research to find sustainable materials in building foundations, structures and enclosures that can contribute to a carbon-positive architecture."
---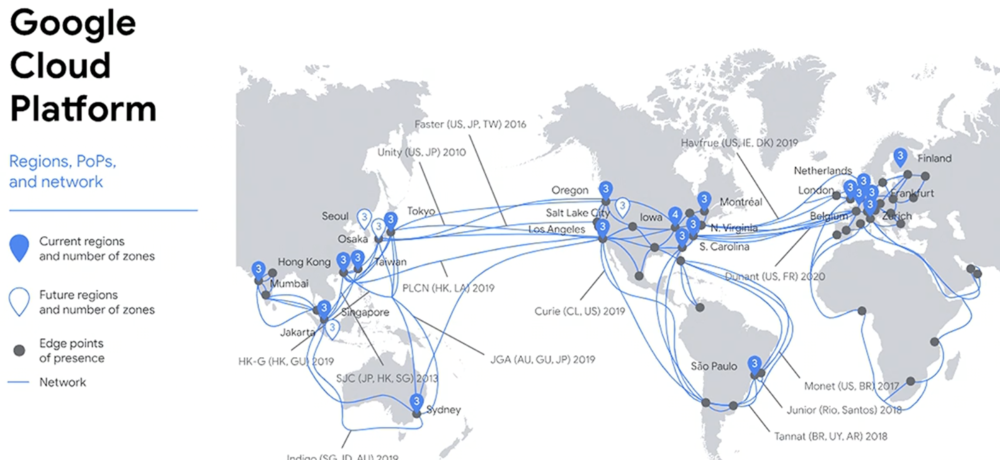 ---
Google gets linchpin tax cuts
Elsewhere, Google has won tax breaks for two data centres in the State of Oregon, in the Columbia River Gorge, where the company plans to developed a 74-acre data park.
The Dalles City Council has voted to approve the matter this Monday after negotiating an agreement with the tech giant that will significantly reduce the amount of annual property taxes.
Under the agreement, the hyperscaler gets a total maximum 25-year window for two projects, each with a maximum 15 years of partial tax abatement before returning to full tax. The Guaranteed Annual Payment (GAP) for Project 1 will be based on 50% of property tax due if there was no SIP agreement /Project 2 will be based on 60%.
Google will be also expected to pay a one-time $3 million initial payment to the City and County for each project during construction.
The search engine brand will also have to transfer of 35 acres of property to the County.
Matthew Klebes, Administrative Services Director, said in a letter to the Wasco County Board of Commissioners and The City Of The Dalles City Council: "As our community is well aware, Google has current enterprise zone agreements under The Dalles/Wasco County Enterprise Zone, the earliest of which was signed in 2005. Under these agreements Google has invested millions of dollars in the development of multiple data centres and contributed to the creation of hundreds of direct and indirect jobs in our community. The first of these enterprise zone agreements is approaching its 15 year end, after which the first development will return to the tax rolls.
"Google is interested in continuing to invest in The Dalles. The City of the Dalles and Wasco County have been approached by Google seeking a Strategic Investment Program (SIP) agreement administer by Business Oregon for the development of property they have privately purchased primarily consisting of the former aluminium plant site.
"Google has expressed that a SIP agreement is a linchpin in the development of this site moving forward."
In other news, Goole and Intel (NASDAQ: INTC) have entered into a partnership to develop a new category of chip.
Known as Mount Evans, the chip is set to be sold beyond Google and is described at this stage as an "infrastructure processing unit" (IPU).
Listen to this article
Keywords