Latest
Several new locations are set to come online as the business prepares to also unveil a secret resilience standard for data centres.
Founder and Editor, The Tech Capital
November 22, 2021 | 5:00 AM GMT
French cloud provider OVH Groupe (OVHcloud) (EPA: OVH) said it will continue to invest in expanding its worldwide data infrastructure footprint to cater for customer demand.
The company plans to expand existing data centres in Europe and Canada, as well as opening sites in new regions within the US, India, and Asia-Pacific.
OVH currently operates 30 data centres in the following locations:
Europe: London (UK; 1 site), Paris (France; 3), Strasbourg (France; 4), Frankfurt (Germany; 1), Roubaix (France; 7), Gravelines (France; 2), Warsaw (Poland; 1)
North America: Vint Hill (US; 1), Hillsboro (US; 1), Beauharnois (Canada; 6)
APAC: Singapore (1), Sydney (Australia, 1)
---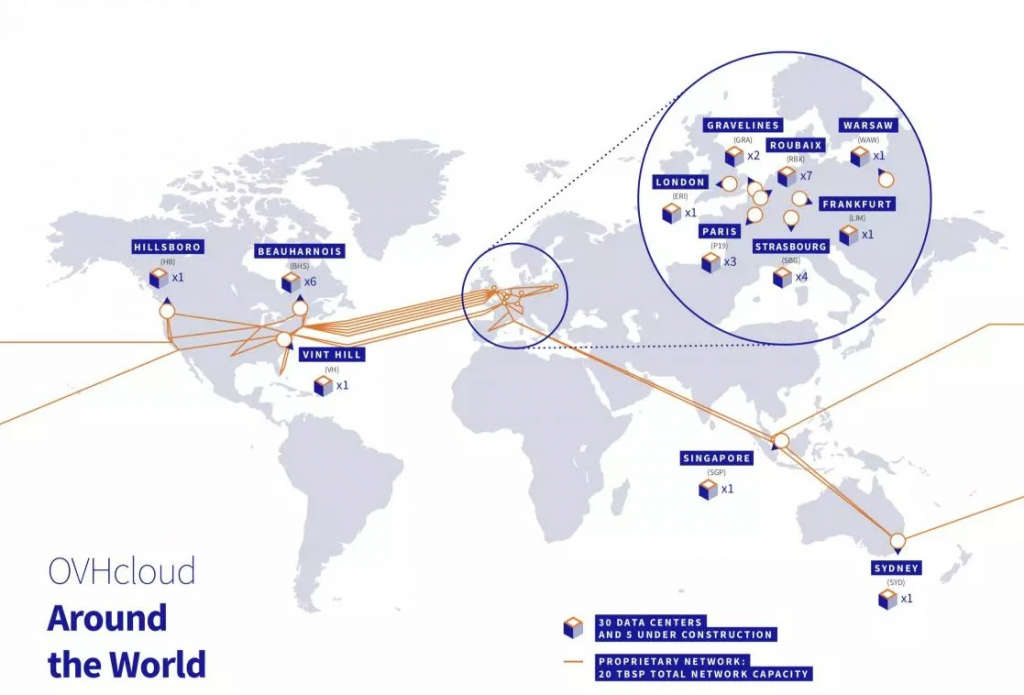 ---
The company said it is also going to soon announce a new resilience standard for data centres.
"[The new standard] is currently being used for the construction of new data centres, and reviewed for upgrades to existing data centres," it said in a statement.
"OVHcloud is also exploring solutions that will enable it to provide customers with regular backups in a datacentre that is remote from most services."
The company said ahead of its EcoEx21 virtual conference: "With a recent €350 million capital injection and a market capitalisation of almost €4 billion, OVHcloud is entering a new phase of its expansion. The success of its growth has reinforced trust in Europe's leading cloud provider and demonstrated the robust ecosystem behind it."
The firm debuted on the Euronext Paris stock exchange last October in what is one of the largest French IPOs of the year as investors continue to back tech businesses.
With an offering price of €18.50 (US$21.46) per share, the company's market value reached approximately €3.5 billion ($4.06 billion) at the start of trading.
Stock has since gone up, currently sitting at €20.90 ($23.6) and a market capitalisation of €4.01 billion ($4.53 billion).
Listen to this article
Keywords