Latest
From General Motors to TerraForm, Harvard MBA executive joins enters the company's boardroom to aid in growing enterprise value.
Founder and Editor, The Tech Capital
November 10, 2021 | 3:00 AM GMT
Talen Energy Corporation has promoted John Chesser to the position of chief financial officer, days after the business elevated Alejandro Hernandez from president and CFO to the role of chief executive.
In his new position, Chesser has been charged with overseeing the company's finance, M&A, risk management, and treasury activities.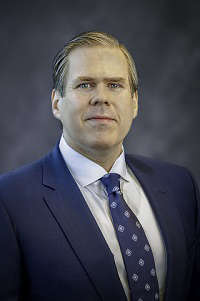 Hernandez said of the appointment: "Since Talen's take-private in 2016, John and I have worked closely together on a variety of initiatives including the company's operational turnaround and its strategic repositioning for long-term value creation.
"His vast experience in finance and M&A and proven track record at Talen will help us continue to advance the company's transformation and deliver on the significant opportunities we have to grow our enterprise value."
Chesser has served as treasurer for multiple private and public companies and led financial and operational turnarounds for individual assets and companies.
He also has led or supported mergers and acquisitions affecting more than US$20 billion of assets, including post-acquisition integration and complex situations.
Chesser joined Talen in January 2017 and most recently served as senior vice president of finance, treasurer and head of M&A, a role he has held since 2019.
Prior to that, he was divisional CFO, overseeing six gigawatts of generating assets and played a key part in Talen's management team delivering more than $400 million of annual cash flow and operating improvements since the take-private transaction. He currently serves as the CFO of Nautilus Cryptomine, a 300MW bitcoin mining facility he helped form with TeraWulf Inc. in 2021.
Before joining Talen, Chesser served as treasurer of TerraForm Power Inc., a contracted renewable power infrastructure company. He played a key role in driving growth and the ultimate sale of TerraForm to Brookfield Energy Partners at a $12.1 billion enterprise value.
Prior to his tenure with TerraForm, Chesser worked at PricewaterhouseCoopers for almost a decade advising private equity sponsors.
He joined General Motors (GM) during its 2008 financial crisis-driven restructuring and eventual IPO, performing various roles including the formation of General Motors Financial which today is GM's $100 billion auto finance platform.
Chesser said: "It is a great privilege to serve as Talen's chief financial officer. I have worked closely with Alex for many years, both at TerraForm Power building a renewable power infrastructure company and at Talen driving our operating turnaround and developing our Cumulus digital infrastructure platforms as we transform for the future.
"Talen's transformation must also address our balance sheet with capital to drive the long-term success of the Talen-Cumulus platform and our people. I look forward to continuing to work with Alex to strengthen our position and create long-term value for our stakeholders."
Listen to this article
Keywords