Latest
Nine-year tenure comes to end as executive joins the Boca Raton-based private equity firm to focus on the origination of new investment opportunities.
Founder and Editor, The Tech Capital
October 19, 2021 | 3:59 AM BST
DigitalBridge Group, Inc. (NYSE: DBRG) has poached one of AMP Capital's longest-serving digital infrastructure investors to oversee the growth of the company's European investment management business.
Effective as of mid-November, Matthew Evans will become DigitalBridge's Managing Director, Head of Europe, working alongside the existing DigitalBridge European team with a focus on the origination of new investment opportunities in the European market as well as providing ongoing support for DigitalBridge's existing investments.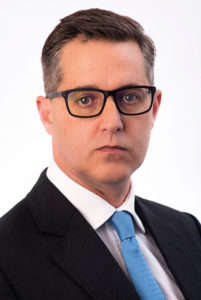 Marc Ganzi, Chief Executive Officer of DigitalBridge, said: "I am pleased to welcome an executive of Matt's caliber to lead DigitalBridge's European efforts.
"Matt has an impressive track record in global digital infrastructure investment, and we are confident in his ability to support the significant growth of our portfolio and further develop our footprint."
Evans is an experienced global infrastructure investor, bringing more than two decades of relevant industry and transaction expertise to DigitalBridge.
During his nine-year tenure at AMP Capital, he served as Global Head of Digital Infrastructure, Co-Head of Origination and Co-Head of Europe and was responsible for all investments in the digital infrastructure sector and successfully led the acquisitions of Axion, eNet, Everstream, Expedient, and Towercom, among others.
Before joining AMP Capital in 2013, Evans spent 14 years at Macquarie Capital Advisors in various roles of increasing responsibility, most recently as Managing Director of the Telecoms, Media, Entertainment and Technology Group in EMEA.
He has a Bachelor of Science degree and a Bachelor of Arts with Honours from the University of Waikato in New Zealand.
Evans said: "I am excited to be joining the DigitalBridge team at such a pivotal time. I have long admired DigitalBridge's strong reputation across the digital infrastructure landscape and look forward to working closely with this talented team as the Company continues to extend its reach across the European market."
DigitalBridge has been rapidly expanding its executive ranks with several heavy weight names from within the digital infrastructure space.
One of the latest was Peter Hopper, who was named Managing Director of DigitalBridge Investment Management. He previously co-founded and served as CEO of DH Capital.
Elsewhere, DigitalBridge said it is redeeming 2,560,000 shares, representing approximately 22.3% of the 11,500,000 issued and outstanding shares of 7.125% Series H Cumulative Redeemable Perpetual Preferred Stock (NYSE: DBRG.PrH) (the "Series H Preferred Shares") with a total liquidation preference of US$64,000,000.
The Redeemed Shares will be redeemed at a cash redemption price of $25.00 per share, plus any accrued and unpaid dividends (whether or not declared) to, but not including, the redemption date of November 15, 2021.
Jacky Wu, CFO of DigitalBridge, said: "With this latest redemption, we will have reduced our preferred stock outstanding by over $140 million since July.
"We look forward to continuing to drive corporate cash flows by reducing our effective cost of capital as we leverage the strong growth in our investment management and operating platforms."
Other key announcements from DigitalBridge in the past weeks also include:
Listen to this article
Keywords