Latest
Operator already owns and operates data centres in North Carolina, Kentucky and Georgia, with a new data centre in North Dakota scheduled to begin operation in the fourth calendar quarter of 2021.
Founder and Editor, The Tech Capital
October 12, 2021 | 10:04 AM BST
One of the largest blockchain infrastructure providers in North America, Core Scientific Holding Co., said it will build a 300MW data centre Denton, Texas, to support its blockchain client-base expansions as the crypto mining market continues to benefit from investor interest.
The company has entered into an agreement with the City of Denton and an affiliate of Tenaska Energy, Inc. to develop the facility using emissions-free power supplemented by renewable energy credits.
When completed, the new Denton data centre will increase the Core Scientific Holding's total power capacity to more than 800MW. The company expects total available power to reach over 1TB by 2022.
Mike Levitt, Chief Executive Officer of Core Scientific, said: "Denton represents our first blockchain data centre in Texas and gives us another opportunity to demonstrate our team's ability to scale rapidly to meet the increasing demand for secure blockchain infrastructure hosting services and digital asset mining.
"We believe that blockchain technology will play an increasingly important role in global commerce and serve as an important driver of emission-free energy demand."
---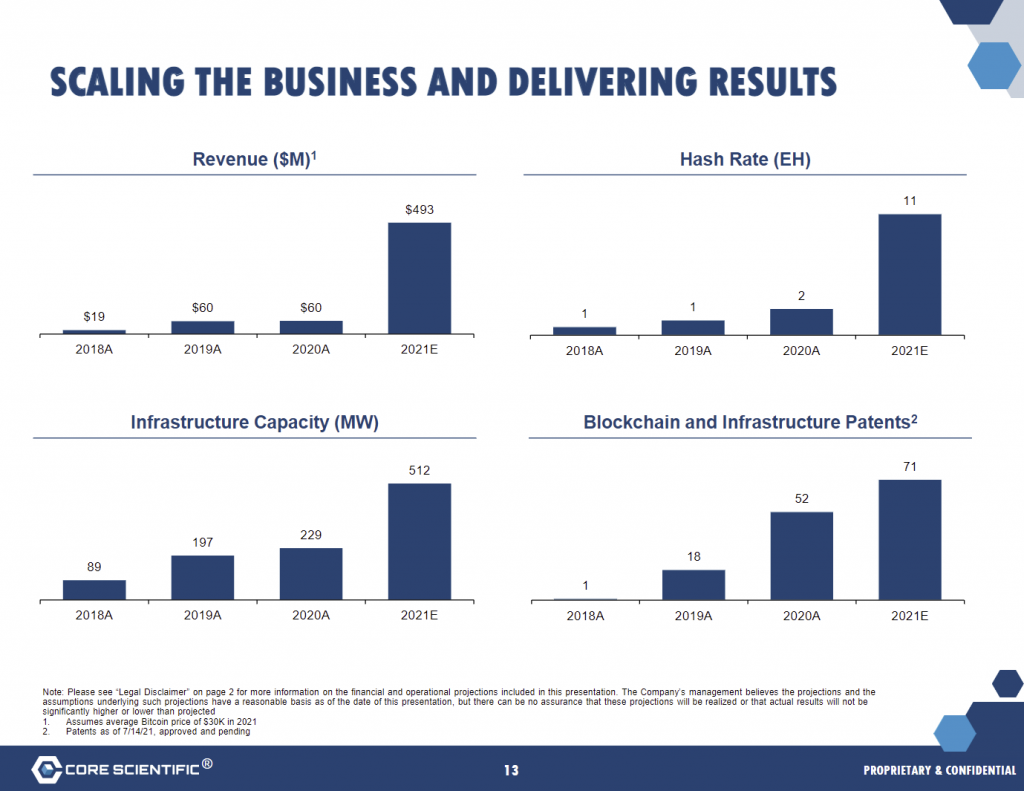 ---
Denton Mayor Gerard Hudspeth, said: "The company's commitment to 100% net carbon-neutral operations aligns well with the goals of the Denton Renewable Resource Plan and the long-term interests of our citizens.
"The economic benefits of this project to our community will be realised for many years to come and we look forward to working with Core Scientific as part of this rapidly-growing industry."
Core Scientific's expansion into Texas is part of a development collaboration with Tenaska, a private, independent energy company.
Tenaska affiliates will build the high voltage interconnection and transformation equipment, as well as serve as the energy advisor for the life of the transaction.
Chris Hemschot, Director, Origination, Tenaska, commented: "Recognising the need to interconnect quickly and efficiently to the ERCOT grid makes this a great fit for Tenaska's engineering and power optimization teams.
"We look forward to providing development and power management services for Core Scientific's Denton blockchain data centre and optimizing its interruptible load to help stabilize the power grid."
Listen to this article
Keywords