Latest
Over the last few years, crypto miners have been slowly expanding from locations like the US and China and spreading into regions where power is cheaper.
Founder and Editor, The Tech Capital
July 26, 2021 | 12:29 AM BST
Producer of cryptocurrency mining hardware Bitmain said it has entered a partnership with ENEGIX, operator of one of the largest data centres in the world.
The facility, commissioned in late 2020, is located in Ekibastuz, Kazakhstan and close to the Russian border, includes 180 MW of power and has been designed to host more than 50,000 current-generation mining rigs.
Under the partnership, Beijing-headquartered Bitmain will deploy its Antminer S19 Pro hardware at the site.
The Antminer S19 Series is the latest generation of application-specific integrated circuit (ASIC) miners that are designed with advanced technology, improving operations and ensuring long-term operations for future mining.
Over the last few years, crypto-miners have been slowly expanding from locations like the US and China and expanding into regions where power is cheaper.
Such movements have led to a boom in data centre mining business for countries such as Kazakhstan, Uzbekistan, Bangladesh, Kuwait, Myanmar, Saudi Arabia, Ethiopia, Egypt, Serbia, Kosovo, Suriname, Paraguay, Venezuela, and Trinidad and Tobago.
Just in the last two months, crypto miners BIT Mining, Wattum, and Canaan have also established operations in Kazakhstan.
In view of the recent surge in demand from miners, ENEGIX aims to develop additional mining infrastructure in the coming years, the company said in a statement.
The business added that it is in the process of securing power purchase agreements and developing design projects for additional mining facilities, planned to be executed in Kazakhstan.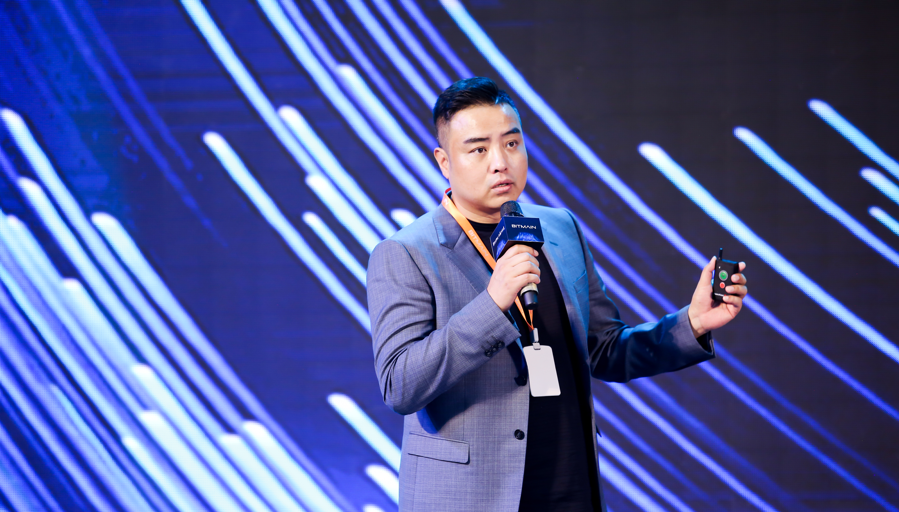 Du Shisheng, Bitmain's mining division vice president, said: "Enegix is a clear leader in design and operation of large-scale mining facilities. Their success over the years has put them on the map for all major bitcoin miners. Bitmain is pleased to have a solid strategic partner in the region."
Yerbolsyn Sarsenov, ENEGIX's CEO, said: "ENEGIX is pleased to be able to offer Bitmain the remaining capacity of its 180MW facility.
"This step from the leading manufacturer of ASIC miners is very important for our company, as it shows trust in our operation. We hope that starting this cooperation will be beneficial for both companies for the years to come."
Founded in 2013 and headquartered in Haidian District, Beijing, Bitmain has research and development centres in Hong Kong, Singapore, and United States.
According to Frost & Sullivan, Bitmain is among the world's top 10 and China's second-largest fabless IC designer.
Its competitors include Genesis Mining, Bitfury, Marathon Digital Holdings, Riot Blockchain, Robinhood Financial LLC, Intel Corporation, IntelliBreeze Software AB (Awesome Miner), Ledger SAS, NICEHASH Ltd., Nvidia Corporation, Ripple Labs Inc., itfury Group Limited, BitGo Inc., amongst others.
The cryptocurrency market size is set to surpass US$1.8 billion by 2027, according to Global Market Insights, Inc.
The cryptocurrency industry is expected to grow significantly due to growing investments across enterprises operating in blockchain and cryptocurrency.
Government authorities across the globe are establishing a favourable regulatory framework including anti-money laundering, further boosting industry growth.
Listen to this article
Keywords