The Tech Capital's Special Article
A spectacular panel of 15 judges from across the globe determined this year's 9 winners.
Founder and Editor, The Tech Capital
June 09, 2022 | 11:45 AM BST
The highly-anticipated list of winners for this year's edition of The Tech Capital Awards has been revealed at The Tech Capital's first International Finance Forum in London, this June 8.
The Tech Capital Awards were designed to recognise the many talented individuals, teams and companies operating in the global digital infrastructure finance, investment, legal, development and advisory spheres.
The inaugural edition amassed a total of 44 submissions received from North America, Central and South America, Europe, Africa, the Middle East, and APAC.
A spectacular panel of 15 judges equally geographically distributed and with years of industry expertise has been tasked with finding this year's winners.
The winners were announced in a ceremony hosted in partnership with CBRE and presented by PMP Strategy's Dharman Sure.
The list of winners of the first edition of The Tech Capital Awards 2022 is as follows:
---
2022 DIGITAL INFRASTRUCTURE CFO
SHARIF METWALLI, Vantage Data Centers, CFO
---
2022 UNDER 35 NEW TALENT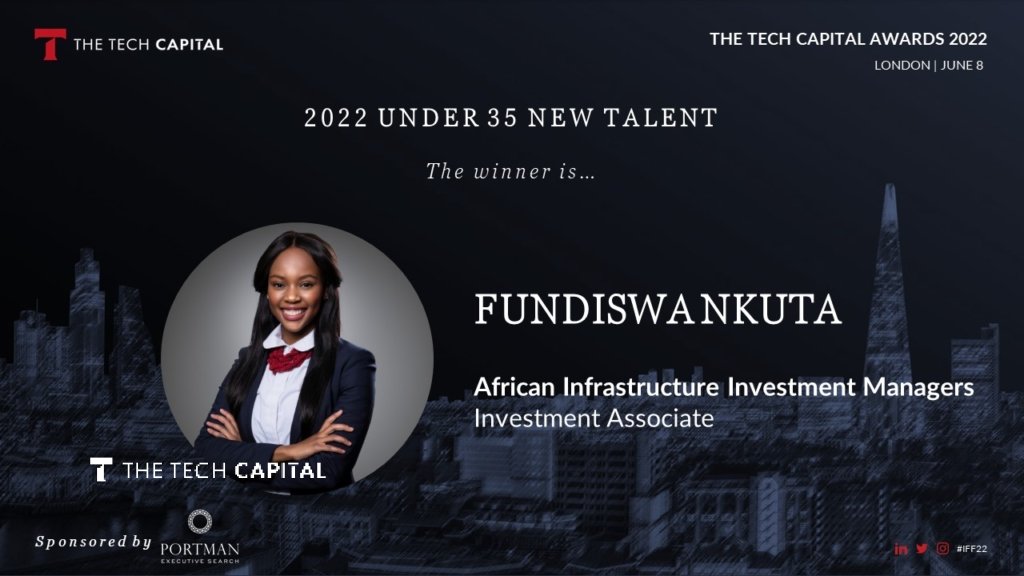 FUNDISWA NKUTA, African Infrastructure Investment Managers, Investment Associate
---
2022 PLANET FRIENDLY FINANCE AWARD
ALIGNED DATA CENTERS
---
2022 LOCATION AWARD
FREDERICK COUNTY (USA), submitted by Quantum Loophole, Inc.
---
2022 INFRASTRUCTURE DEAL
QUANTUM SWITCH TAMASUK
---
2022 LAW FIRM
BRYAN CAVE LEIGHTON PAISNER LLP
---
2022 IN-HOUSE TEAM AWARD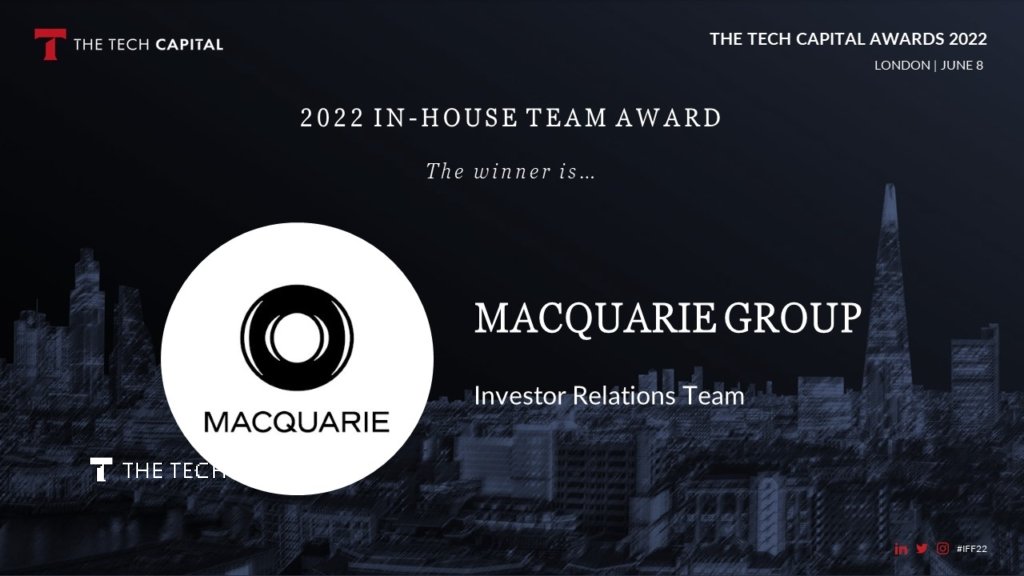 MACQUARIE GROUP, Investor Relations Team
---
2022 GLOBAL DIGITAL INFRASTRUCTURE LEADER
SUREEL CHOKSI, Vantage Data Centers, Founder & CEO (Global)
---
2022 SPECIAL RECOGNITION AWARD
JASON OKROY, Salute Mission Critical, CEO
---
The second edition of The Tech Capital Awards will take place on May 25, 2023, in London. More information will be shared soon.

Sign up for The Tech Capital's newsletters. Be the first to know and get our most compelling stories delivered straight to your inbox.