Latest
Firm has invested over US$4.5 billion in the continent over the last 15 years, with several expansion projects on the pipeline as the 2020s become Africa's decade of exponential growth.
Founder and Editor, The Tech Capital
July 23, 2021 | 12:00 AM BST
Private capital general partner Actis and PE vehicle Convergence Partners have vowed to fight back the demand-supply gap in the Africa data centre arena with the hiring of ex-Global Switch managing director as their new CEO.
Jasper Lankhorst has taken to the role at the pan-African data centre platform and has been tasked with the expansion of data centres across the continent.
The new appointment follows Actis' wider strategy to capitalise on the growing demand for digital infrastructure across the globe, the company said in a statement.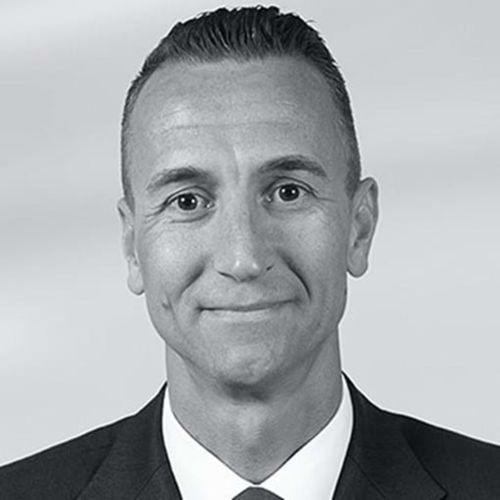 With over 25 years of experience within the international data centre and internet infrastructure sector, Lankhorst will lead on expanding the platform's current portfolio, which includes Rack Centre, the carrier-neutral tier III data centre operator in Nigeria.
The hyperscale-ready data centre is already connected with 50 carriers and is currently undergoing a 13MW expansion, which is due to be completed by the end of 2022.
Lankhorst joins the platform from data centre operator Global Switch, where he oversaw the data centre campus expansion by a further 32,000 sq m of space in Amsterdam, one of the Tier 1 markets in Europe.
Actis and Convergence Partners are currently advancing opportunities to expand the platform's portfolio in a number of countries across Africa, and the company is in active discussions for acquisitions and to develop data centres on greenfield sites, including a 5.7-acre greenfield site in Actis-owned Garden City, Nairobi, Kenya, which can accommodate several data centre buildings for retail, wholesale and hyperscale clients.
Any platform expansion will be hyperscale-ready and will initially cater for the infrastructure requirements of its global client base in Nigeria.
Lankhorst said of his appointment: "I am excited to be joining Actis and Convergence Partners as the CEO of its Africa data centre platform. Africa is one of the fastest-growing data usage regions in the world.
"Africa's need for highly connected data centre infrastructure to fuel the digital economy is vast. There is a real need for reliable, modern data centres that are not only built and operated with sustainability in mind but are also accessible and affordable. A quarter of our customers in Nigeria are international and require infrastructure in other African markets, starting with Kenya, and this cohort is growing. These customers value a unified service level across both markets."
The executive search assignments were carried out by Ward Hampton, founder of DCR.
Kabir Chal, Director, Real Estate, Africa, added: "We are delighted to welcome Jasper in this new role as CEO of our pan-African data centre platform. Jasper's arrival comes at a pivotal time as we seek to move into the next phase of expansion across the continent. Kenya in particular poses an attractive opportunity for us given the demand-supply gap for data centres, our strong management team and our access to greenfield sites.
"These assets, once operational, will add to Actis' global digital infrastructure portfolio that includes a Chinese data centre platform, Chayora Holdings, which is developing hyperscale data centre facilities in Tianjin as well as Actis' joint venture with South Korea's GS Group to construct a $315m data centre in Seoul. Actis and Convergence Partners came together to form the data centre platform in 2020, leveraging off the market-leading real estate, power and technology skills of the respective parties.
Tim Parsonson, former co-founder and CEO of Teraco Data Environments, the largest carrier-neutral operator in Africa, is to remain as chair of the board.
Actis is the largest private capital GP in Africa having committed US$4.5 billion to the region over the last 15 years.
Convergence Partners is a private equity investor in Africa, focused solely on the ICT and digital infrastructure sectors across the Continent.
Listen to this article
Keywords