Latest
As many as 20 states are lined up for capital deployment that will connect up to three million homes and businesses over the next five years.
Founder and Editor, The Tech Capital
November 19, 2021 | 3:00 AM GMT
Brightspeed, an Apollo Global Management (NYSE: APO) business, has officially launched in the US with plans to invest US$2 billion into a largescale fibre roll out across the Midwest, Southeast, and certain parts of Pennsylvania and New Jersey.
The digital infrastructure brand will initially be comprised of the incumbent local exchange carrier (ILEC) assets and associated operations of Lumen Technologies (NYSE: LUMN) across 20 states, which are the subject of a pending acquisition by Apollo-managed funds.
Headquartered in Charlotte, N.C, Brightspeed's planned fibre optics transformation is expected to reach up to three million homes and businesses over the next five years, including in places where fibre and advanced technology has not historically been deployed to help bridge the digital divide.
---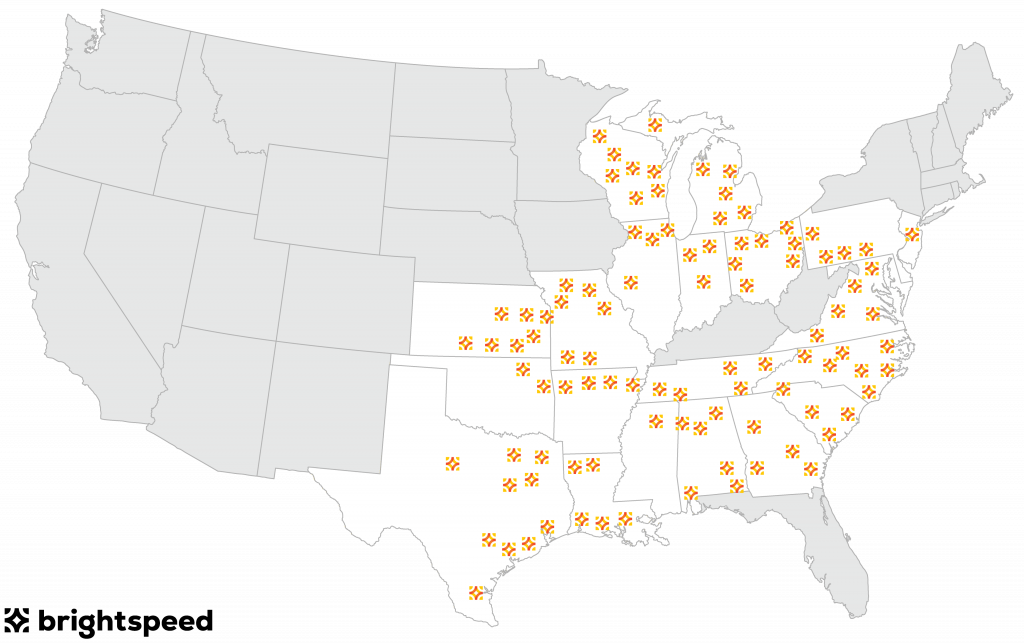 ---
The new business is being driven by a team of broadband and telecommunications industry leaders, including chief executive officer Bob Mudge, chief operating officer Tom Maguire, and chief administration officer Chris Creager. The leadership team, which has worked together for more than two decades, was responsible for the buildout and growth of Verizon's fibre-based Fios service.
Additional senior leaders who have joined the executive management team are chief legal officer Steve Tugentman, chief human resources Officer Colon McLean, and chief technology officer Ashok Kumar.
Further executive appointments are expected for the coming months as more names join the ranks.
CEO Mudge said: "This is an exciting and tangible milestone for our company. As we take the first steps in our journey and develop our infrastructure investment plans to provide consumers, local businesses and enterprise customers with the fastest, most reliable connections they need to accomplish what's most important to them, we now have a brand identity that uniquely reflects our product attributes and customer experience.
"We have an incredibly talented team of network builders and lifelong customer advocates who are eager to accelerate the upgrade to fibre optic technologies in parts of the country that have been historically under-invested."
Apollo Global entered into a definitive agreement to acquire Lumen's incumbent ILEC business in 20 states in August 2021 for $7.5 billion, including the assumption of approximately $1.4 billion of debt.
Listen to this article
Keywords