Latest
Expansion comes as the operator continues its global development to add 6.5 million sq ft of floorspace in over 20 countries and regions.
Founder and Editor, The Tech Capital
October 28, 2021 | 5:00 AM BST
NTT Global Data Centers has expanded its Vienna, Austria, presence with a €4.12 million investment pledged by the federal government to cater for the growth in data production in Central Europe.
The Vienna 1 campus has today an area of ​​5,800 square meters and prior to the expansion, 11MW of critical power. Once extended by mid-2022, the facility is set to provide to 15.2 megawatts of IT capacity and 8,600 square meters of data centre space.
Attending the ground-breaking ceremony of the construction works, Margarete Schramböck, Federal Minister for Digitisation and Business Location, said: "Digitisation and digital technologies are decisive for the competitiveness of our country.
"With the investment bonus, we have therefore particularly supported investments in the digital and sustainable transformation. You can see that this premium is well invested. We are thus securing Austria's position as a top business location and domestic jobs in all regions of Austria. "
Up to 20 full-time jobs are expected to be created once the expansion has been complete.
Nora Lawender, CEO of NTT Ltd. in Austria, said: "The global increase in data volume means that companies need more and more digital infrastructure, which we as IT service providers can operate more efficiently, more securely and also more cost-effectively than the companies themselves.
---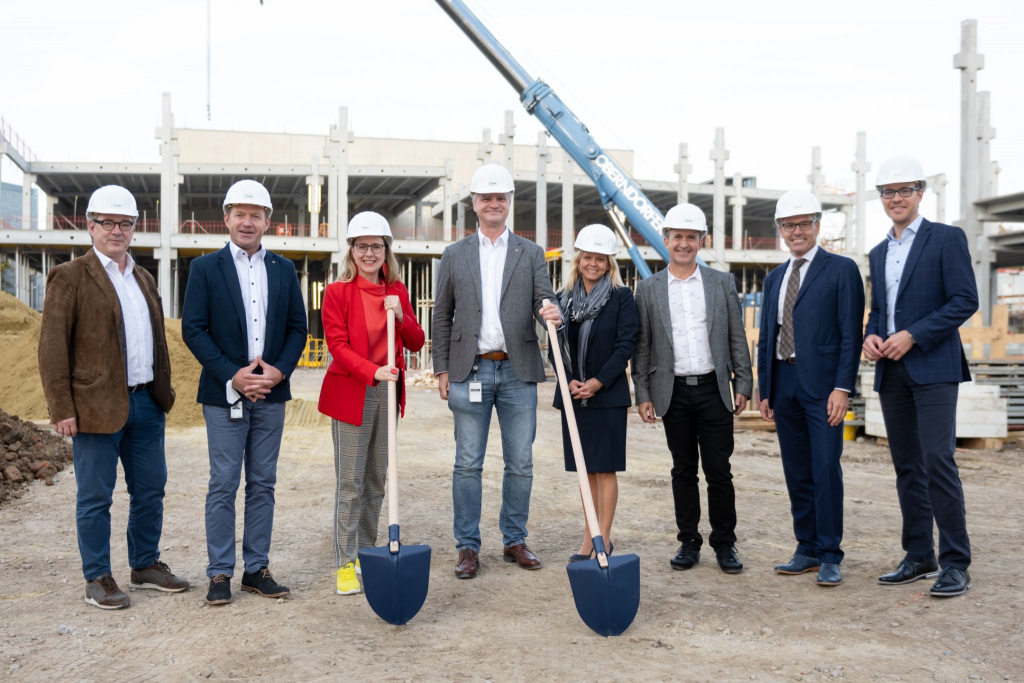 ---
"In addition, our data centres are connected to large Internet nodes such as the Vienna Internet eXchange (VIX), cloud providers and telecommunications providers. This enables us to guarantee our customers high-availability access with large bandwidth and low latency to a wide variety of networks.
"From summer 2022 we will be able to offer our customers 15.2 megawatts of IT capacity. Because the demand for data centre services in Austria is growing rapidly, we are already looking for further expansion opportunities."
Behind the investment talks between NTT and the government was ABA – Invest in Austria (Austrian Business Agency).
Walter Kasal, Head of the Regions Austria & Switzerland of the Global Data Centers Division of NTT Ltd., added: "We will continuously invest in Austria over the next few years and continue to expand the location. In doing so, we meet the growing demand and support authorities and companies on their digitization path."
Last August, NTT also broke ground on the expansion of its facility in neighbouring Switzerland.
The company is currently in an expansion phase to increase its global footprint by 20% over the next 16 months across the Americas, EMEA and APAC, especially in India.
In total, the operator is set to add 6.5 million sq ft of floorspace in over 20 countries and regions.
In addition to the expansion, NTT is currently also constructing a "MIST" large-capacity submarine cable connecting Singapore, Malaysia, and India (Mumbai and Chennai). The MIST cable system will have a total length of 11,000km: a distance which is further than flying from New York, across the US and the Pacific Ocean to land in Tokyo. Construction will complete in mid-2023.
Listen to this article
Keywords