Latest
Hyperscale campus in Quebec is posed to be one of Canada's largest and will use heat recovery to produce 2,800 tonnes of berries and more than 80,000 tonnes of tomatoes each year.
Founder and Editor, The Tech Capital
July 28, 2021 | 2:00 AM BST
Privately held startup data centre operator Fonds QScale SEC has broken ground on a US$690 million (CA$867 million) data centre in Lévis, Quebec.
The project, which is set to generate more than 200 jobs, will be built in eight phases, the first of which, valued at CA$195 million, will be completed by the end of 2022.
The Quebec government, through Investissement Québec, has also announced a financial contribution of a CA$60 million loan and the purchase of CA$30 million in company shares.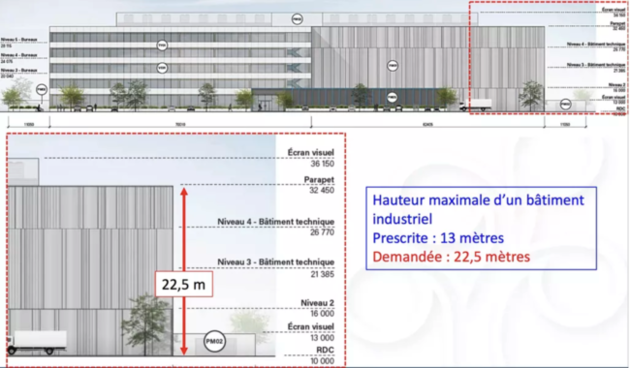 Canadian financial services cooperative Desjardins Group will invest a further CA$60 million, whilst other private investors from Quebec will contribute with a further CA$45 million.
QScale, founded in Quebec City in 2018, has also reached an agreement with Hydro-Quebec to use 140 MW of renewable energy.
Martin Bouchard , president of QScale, said: "QScale is the embodiment of what Quebec aspires to in economic terms, knowledge and sustainable development. It is an integrated, innovative, carbon-negative and forward-looking project. It is the project of a lifetime, and I am very happy that all the conditions have been met to bring it out of the ground."
Guy Cormier, President and CEO of Desjardins Group, added: "Desjardins Capital Markets will act as leader, bookkeeper and administrative officer for the new banking syndicate. By supporting a circular economy, QScale has just changed the landscape for international high-density data processing centres.
"This project is perfectly aligned with our vision and our cooperative values. It demonstrates the essential economic role that Quebec entrepreneurs play in the evolution of Quebec's economy."
The heat produced by the facility will be harvested and carried to greenhouses that will be built in the surrounding area to the hosting campus.
In there, QScale expects to grow 2,800 tonnes of berries and more than 80,000 tonnes of tomatoes each year.
Listen to this article
Keywords