Latest
If approved, the 43.58 acres campus could join the operator's other largescale proposals that include a $2.3 billion data centre park in France.
Founder and Editor, The Tech Capital
December 20, 2021 | 6:00 AM GMT
Data centre operator CloudHQ, LLC, part of the Fateh Family Office, is seeking permission to build a US$2.5 billion data centre in the Chicago region, Illinois.
The operator, known for its largescale projects, intends to erect a 252MW, 1.7 million square feet campus in Mount Prospect, 20 miles northwest of downtown Chicago.
The project was detailed in a recently filled application with the Cook County Clerk's Office.
In the documents, it is revealed that CloudHQ intends to demolish the existing office campus used by United Airlines and adjacent parking lot to construct three data centres and a new substation in conjunction with Commonwealth Eddison.
Each data centre, named ORD1, ORD2, and ORD3, is set to comprise 566,767 square feet of gross floor area, 84MW and cost $840 million individually.
Should the project be approved, CloudHQ is projecting that permit review and approval by all applicable entities would not be completed until mid-2022.
Demolition works of the existing campus would not be completed until Q4 2022 and the operator plans to construct one data centre at the time.
Each building is set to take 18 months to construct with the first one set to be brought online by the end of the first quarter of 2024.
The third and final building is projected to be fully built by the fourth quarter of 2026.
CloudHQ projects the centre will generate between 75 and 150 permanent jobs with an average annual salary of $70,000 and up. Up to 900-1,000 construction personnel is set to take the facility off the ground.
---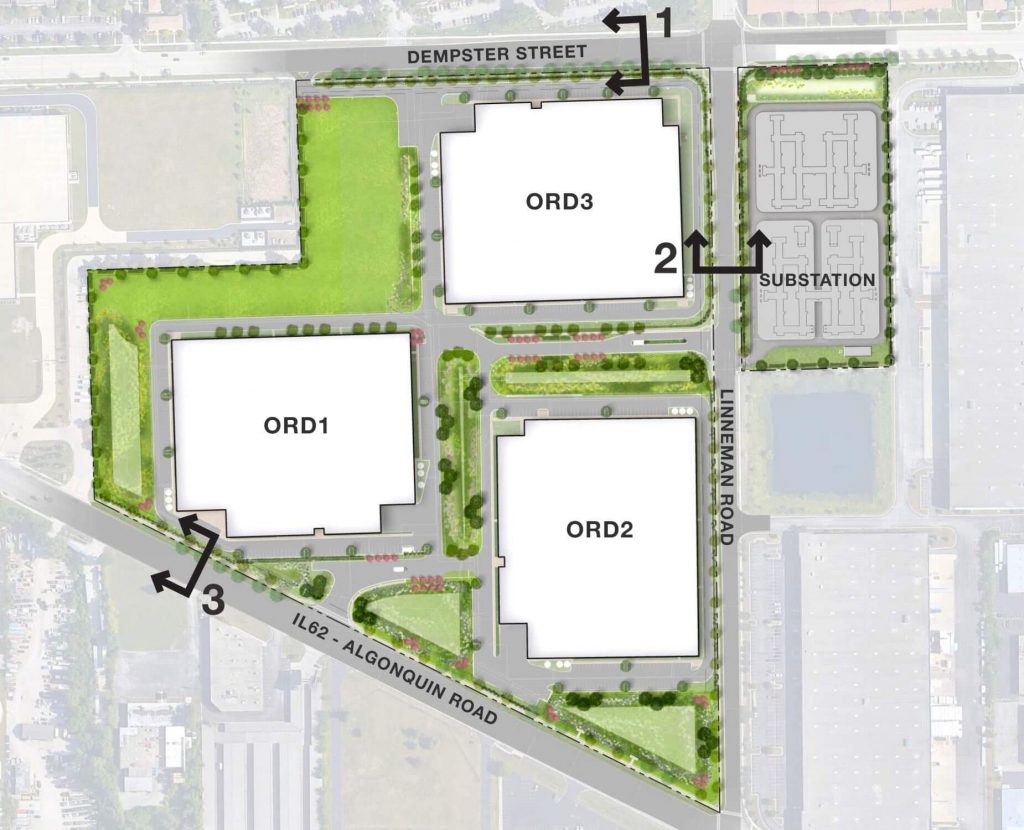 Listen to this article
Keywords