Latest
New DataBank's facility is announced less than 24 hours after the company cut the ribbon on another data centre in Minnesota.
Founder and Editor, The Tech Capital
November 09, 2021 | 2:00 AM GMT
Edge infrastructure operator DataBank, which has raised nearly US$1 billion in secured notes this year alone, has broken ground on a 200,000 sq. ft. data centre in Northern Virginia.
The new facility, IAD3, will be built on the DataBank-owned land adjacent to its current site in Ashburn, VA.
The location will offer 4MW of power initially with the ability to deliver up to 40MW of power.
The operator said it plans to open the IAD3 data centre during in Q1 2023.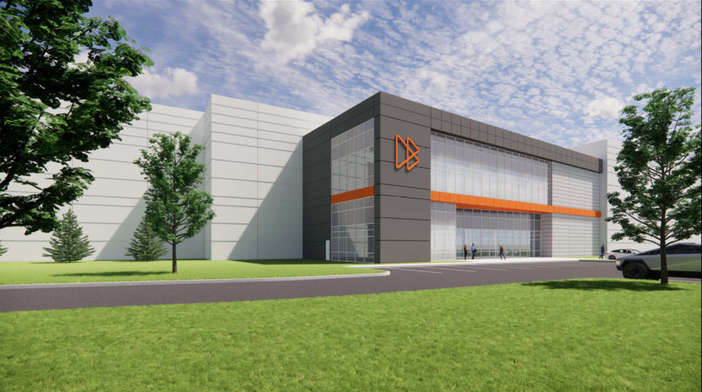 Raul Martynek, CEO of DataBank, said: "DataBank is investing extensively across our portfolio nationwide, and IAD3 represents a tremendous opportunity for our clients to take advantage of Ashburn's location and proximity to 70% of the world's Internet traffic.
"This Ashburn data centre more than doubles our colocation footprint in Loudoun County, providing a high-quality colocation solution for cloud, content, technology and Fortune 500 customers."
An area rich in fibre connectivity and tech talent, Northern Virginia has a high concentration of enterprises, technology, cloud computing, hyperscale cloud providers, and content providers that require dense interconnection and proximity to data centre infrastructure.
More than 70% of the world's internet traffic routes through Northern Virginia's "Data Center Alley", a high concentration of hosting facilities in Ashburn, also known as the Dulles Technology Corridor.
DataBank's presence in this region, including its two existing facilities in Ashburn and McClean currently stands at a total of 22.5 MW of power across 111,000 sq. ft. of raised floor data centre space.
The breaking ground of IAD3 is just the latest of a string of news out of DataBank.
The business, which counts DigitalBridge Group, Inc. (NYSE: DBRG) as one of its major shareholders with 20% equity and lead investor, has earlier this week cut the ribbon on a new facility in in Brooklyn Park, Minnesota.
Last month, a new building in Kansas City was unveiled shortly after DataBank announced the acquisition of 34 acres in Orangeburg, New York, to construct a 200,000 square foot data centre with 150,000 square feet of raised flooring, offering 30 MW of critical power via five 6 MW data halls.
Other data centre openings in 2021 have taken place in Denver, Dallas Fort Worth, Pittsburgh, Salt Lake City, Indianapolis, amongst others.
To finance these expansions as well as future ones, DataBank has raised $988 million of secured notes.
The capital was obtained in two rounds with $658 million issued in March and a further $330 million issued in October with the participation of 26 investors including Allstate Investments, CBRE Investment Management, Nuveen (TIAA), Dock Square Capital, and Adams Street Partners.
Kevin Ooley, DataBank's President & CFO, said: "Previously, only hyperscale data centre providers attracted this kind of investor interest, but it is clear that our strategy to deliver capacity in a wide range of Tier I and Tier II markets to a diverse set of customers is gaining strong backing from institutional investors."
DataBank's colocation and edge infrastructure footprint consists today of 60+ data centres and 20 interconnection hubs in 30 markets across the US, the UK and France.
Listen to this article
Keywords