Latest
From 21 data centres to nearly 300, the company's 17-year expansion roadmap has delivered a colocation mammoth worth US$45.84 billion.
Founder and Editor, The Tech Capital
November 01, 2021 | 8:37 PM GMT
Digital Realty (NYSE: DLR) has named Andrew P. Power, 42, as president, the first individual to take on the role as the business accelerates its global expansion.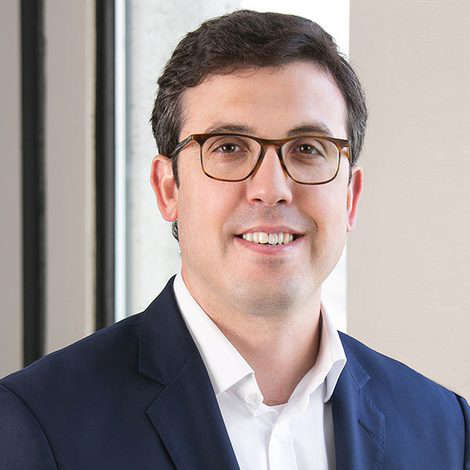 Power has served as Digital Realty's chief financial officer since 2015 and he will continue to serve in that capacity, along with his responsibilities as president, the company said in an update to investors.
In addition, Erich J. Sanchack has been named chief operating officer, reporting directly to Power.
Chief executive A. William Stein said: "I look forward to working more closely with Andy in the newly created position of president, in which he will play an even greater role in our operations and strategic direction.
"I am incredibly proud of Andy, Erich and the broader Digital Realty team, and I am confident these leadership changes will widen our competitive moat and set the stage for the next phase of our growth."
Austin-based Digital Realty is one of the major global real estate investment trusts (REIT) operating in the digital infrastructure space.
The company was founded in 2004 by GI Partners which brought together a portfolio of 21 facilities it had acquired since 2001 across the US.
Digital Realty carried out its initial public offering (IPO) at approximately US$240.0 million that same year when it managed 23 facilities with a combined 5.6 million sq ft of colocation floor.
GI Partners sold its DLR shares over time and fully exited the investment in March 2007.
Today, the company's footprint includes nearly 300 facilities, across North and South America, Europe, Africa and Asia Pacific.
Digital Realty has had a positive trading year so far, with the stock up 14.83% or US$20.32 on a year-to-date (YTD) basis. The company's shares are trading at $157.38. Despite the double-digit growth, the figure falls short to rival Equinix's (NASDAQ: EQIX) YTD 18.08% or $126.57 increase, which places it at $826.73 per share. Equinix's market capitalisation currently stands at $74.53 billion.
Nonetheless, in its last financial report, Digital Realty posted $1.1 billion in revenues for the third quarter of 2021, an 11% growth compared to the same quarter last year.
The company delivered third-quarter of 2021 net income of $137 million, and net income available to common stockholders of $124 million, or $0.44 per diluted share, compared to $0.45 per diluted share in the previous quarter and ($0.14) per diluted share in the same quarter last year.
The business generated a third quarter of 2021 Adjusted EBITDA of $610 million, a 1% increase from the previous quarter and a 7% increase over the same quarter last year.
Digital Realty has carried out several merger, acquisitions and property sales in the past months, including the closure of a joint venture (JV) with PGIM Real Estate to sell of a portfolio of 10 data centres in North America.
Elsewhere, the colocation operator has also its JV with Brookfield Infrastructure Partners in India, and carried a strategic investment in AtlasEdge Data Centres, Europe's newest edge data centre provider.
During the last quarter, Digital Realty and Pembani Remgro Infrastructure Fund have also created a new joint venture which acquired a controlling interest in Medallion Communications, Nigeria's colocation and interconnection provider, for approximately $29 million.
The parties are also set to invest in the construction of a data centre facility in Maputo, Mozambique.
Listen to this article
Keywords