Latest
Project represents the PE firm's first platform investment to support its internet data centre (IDC) investments in Asia outside of China.
Founder and Editor, The Tech Capital
October 18, 2021 | 11:26 AM BST
Singapore-based Data Center First Pte Ltd has broken ground on the first phase of a US$300 million data centre in Batam, Indonesia.
Data Center First was formed last July through a joint venture (JV) between real estate private equity firm Gaw Capital Partners and businessman Ka Vin Wong, who also serves as CEO of operator.
The initial load of the development will include 30MW and a capital expenditure of $40 million.
The Nongsa One centre is located in the Nongsa Digital Park and is expected to complete by end of 2023.
The growing demand of Indonesian internet users driven by a more open and competitive telecom industry in Indonesia continues to attract foreign investment into the country.
Investors and operators said they expect the data centre to operate as a "digital bridge" between Indonesia and Singapore.
---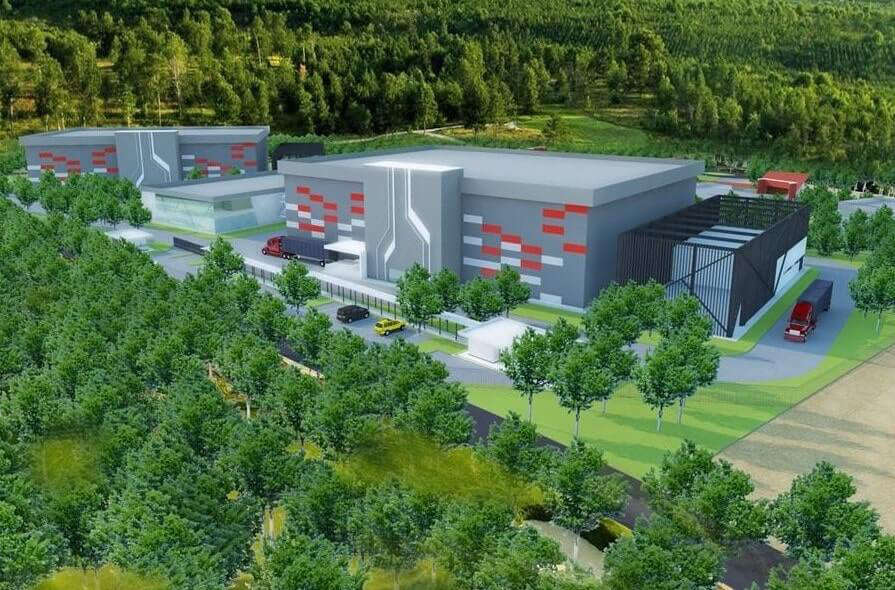 ---
Bapak Airlangga Hartarto, Indonesia's Coordinating Minister for Economic Affairs said: "I really appreciate this 30MW data centre project by Data Center First Pte Ltd and welcome the $40 million Phase 1 roll-out.
"It is estimated that this single project can catalyse into Nongsa Digital Park up to a total $300 million Foreign Direct Investment. It can stimulate the local economy by producing a large multiplier effect, accelerating digital transformation in Indonesia."
Also commenting, Gan Kim Yong, Singapore's Minister for Trade and Industry, added that Nongsa One has the potential to bolster Nongsa's status as a growing hub for tech and IT services, as well as data centres.
He said: "Data Center First's investment highlights the potential of a nearshoring model for Singapore-based data centre operators to expand their capacity and capture the rapidly growing demand for data centre services in Southeast Asia.
"Singapore looks forward to continuing our close cooperation with Indonesia to support the development of the data centre industry in Nongsa."
Nongsa One sits on 276,600 square feet of land located in the Special Economic Zone of Nongsa Digital Park.
Data Center First has to-date secured connectivity from three Subsea Providers, two International Network Service Providers and two Business ISPs that connects Singapore to Jakarta via Nongsa Digital Park at Data Center First Nongsa One.
CEO Wong said: "Nongsa One has arrived in Nongsa Digital Park and we are delighted to be the new crossroad for this bold vision of a digital future for Singapore and Indonesia. This is made possible by our growing customer community who are providing independent services at this new business crossroad.
"We continue to receive expression of interest from Telecom Service Providers, Cloud Infrastructure Providers and E-Commerce Service Providers. I am thrilled for the market to get to know us and be part of our growing community."
According to Mordor Intelligence, the Indonesia data centre market was valued at $1.53 billion in 2020, and it is expected to reach a value of $3.07 billion by 2026, registering a CAGR of 12.95 % over the forecast period 2021 – 2026.​
Further signaling the growth of the data economy in the country, Google and Temasek project in their "e-Conomy SEA 2020" report the growth of the digital economy in Indonesia to reach $133 billion in 2025.
Since 2005, Gaw Capital has commanded assets of $30.7 billion under management as of Q1 2021.
Listen to this article
Keywords