Latest
Business plans to expand its infrastructure footprint into 70 new cities and metros across the country as cloud spending is expected to skyrocket to $12 billion by 2025.
Founder and Editor, The Tech Capital
October 01, 2021 | 2:00 AM BST
Telecom operator Bharti Airtel (NSE: BHARTIARTL) said it will invest Rs 5,000 crore (US$673 million) to triple its data centre capacity across India over the next three to four years.
The capital expenditure will be made via the telco's newly created business unit Nxtra by Airtel, under which the data centre operations will sit.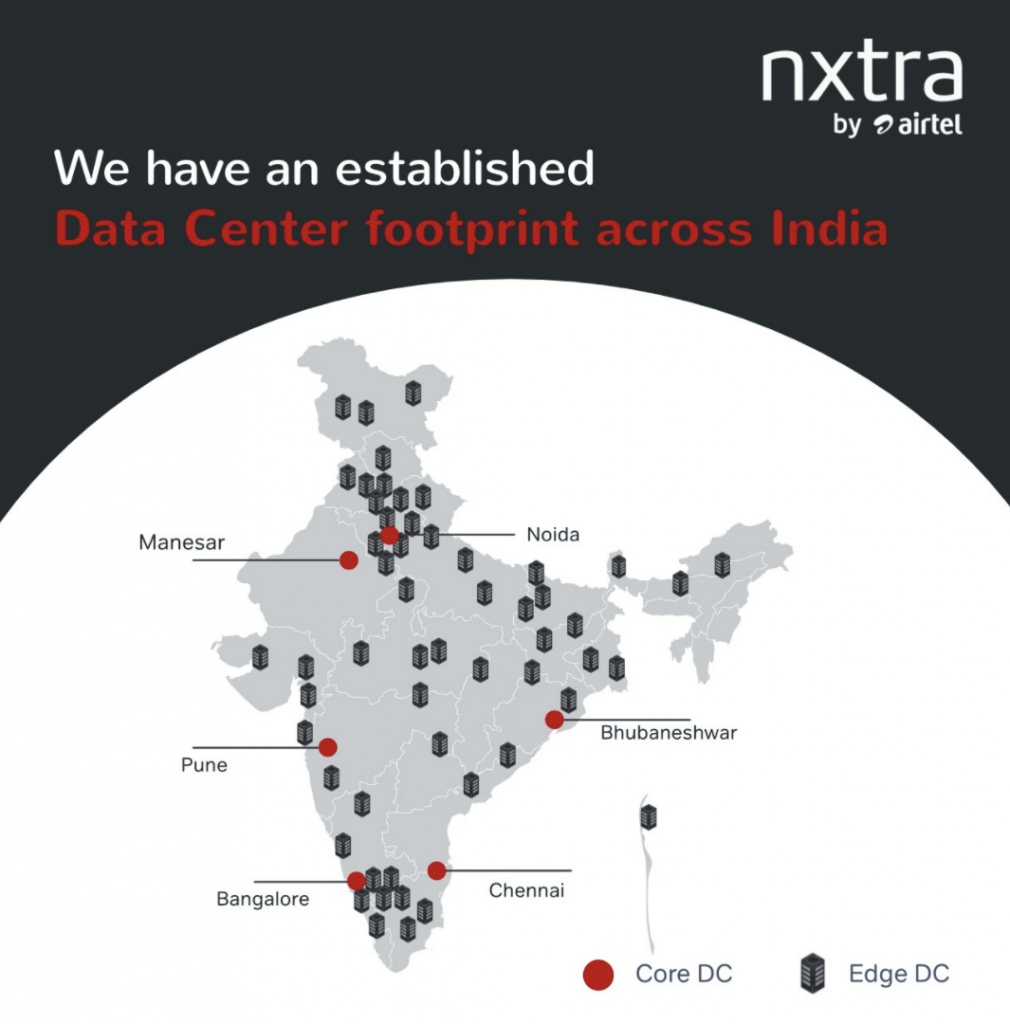 Airtel owns 75% of the Nxtra brand after US private equity group Carlyle acquired 25% of the business in 2020 for $235 million.
Ajay Chitkara, Director and CEO of Airtel Business, said during an online press conference: "We are making a fresh investment of ₹5,000 crore to expand our data centres. Some of the work has already started. As an organisation we are trying to build an ecosystem, which will cover 70 more cities."
Under the plan, Nxtra by Airtel, which today operates 10 large and 120 edge data centres across India, will increase its load capacity to more than 400MW by 2025. The business is aiming to power 50% of its operations with green energy.
This will include the construction of seven new hyperscale data centre campuses. The facilities will reportedly also be used for data traffic from neighbouring countries including Bangladesh and Nepal.
The news come as the latest market data suggests that public cloud spending in India will exceed $12 billion by 2025, according to Gartner.
Chitkara added: "Airtel has built the largest data centre network in India and we are now doubling down on this business to scale up our network that will be at the core of 5G and Digital India.
"Our experience of operating secure data centres, deep brand trust in the enterprise segment and the ability to deliver end-to-end digital transformation solutions positions us well to serve the emerging requirements of India's connected economy. The new brand identity embodies this vision and ambition."
Headquartered in India, Airtel is a global communications solutions provider with over 474 million customers in 18 countries across South Asia and Africa.
Listen to this article
Keywords