Latest
Nation's largest telecom operator's data centre gamble pays off as millions come online in one of the most digitally underserved countries in the Northern Hemisphere.
Founder and Editor, The Tech Capital
November 15, 2021 | 5:00 AM GMT
Russian telecoms operator Rostelecom PJSC (MOEX – RTS: RTKM, RTKMP; OTCQX: ROSYY) has become the sole stakeholder in Rostelecom Information Technologies (RTC-IT) via the acquisition of a 49.9% stake from minority shareholders.
RTC-IT is the flagship asset of the Data Storage Center LLC (RTC Data Centers) which comprises Rostelecom's data centres and cloud assets. The deal value was RUB 4.5 billion or US$63.25 million.
RTC-IT provides a range of customised services to business and state clients and operates under the 'IT As A Service' model.
Its 2021 revenue is expected to reach RUB 12 billion ($168.66 million) with OIBDA of around 30% and net debt of 1.4 Net Debt/OIBDA.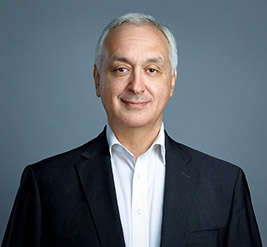 Pavel Kaplunov, CEO of RTC-DC, said: "We are pleased to have completed the acquisition of the remaining minority stake in RTC-IT at a substantially lower valuation than the market price of similar publicly listed data centre and cloud services providers.
The consolidation of 100% of RTC-IT as one of the key assets in the Rostelecom Data Centers portfolio, will contribute to greater operational and corporate flexibility, while Rostelecom's data centre and cloud business shapes up for an IPO".
Rostelecom is Russia's largest integrated digital services and products provider, operating in all segments of the telecommunications market in the country.
The company serves 13.5 million broadband users, it has more than 10.9 million paid-TV customers, over 6.3 million of which are subscribed to IPTV.
Tele2 Russia, a Rostelecom subsidiary, is a major player in the mobile market. The joint mobile subscriber base is over 46.6 million users.
During the first nine months of 2021, the croup generated RUB 411.8 billion ($5.79 billion) of revenues, RUB 169.7 bln of OIBDA (41.2% of revenue) and RUB 31.4 billion of net income.
Rostelecom has been assigned 'BBB-' and 'BB+' international credit ratings by Fitch Ratings and Standard & Poor's respectively, and AA(RU) by ACRA.
Its data centre unit, RTC-DC counts 31 data storage and processing facilities powered by 13,170 racks.
With a total area of 29,858 sqm/321,388 sq ft, these data centres have a combined capacity of 145.7 MW.
This year, the company has launched the Novosibirsk data centre with 300 racks and the commissioned a new Moscow data centre with 207 racks.
More recently, Rostelecom signed an agreement with the Government of the Murmansk region to build what will be the first data centre infrastructure to be deployed inside the Artic Circle.
The facility in the Kola Peninsula will represent an investment of 300 million rubbles ($4.27 million) and is due to come online in 2022 with construction works set to begin before the end of 2021 or into early next year.
The operator is also in the process of setting up a new 2,000 rack facility in Moscow and an 800 rack site in Udomlya.
Kaplunov said: "The pandemics has significantly spurred the demand for data centres as the transition to remote working required rapid roll-out and implementation of new digital platforms to sustain operations.
"By commissioning and expanding our data centres in Yekaterinburg, Udomlya and Saint Petersburg, as well as developing various projects in Moscow, our mission is therefore to support the economy and businesses to help them prepare for the new ways of working".
Listen to this article
Keywords