Latest
Telco jumps on the metaverse bandwagon and bets on data centre CAPEX at home and abroad to increase its cash flow.
Founder and Editor, The Tech Capital
November 02, 2021 | 1:30 AM GMT
SK Telecom (NYSE: SKM) (SKT) has appointed Ryu Young-sang, who was previously the president of MNO Business, as its new CEO.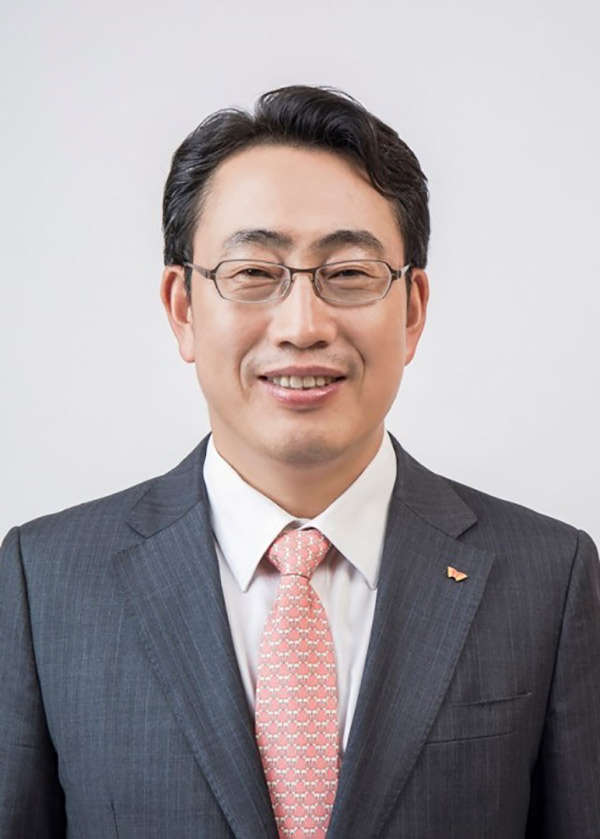 Whilst taking to the role, the executive has also set out the vision to take the company to KRW 22 trillion (US$18.7 billion) revenues by 2025 from 2020's KRW15 trillion ($12.74 billion).
To achieve such a goal, the business will focus on three key business areas, namely Fixed & Wireless Telecommunications, AI Service, and Digital Infrastructure Service.
In Fixed & Wireless Telecommunications, the company will keep expanding its 5G network coverage. He said that SKT will strengthen competitiveness in IPTV by creating synergies with SK Broadband and converging OTT and home media services.
The operator will also increase its investment in original content while expanding its partnerships with global players.
Young-sang added that SKT has plans to accelerate its growth and innovations through AI Services.
It plans to introduce "AI Agent," an AI-based service that integrates all products and services of SKT and its ICT affiliates.
SKT will also expand the "T Universe" product line-up and transform its metaverse service "Ifland" into an open platform.
In the area of Digital Infrastructure Service, SKT will build more data centres in response to the growing demand for data centres, and actively develop opportunities in the global data centre market.
The chief executive said the company will also drive the growth of its cloud business by fully utilising its 5G MEC and dedicated line infrastructure while developing new growth engines based on data services by expanding industrial IoT business targeted at industries like manufacturing, security and finance.
"With a sense of mission and responsibility as the leading service company in Korea, we will strive to create social value and contribute to improving the quality of life," Young-sang said.
"As we open a new chapter in our corporate history, we will strengthen our market leadership by offering customer-centred technologies and services and make redoubled efforts to become a socially responsible company admired by customers."
Founded in 1984, SKT Telecom was split into two earlier this year: SKT Telecom AI & Digital Infra and SKT ICT Investment.
---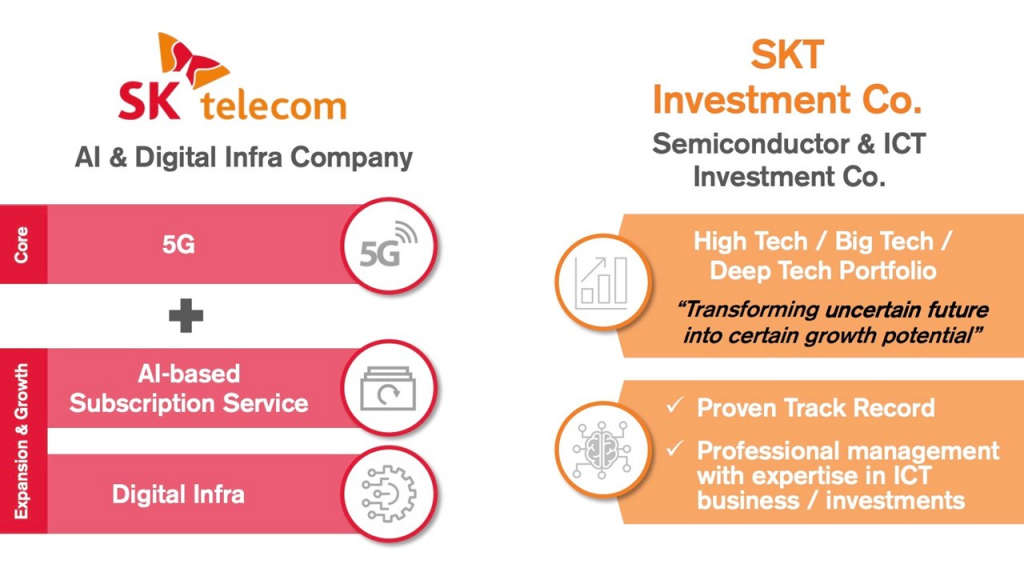 Listen to this article
Keywords