Latest
CoreSite's stock is trading 9.85% up in pre-market hours and currently enjoys a market capitalisation of $7.36 billion.
Founder and Editor, The Tech Capital
November 15, 2021 | 10:33 AM GMT
American Tower Corporation (NYSE: AMT) is reportedly leading the rumoured discussions with CoreSite Realty Corp. (NYSE: COR) that could result in the data centre real estate investment trust (REIT) operator begin acquired.
People familiar with the matter said an all-cash deal of about US$10 billion could be announced as early as this week, Bloomberg has found.
The sources cautioned that talks could fall through and consequently no deal be announced.
American Tower has declined to comment on The Tech Capital's request for more information whilst Denver-based CoreSite has not yet replied back at the time of writing.
Rumours of an imminent sale surfaced roughly two weeks ago when people close to the talks reported conversations were ongoing and involved not only American Tower but also Digital Realty Trust Corp (NYSE: DLR), and private equity firms.
CoreSite's portfolio includes 25 North American properties comprising 4.6 million square feet. The facilities are located in Boston, Chicago, Denver, Los Angeles, Miami, New York, Northern Virginia, Silicon Valley and Washington DC. CoreSite owns approximately 93% of the net rentable square feet comprising its data centres.
The provider, which was founded in 2001, had at the end of the quarter 1,370 customers of which 600 operate within the enterprise and digital content sectors.
The REIT's income comes not only from leasing its servers, but also from power and interconnection services, something yet to be rolled out by most data centre REITs.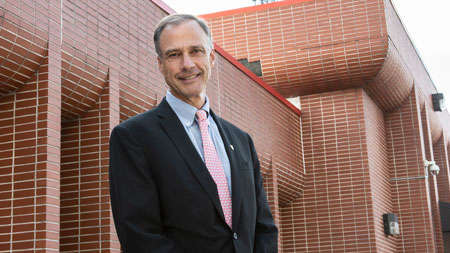 American Tower is a fairly new player in the data centre arena, having launched its first facility – in Atlanta – in 2019 through the acquisition of Colo Alt for $75 million.
The telecoms real estate manager, which holds a portfolio of more than 214,000 communications sites, took a major data centre gamble last October, when it acquired DataSite, an owner-operator of data centres, for $201 million.
The acquisition took the total number of American Tower Data Centers to nine, including its entrance into Orlando and extending its presence in Atlanta.
American Tower's data centre presence also includes facilities in Austin (Texas), Boulder (Colorado), Denver (Colorado), Jacksonville (Florida) and Pittsburgh (Pennsylvania).
In its last quarterly results, American Tower reported revenues of $2,454 million for Q3, a 21.9% increase against the quarter ended September 30, 2020. The majority of the sales came from property which amounted to $2,369 million.
During the third quarter of 2021, total capital expenditures were approximately $321 million, of which $42 million was for non-discretionary capital improvements and corporate capital expenditures.
American Tower also spent approximately $0.7 billion to acquire 4,369 communications sites, primarily in international markets, including the approximately 4,000 remaining communications sites in Germany as part of the company's previously announced transaction with Telxius Telecom, S.A.
The REIT also closed its transactions with Caisse de dépôt et placement du Québec (CDPQ) and Allianz insurance companies and funds managed by Allianz Capital Partners GmbH, including the Allianz European Infrastructure Fund (collectively, "Allianz").
Pursuant to these transactions, CDPQ and Allianz acquired 30% and 18% noncontrolling interests, respectively, in subsidiaries whose holdings consist of the company's operations in France, Germany, Poland and Spain (such subsidiaries collectively, "ATC Europe") for total aggregate consideration of €2.6 billion (approximately $3.1 billion at the date of closing). American Tower currently holds a 52% controlling ownership interest in ATC Europe.
As of September 30, 2021, American Tower had approximately $8.7 billion of total liquidity, consisting of approximately $3.3 billion in cash and cash equivalents plus the ability to borrow an aggregate of approximately $5.4 billion under its revolving credit facilities, net of any outstanding letters of credit.
Listen to this article
Keywords