Latest
The group aims to be one of the Top 10 Digital Transformation services providers in Europe by 2025.
Founder and Editor, The Tech Capital
September 16, 2022 | 4:02 PM BST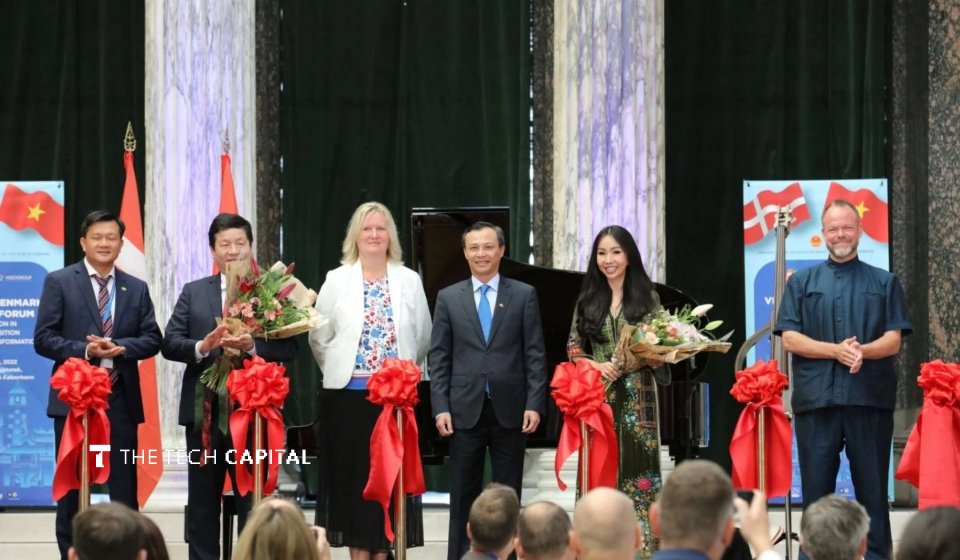 From left to right, FPT Software Europe CEO, Mr. Le Hai; FPT Corporation Chairman, Dr. Truong Gia Binh; Denmark's State Secretary for Trade and Global Sustainability, H.E. Ms. Lina Gandløse Hansen; Vietnamese Ambassador to Denmark, H.E. Mr. Luong Thanh Nghi; Vido Group Founder, Ms. Nguyen Tuyet Mai; Vido Group Denmark CEO, Mr. Jesper G. Jensen. (Photo by Vietnam News Agency)
Vietnam's FPT Software has opened its first office in the Scandinavian region and the 59th office internationally.
Premium Article
Subscribe free for unlimited premium access to The Tech Capital.com